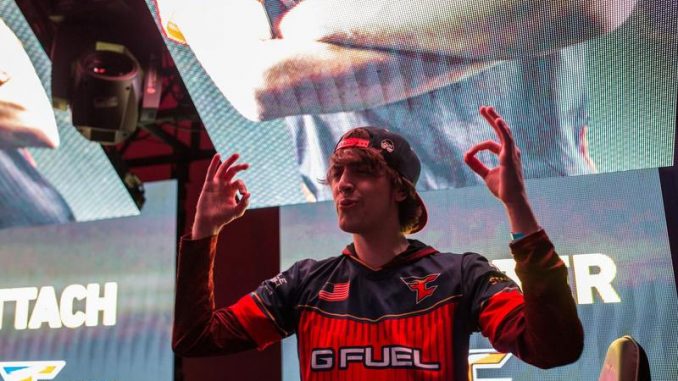 A potentially tough weekend ahead for teams in a slump.
by Kim Newsome, EIC
The second week of the inaugural season of Call of Duty: Infinite Warfare's Global Pro LAN league begins this week at MLG Arena in Columbus, Ohio.  The 16 team Global Pro League (GPL) run by Activision, MLG, and developer Infinity Ward features weekly matches culminating in a post-stage Playoffs period.  The Group Stage runs every weekend through May 14th.
More CWL Global Pro League Information
This week, Group Blue gets underway, as FaZe Clan, Rise Nation, Fnatic, and Evil Geniuses face off in a double round robin of best of five matches.
Team Previews
Group Blue
1
 

FaZe Clan

2
 

Rise Nation

3
 

Fnatic

4
 

Evil Geniuses
FaZe Clan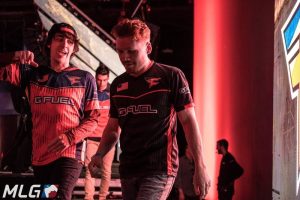 The team that was formed with a mission to beat OpTic Gaming back in Call of Duty: Advanced Warfare has stuck together over the years despite coming up short at some of the biggest tournaments with the highest stakes.  James "Clayster" Eubanks, Ian "Enable" Wyatt, Dillon "Attach" Price, and Tommy "Zoomaa" Paparratto are some of the world's best-known Call of Duty players, and while the team may not be able to claim top status right now, they're still an intimidating foe.
When all four members of FaZe are in synch, their teamwork can produce some incredible comebacks and enviable results.  Mental strength while playing against the odds is this team's forte, and as long as they trust each other and play well individually, the team could power through some potentially tough matches, like their first against Fnatic, and end up winning the group.
Rise Nation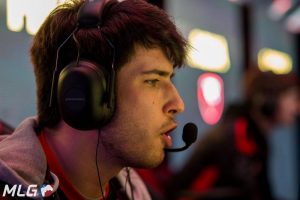 This squad went from making quiet but solid championship runs in Black Ops III to struggling for a top 20 finish at CWL Dallas last month.  Rise won the first Call of Duty: Infinite Warfare event at MLG Vegas in December, but since then they have struggled both at LAN events and online, with their one top four placing being 3rd at ESWC in February.
Pinpointing the problem with this team is a challenge, as all four players (Daniel "Loony" Loza, Ulysses "Aqua" Silva, Brice Faccento, Tyler "FeLo" Johnson) have severely underperformed at different times in nearly all of their recent competitions.  No changes were made to the roster following their latest string of disappointing finishes, so obviously, the squad still believes they can work well together, but opening matches against EG and FaZe to kick off their Group Blue journey, Rise could feasibly begin the competition down 0 – 2.  The team could also begin 2 – 0, such is the level of pure talent on this squad.  Their second match against FaZe Clan may be a big indicator for the success of their weekend.
Fnatic
Consistency is good, but in 2017 Fnatic have been consistently average, often placing within the top ten on LAN and online, while mustering an EU 2k win online, and one 3rd place finish at the recent CWL Birmingham at i60.  The Fnatic organization returned to Call of Duty after a 6-year hiatus from the esport, and their EU team of Thomas "Tommey" Trewren, Matthew "Skrapz" Marshall, Gurdip "SunnyB" Bains, and Bradley "wuskin" Marshall will need to play lights out to avoid sending their org out of the competition early.
In a group with three NA teams, @FNATIC look to represent Europe well this weekend at the #CWLPS4 Global Pro League. https://t.co/uc1pnqkNYl pic.twitter.com/CQ3ZPJLDjC

— Call of Duty esports (@CODWorldLeague) April 27, 2017
Against the likes of FaZe and Rise, "average" will simply not be enough, and the team will need to rely on its excellent Search and Destroy game and overall unpredictability as many of the team members are proficient with a variety of weapons, leaving enemy teams guessing about their strategy and firepower.

Evil Geniuses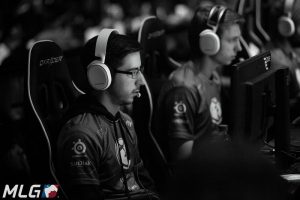 EG are the true wild card of the bunch.  The veteran team (Anthony "NAMELESS" Wheeler, Jeremy "StuDyy" Astacio, Colt "Havok" McLendon, Jared "Nagafen" Harrell) has only placed in the money twice in 2017 (7th/8th at CWL Dallas and ESWC) with their lowest point being a 17th-20th finish at CWL Atlanta in February.
The odds don't look great for Evil Geniuses in Group Blue, but Friday may tell the tale of their weekend.  If the team can get off to a hot start with back-to-back wins against Rise and Fnatic, they may be able to ride that momentum through to Sunday and qualify for the playoffs and Stage 2.
ES Group Blue Predictions:
FaZe Clan – 1st
Rise Nation – 2nd
Fnatic – 3rd
Evil Geniuses – Relegated
Schedule (all times EST)
April 21st
| | |
| --- | --- |
| Time | Friday |
| 4:00 | FaZe Clan v Fnatic |
| 5:30 | Rise Nation v Evil Geniuses |
| 7:00 | Fnatic v Evil Geniuses |
| 8:30 | FaZe Clan v Rise Nation |
April 22nd
| | |
| --- | --- |
| Time | Saturday |
| 2:00 | Rise Nation v Fnatic |
| 3:30 | FaZe Clan v Evil Geniuses |
| 5:00 | TBD |
| 6:30 | TBD |
April 23rd
| | |
| --- | --- |
| Time | Sunday |
| 2:00 | TBD |
| 3:30 | TBD |
| 5:00 | TBD |
| 6:30 | TBD |
Map List and Full GPL Schedule
The Competition
Every match is a big one in Stage 1 of the GPL, as there's a lot of money and future tournaments at stake for the players.  The top two teams in the group will move on to the $500,000 Playoffs, plus they will automatically qualify for the CWL Anaheim Open Pool Bracket, Stage 2 of the Global LAN League, and the all-important 2017 Call of Duty World League Championship worth $1.5 million.
The third place team also qualifies for all of the above, but will not play in the playoffs.  The last place team is in the Relegation Zone and will have to play amateur teams in relegation matches to earn their spot in Stage 2.  Each team receives $12,500 for their participation in the GPL.
The matches will be broadcast on MLG.tv.
All photos courtesy of MLG.
Esports Source CWL Pro League Hub
Group Green Info | Scores | Group Green Recap
Group Yellow Info | Scores | Group Yellow Recap
Group Blue Info | Scores | Group Blue Recap