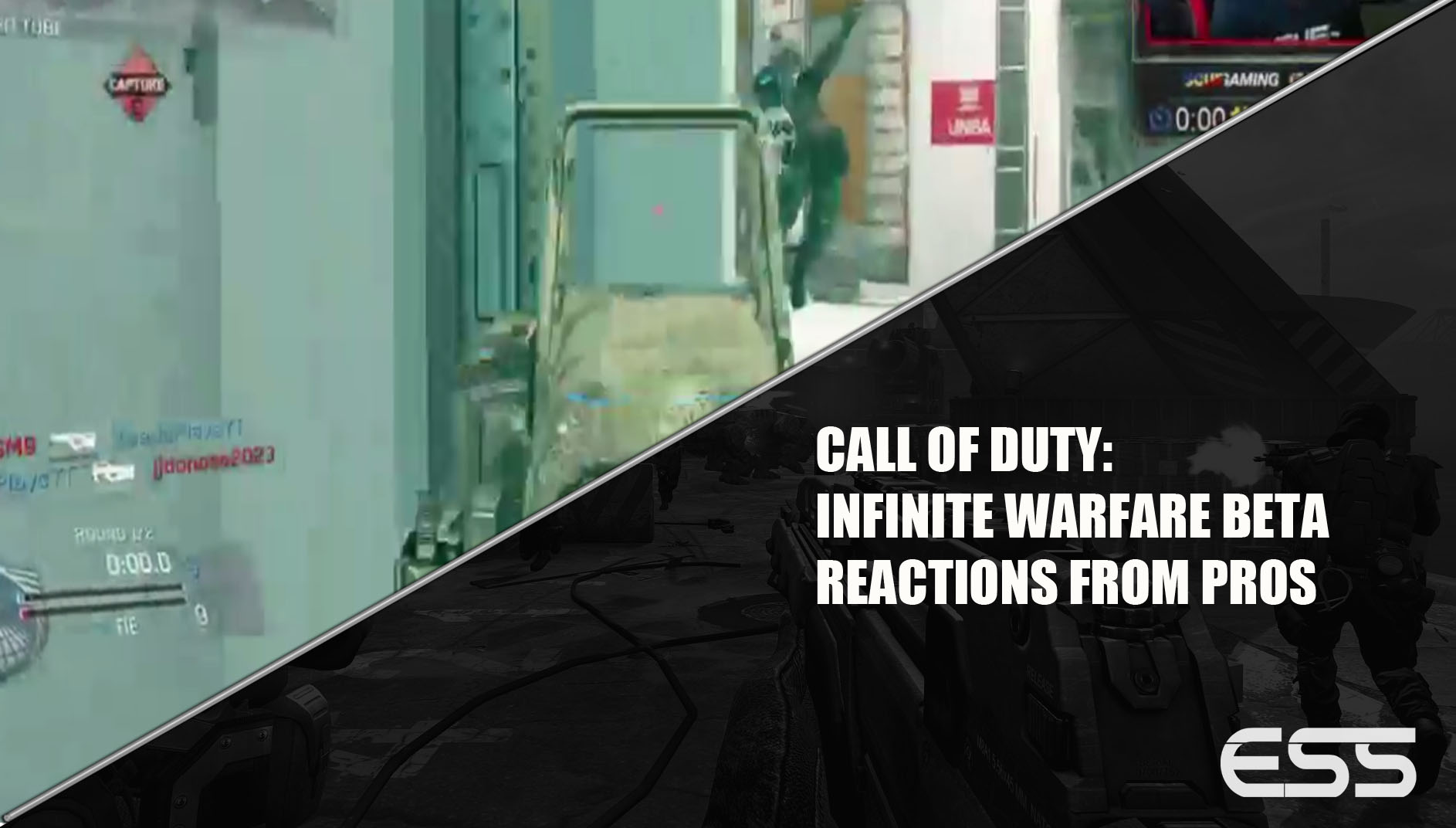 Call of Duty publisher Activision rolled out a public beta event this weekend on the Playstation 4 platform for people who pre-ordered copies of the newest title, Call of Duty: Infinite Warfare.  Several beta codes were given for each pre-ordered copy in an effort to draw in many players who were hesitant to play the newest Call of Duty iteration after a slew of negative public reaction online following its announcement.
Nonetheless, gamers are gamers, and if there is a chance for a new game to be good, they're going to give it a try.  The enthusiasm for the beta seemed to catch the servers off guard at launch, and players were not able to get into the beta at its schedule start time.
Massive #IWBeta turnout that exceeded expectations. Working to meet demand and will provide another update as soon as possible. ?

— Infinity Ward (@InfinityWard) October 14, 2016
From what we have seen of the beta thus far, the gameplay looks like it will favor aggressive, fast moving players.  The graphics feature very bright colors, gleaming walls, smooth shapes, and the futuristic landscapes that were promised in the trailer for the game.
Some early public reactions to the game seem to be trending toward negative after one night of playing:

On the other hand, we also compiled a selection of tweets from pro players who will be grinding this game in the months ahead- and the reviews are more optimistic (warning-language):
First impression: Fun, a little faster than I expected. Feel like maps will play good for competitive. TTK is pretty fast

— Seth Abner (@OpTic_Scumper) October 15, 2016

This game is just a slower BO3 without heatwave, me likeyyyyyyy

— Rhys Price (@Rated_COD) October 15, 2016

Absolutely insane numbers today with the stream. Overall I think the beta is fun. I do think this is everything but COD. More tommoro.

— Damon B (@OpTic_DKarma) October 15, 2016
Loving IW been grinding non stop. Two things – 1. My hands are going through it right now and 2. This games gonna break my scuf so fast.

— LG SpaceLy #RIPPHIZZ (@SpaceLy) October 15, 2016
Really liking the Beta so far. It just feels so fucking good not having to worry about someone killing you from 50ft above #IWBeta

— Ian Porter (@OpTic_Crimsix) October 15, 2016
Played 5 games of IW super fun, just wanna play more :/

— Rise Slacked (@Slacked) October 14, 2016
As for the folks hoping for a "boots on the ground" Call of Duty title? This may not be the game for you.  Flying and double jumping still rules the CoD scene.  Take heart: the Modern Warfare Remastered edition that will come with the full game should satisfy casual and GB players who wish to play a slower, more methodical competitive CoD game.
This weekend's beta was just for PS4 players.  XBox One players will get to try out the game next weekend (October 21-23).
Are you playing the beta? Let us know your thoughts on the game below, or feel free to discuss in our forums!