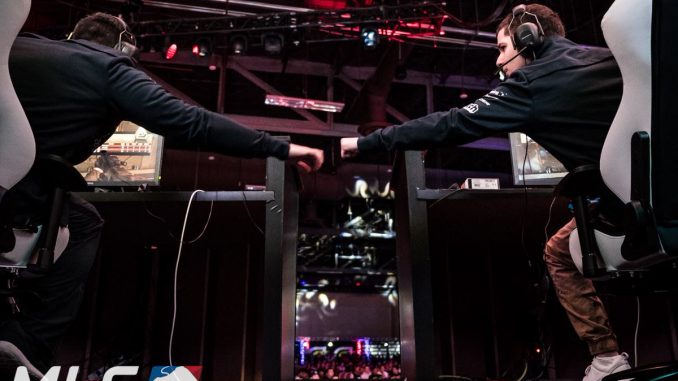 An unconvincing weekend ends with a surprise table-topping performance.
by Kim Newsome, EIC
After a weekend at the Call of Duty World League's Global Pro League in Columbus, Ohio, top-seeded Team EnVyUs defended their seed but created some questions about the state of the World Championship winning squad.
.@Splyce take down @TeamEnVyUs 3-1 in the opening series of the #CWLPS4 Global Pro League! pic.twitter.com/9bCb9giRat

— Call of Duty esports (@CODWorldLeague) April 21, 2017
The team looked thoroughly beaten in their Friday loss, a 1-3 defeat at the hands of EU favorites Splyce, and the team appeared to lack cohesion for much of the weekend.  Regardless of appearances, EnVy were still able to get the job done, grinding out a few close wins before heating up and serving up a final, emphatic sweep over Splyce on Sunday.  With that win, EnVy automatically qualify for the $500,000 Stage One Playoffs, the 2017 Call of Duty World League Championships, the CWL Anaheim pool bracket, as well as Stage 2 of the GPL.
Congrats to @TeamEnVyUs! They beat @Splyce 3-0 to secure the #1 seed for #CWLProLeague Group Red!https://t.co/yg6J8jhg1M #CWLPS4 pic.twitter.com/iGAfA8E9Lz

— MLG (@MLG) April 24, 2017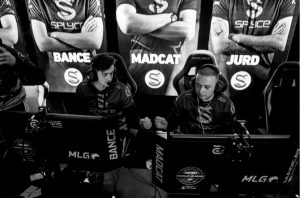 Meanwhile, runners-up Splyce will need to shake off the disappointment of narrowly missing out on anumber one seed in the GPL Stage One Playoffs.  The European team went into the final day of competition having only dropped two maps, but an unexpected challenge from the already-eliminated Mindfreak proved to be the team's undoing as dropped two vital maps in their 3-2 win against the Australian side.
Those four map losses for Splyce were enough to give hope to EnVy, who dispatched Mindfreak and a hapless Cloud9 side earlier in the day.  The "Boys in Blue" handed down a 3-0 defeat to Splyce, who had been playing well and slaying at will throughout the weekend, but let mistakes get the better of them in the end.
While Team EnVyUs and Splyce will move on to the Playoffs, the season is already over for Mindfreak and Cloud9.  The loss is especially bitter for the Australian team, who had been bootcamping in the US for weeks leading up to the start of Stage One.  Mindfreak's team owner says this isn't the last anyone will see from the squad, but it may take a bit of money and effort to get them back to the States for Stage Two:
For S2-Champs, but that amount of time will be very pricey, if you want to help, support our partners with our codes & buy our Merch.

— Naked (@NakeeeZe) April 23, 2017
Cloud9 had a woeful weekend, with their lone win coming in their final match, a hard-fought 3-2 victory over Mindfreak.  The team didn't play well together at all over the weekend, failing to even win a map until the final day of competition.  The last place finish puts them in the relegation zone to start Stage 2, and they will have to play against Open Qualifier amateur teams to earn their place back in the league and a shot at the $1.5m Call of Duty World League Championships.
Final Group Red Standings:
| Place | | Team | Wins | Losses | Maps Won | Maps Lost |
| --- | --- | --- | --- | --- | --- | --- |
| 1 |   | Team EnVyUs | 5 | 1 | 16 | 7 |
| 2 |   | Splyce | 5 | 1 | 15 | 7 |
| 3 | | Mindfreak | 1 | 5 | 10 | 15 |
| 4 | | Cloud9 | 1 | 5 | 5 | 17 |
Group Blue matches will begin on April 28th and run through the 30th.
Photos courtesy of MLG.
Esports Source CWL Pro League Hub
Group Green Info | Scores | Group Green Recap
Group Yellow Info | Scores | Group Yellow Recap
Group Blue Info | Scores | Group Blue Recap
Group Red Info | Scores | Group Red Recap