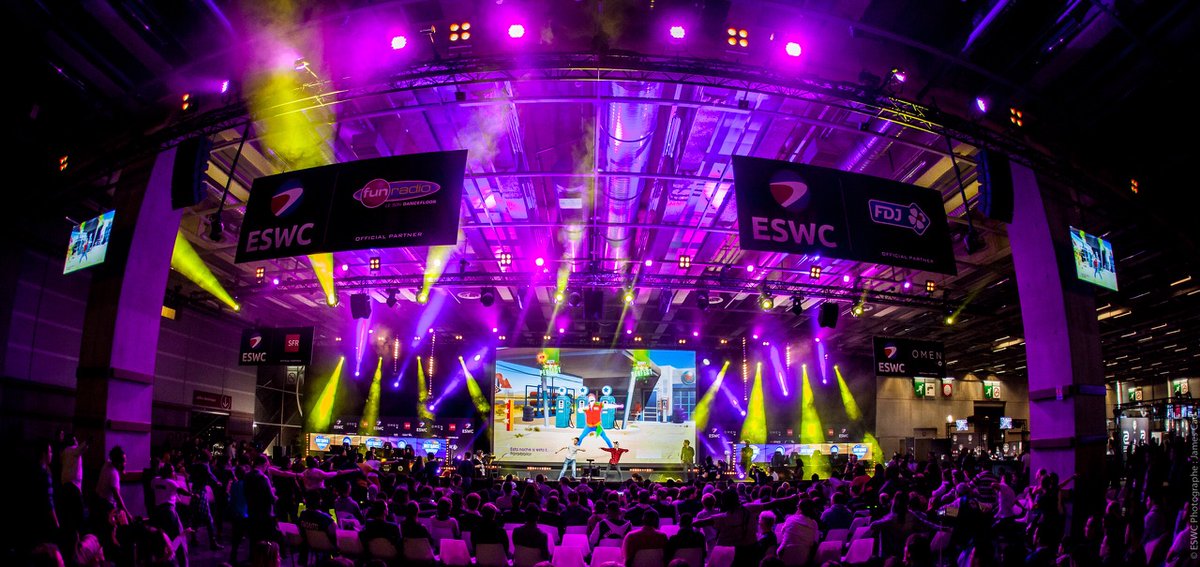 Activision granted ESWC (eSports World Cup) 2017's international $100,000 Call of Duty World League LAN.  Right now the fight for Pro Points in the Call of Duty scene is a hot one, and that lead 24 teams from around the world to make the journey to Paris for the competition.
Several top North American teams had to make an unfamiliar trek through the grueling Open Bracket schedule, resulting in lower than usual placements for teams like EnVyUs, Luminosity and Cloud9.  Just a few days after their win in Atlanta, eUnited also placed out of the money this time around.
Teams are scrambling to gain the points they need to make it into the Global Pro League which kicks off in April.  There's one more CWL LAN to go now: MLG Dallas, an event with a $200,000 prize pool taking place March 17th-19th.
CWL Paris Open Format and Schedule
ESWC CWL Paris Open Final Placements
1: OpTic Gaming ($40,000, 10,000 Pro Points)
2: FaZe Clan ($24,000, 6,000 Pro Points)
3: Rise Nation ($16,000, 4,400 Pro Points)
4: Team Infused ($8,000, 3,600 Pro Points)
5/6th ($4000, 3200 Pro Points)
5/6th Rise Nation
5/6th Epsilon
7/8th ($2000, 2800 Pro Points)
7/8th FNATIC
7/8th Evil Geniuses
9th-12th (2200 Pro Points)
9-12th Red Reserve
9-12th Team EnVyUs
9-12th Luminosity
9-12th Enigma6
13-16th (1800 Pro Points)
13-16th SetToDestroyX
13-16th eUnited
13-16th XtroVert
13-16th Elevate
17-20th (1200 Pro Points)
17-20th Supremacy
17-20th Cloud9
17-20th Pnda Gaming
17-20th Team 3G
21-24th (1100 Pro Points)
21-24th Team Kaliber
21-24th Livin' The Dream
21-24th G2 Esports
21-24th Allegiance
25-28th (900 Pro Points)
25-28th Fab Games eSports
25-28th Lethal Gaming
25-28th Echo Fox
25-28th Renegades
29-36th (700 Pro Points)
29-36th Insomnia eSports
29-36th StrokeUnit Gaming
29-36th The Gosu Crew Blue
29-36th The Imperial
29-36th Giants Gaming
29-36th Black Forest Games
29-36th Millenium
29-36th 3sUp
37-44th (600 Pro Points)
37-44th Fuego
37-44th Team MRN
37-44th Pulse Gaming
37-44th iDominaEsports
37-44th Rogue
37-44th Requiem
37-44th Krypto Gaming
37-44th Indiana Esport
45-62nd (400 Pro Points)
45-62nd Rewind eSports
45-62nd Playing Ducks e.V.
45-62nd Syntic eSports
45-62nd Team Descend
45-62nd Counter Measure Gaming
45-62nd TheGosuCrew
45-62nd ExcilliumGaming
45-62nd UX Gaming
45-62nd Black Forest Games
45-62nd Xtrovert Esports
45-62nd Elusia.Sigma
45-62nd Zealous Esports
45-62nd Bulldog Esports
45-62nd TeS Sublime
45-62nd Aerox Esports
45-62nd KSK_XMen
45-62nd Late Night Pillow Fight
45-62nd Flight Esports