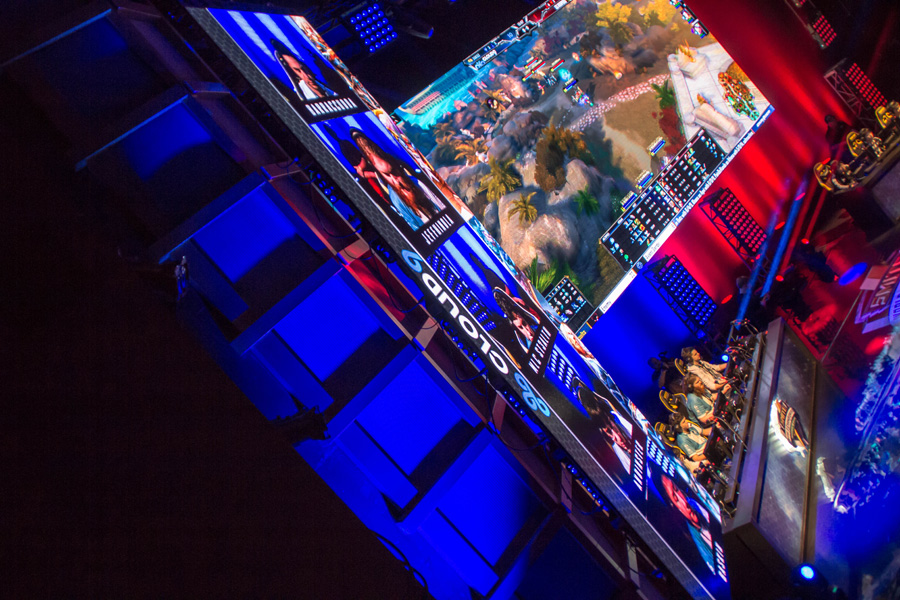 At a value of over one billion dollars, esports is continuing to turn heads in the western entertainment world, and now one channel is taking a big plunge by launching a 24 hour esports channel by this summer.
U.K. based Ginx eSports TV is joining up with Canadian premium network Super Channel to launch a linear and on-demand esports channel by the summer of 2017.  The new channel will feature live events, news shows, and gaming lifestyle programming.  The channel will also be instantly available to all Super Channel subscribers, and new customers can subscribe through their cable or satellite provider.
"We are striving to provide unique and relevant entertainment for all members of the household on all devices — and eSports is now a key part of this mix," said Super Channel COO, Don McDonald. "Our new venture with GINX allows us to provide Canadian viewers with world-class eSports TV, including the shows, events and hosts already enjoyed the world-over. It also provides the Canadian production community with an excellent opportunity to create new eSports content, to be seen on Super Channel and potentially distributed around the world through GINX world wide."
There are over 250 million esports fans worldwide, and 2016 saw record growth with at least $276 million in prize money awarded to professional gamers across multiple titles.  Last year, U.K. TV giants Sky and ITV joined forces with Ginx TV to launch an esports channel that broadcasts live events, including Turner Broadcasting's ELEAGUE, along with original programming.
Financial terms of the Ginx TV deal were not disclosed.
The deal is a first for North America, which has been slow to jump on the esports bandwagon over the past few years, with the exception of the aforementioned ELEAGUE which features weekly televised CS:GO and Overwatch matches on terrestrial TV network TBS.
Ginx has not given indication that they plan to expand their esports efforts to the U.S. tv market any time soon.