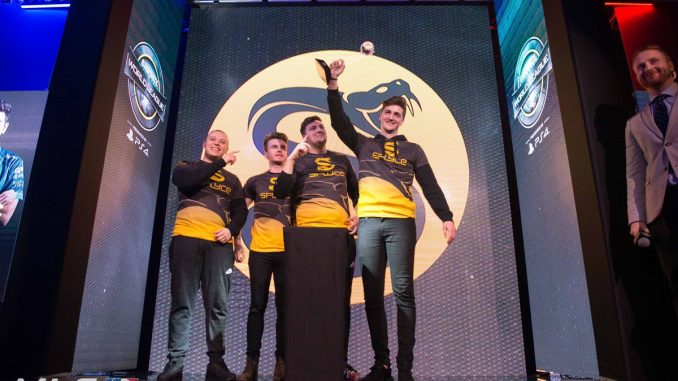 First EU team to win a major Call of Duty event in the United States
by Kim Newsome, EIC
Splyce delivered a tremendous performance to propel them to heights unseen by Europe's top competitive Call of Duty teams: first place.  At the CWL Global Pro League Stage One Playoffs at MLG Arena, Splyce had the weight of an entire continent on their shoulders as the lone European representative in the eight-team tournament.  The squad won the event on the last Search and Destroy round at the end of a tense five set match against a resurgent Luminosity Gaming.
Congratulations @Splyce! They're your #CWLPS4 Global Pro League Stage 1 Champions on https://t.co/yg6J8jhg1M! https://t.co/Bsw5Bgn6Sh

— MLG (@MLG) May 28, 2017
Ben Bance, Jordan "Jurd" Crowley, Dylan "MadCat" Daly, and Trei "Zer0" Morris are players who have all been commended by opponents and analysts individually for performances in the past, but this weekend the group played well as a team (with some exceptional individual performances).  Their hard work paid off in the form of the $212,500 USD grand prize for winning the event.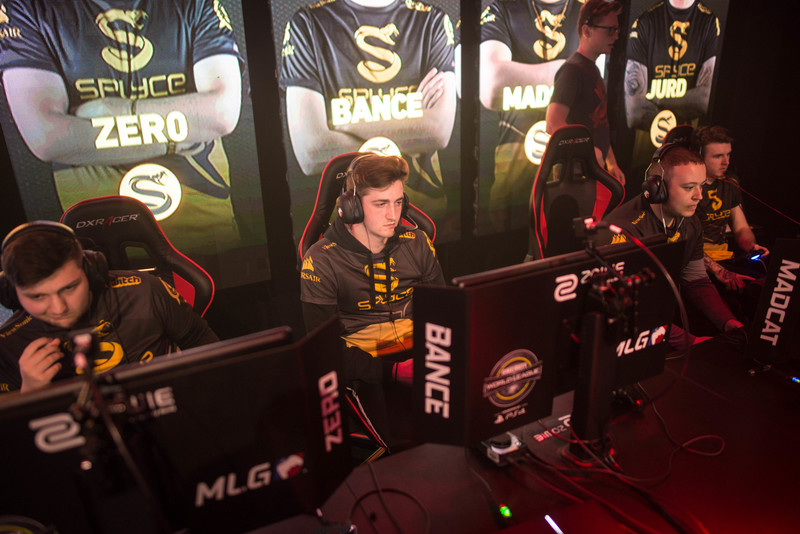 The EU scene has long struggled to be taken seriously on the international stage due to various factors, including waxing and waning console FPS popularity in the region.  In recent years EU teams have had better organizations and more game developer and publisher support, leading to more talented players emerging and remaining in the scene.
The notion that EU teams are free wins still persists among some NA players and fans, but recent results tell a different tale.  Bance is a long time member of Splyce and was part of the team that placed second at the 2016 Call of Duty Championships in Los Angeles.  The current Splyce team last came close to glory with a 4th place finish at CWL Dallas where they were bounced from competition by eventual runners up eUnited.
Don't get complacent. You haven't won anything yet. – Dylan "MadCat" Daly
In post match interviews Splyce team members chalked up their win to great talent and good teamwork, but the outspoken MadCat had a much more pointed message for his EU compatriots: find some discipline and play the game.
In the above clip (posted by redditor kirkxyz) MadCat says his team was only able to scrim three times before the event, suggesting they couldn't find other pro EU teams that were willing to play.  Recently there was chat of another EU team failing to scrim often before competition: Elevate.  The team recently underwent some personnel changes following their third place finish in Group Green, but the strong words from MadCat suggest he believes other teams in the region have not been doing enough to play at their best.
Only time will tell if Splyce are truly exceptional or if other teams in the EU region can also win international LAN events.  The team doesn't have long to revel in their glory; the CWL Anaheim Open begins on June 16th and Stage 2 of the Global Pro League with its $700,000 USD prize pool will begin on June 29th.
CWL Global Pro League Stage One Final Placements
1st Splyce – $212,500
2nd Luminosity Gaming – $132,500
3rd FaZe Clan – $92,500
4th OpTic Gaming – $52,500
5th/6th eUnited – $32,500
5th/6th Enigma6 – $32,500
7th/8th Evil Geniuses – $22,500
7th/8th Team EnVyUs – $22,500
Photos/videos courtesy of MLG.
Esports Source CWL Pro League Hub
Stage One Preview | Stage One Winner
Group Green Info | Scores | Group Green Recap
Group Yellow Info | Scores | Group Yellow Recap
Group Blue Info | Scores | Group Blue Recap