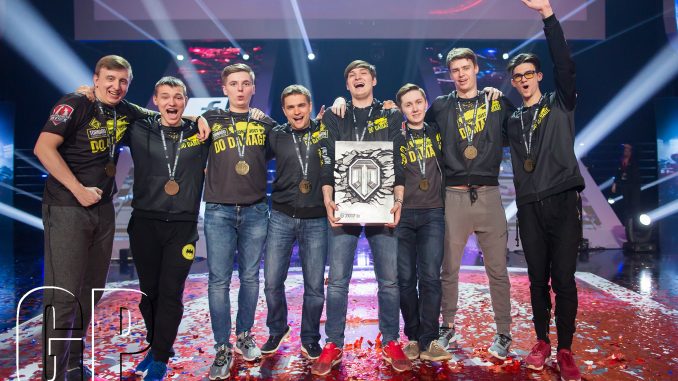 World of Tanks World Championship
Over the weekend, TORNADO ENERGY became two-time World of Tanks World Championship, taking home $150,000.   The CIS team defeated DiNG 7:2 in the final, as predicted by Grand Finals 2017 mascot Tomato the Lobster.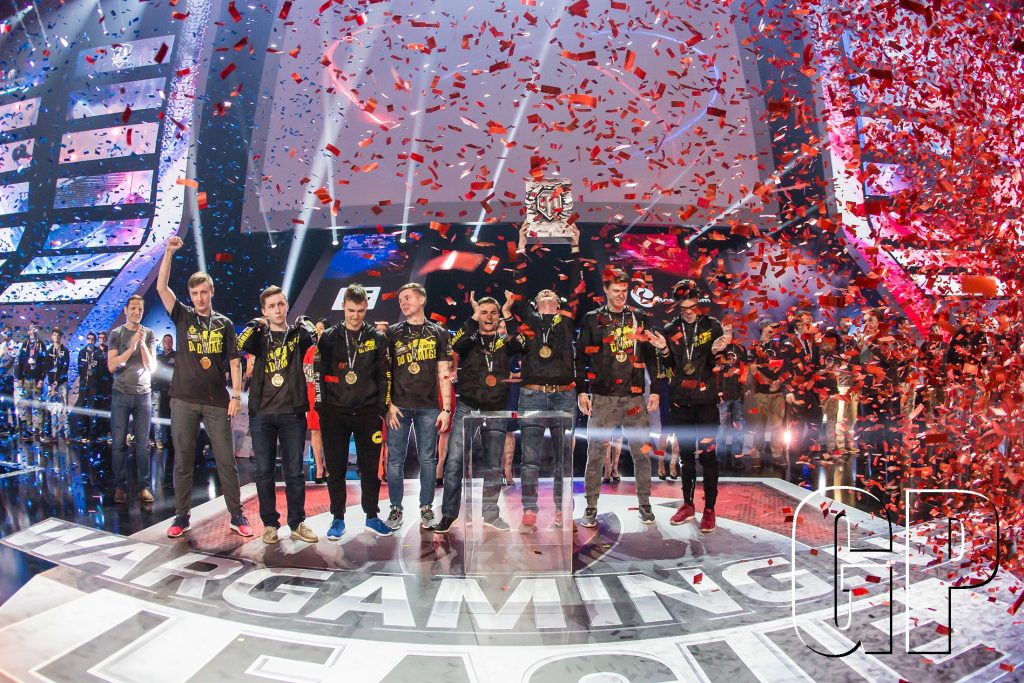 Thousands of fans ventured to Moscow's VTB arena for the competition, and spectators could also watch the action via a massive augmented reality screen on the streets of Moscow which transformed passing cars into tanks.
Grand Finals 2017 Final Placements
1st  TORNADO ENERGY—$150,000
2nd  DiNG—$75,000
3rd / 4th  Not So Serious / Elevate—$27,500 each
5th–8th Place. El Gaming, Kazna Kru, OOPS – TTG, Na'Vi.G2A—$5,000 each
---
Street Fighter comes to mobile platforms
This week competitive mobile gaming company Skillz announced a new Street Fighter game will be joining the platform.  Console and PC Street Fighter games have enjoyed 30 years of popularity, and have a thriving esports community.
It's unclear what changes will be made to create a competitive version of Street Fighter for phones and tablets, but a press release from Skillz states that it will be a "wholly unique and competitive Street Fighter experience on mobile".  Skillz also promises fans will be able to watch Street Fighter tournaments from within the app via the Skillz platform.
A release date for the new mobile fighting game has not been announced.
---
PUBG fans and players raise thousands of dollars for Gamers Outreach
Earlier this month at the Charity Invitational for PLAYERUNKNOWN'S BATTLEGROUNDS streamers/competitors raised more than $123,000 for Gamers Outreach.  Now the game's publisher, Bluehole Inc, is making good on a pledge to match donations up to a total of $100,000.
Earlier this week Gang-Seok Kim, CEO of Bluehole Inc., presented the check for the full amount to Zach Wigal, founder of Gamers Outreach.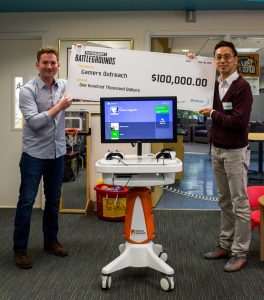 "Helping create new video game kiosks is one small way to show how much we appreciate the dedication and kindness that the staff at Seattle's Children's Hospital and the team at Gamers Outreach puts forth every day", said Gang-Seok Kim, CEO of Bluehole Inc.
Donations from the Charity Invitational event will go towards supporting children and teens throughout the healing process with Gamers Outreach Karts.  The "GO Karts" are portable, medical-grade video game kiosks for kids who are unable to leave their rooms in hospitals.