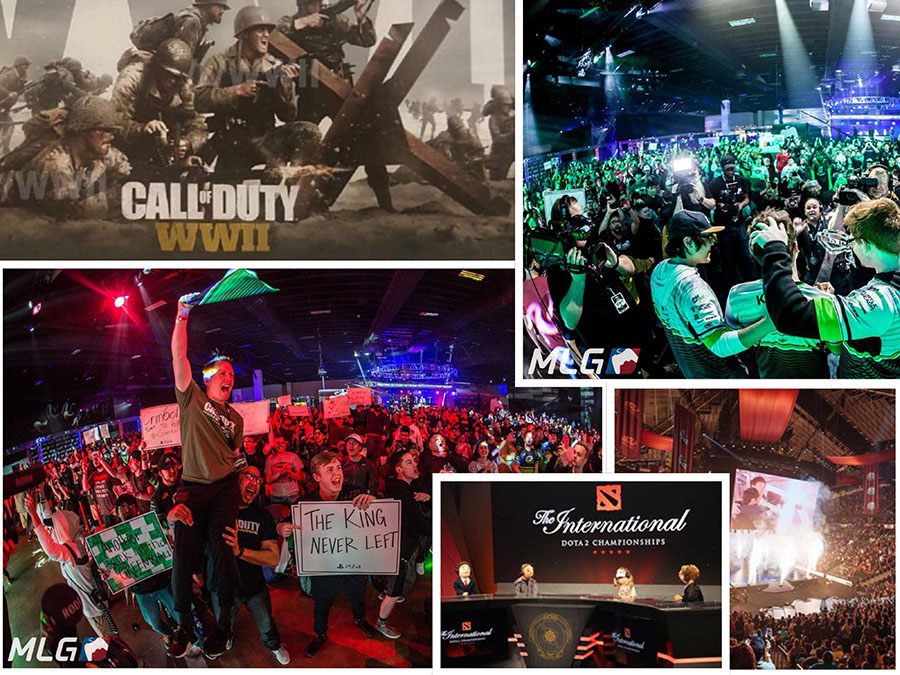 Sometimes news needs to be fast, which is why we have ESS Bytes – a short round up of noteworthy stories from the esports and gaming communities.  Have a news tip or a press release to share?  Email us at esportssource(at)gmail.com.
---
Tickets will go on sale April 4th and 10am and 10pm PDT for the International Dota 2 Championship at Seattle's KeyArena.  There was some concern about whether the event would be held in the United States given the threats of travel restrictions by the current regime in that country, with Valve owner Gabe Newell telling PC Gamer in February that some of his employees could be affected by a travel ban and expressing worry about future esports events in the US.  Two versions of the travel ban have been halted by federal courts in the United States, and now as they say, "the show must go on".
Midweek tickets are available for $100 and are good for the first four days of the event.  The Finals ticket is $200 and grants access to the final two days of the tournament.  Tickets will be available via Ticketmaster.com.
The International Dota 2 Championship runs August 7th-12th, 2017.
---
The Call of Duty Global Pro League kicks off in April, and tomorrow the teams will know who they face in their groups when they meet at the LAN at MLG's esports arena in Ohio.  The CWL and MLG announced a live show for the group draw on Thursday, March 30th.
Join us tomorrow at 2:00 PM ET for the @CoDWorldLeague Global Pro League Stage 1 Live Group Draw!

Watch at https://t.co/yg6J8jhg1M pic.twitter.com/A2ELCoAfa1

— MLG (@MLG) March 29, 2017
Check out more info about the Call of Duty Global Pro League.
Stage 1 of the GPL comes with a $700,000 prize pool, and the top teams will also earn an automatic bid to the Call of Duty World Championships in the fall.
---
UPDATE: A new Call of Duty: WWII artwork image has appeared online — https://t.co/TbDVHykCrE pic.twitter.com/7esbBMTLHJ

— charlieINTEL.com (@charlieINTEL) March 29, 2017
It's about that time of year… Call of Duty Rumor Season!  You may remember, last year Twitter was aflame with intel about Call of Duty: Infinite Warfare, and this year it's no different- with industry insider Shinobi602 again delivering a confirmation on the game's World War II setting.
It appears the developers over at publisher Sledgehammer Games may have been listening to the competitive community, which by and large has requested a return to "boots on the ground" Call of Duty, after the titles introduced jetpacks, exo suits, and wallrunning, possibly in response to early positive fan response to Titanfall and Destiny.  
Could we see the return to competitive dominance from some of the retired pros in the Call of Duty scene?  If you could make a team out of retired pros AND current players, who would you pick and what org would they play for?  Let us know below in the comment section!