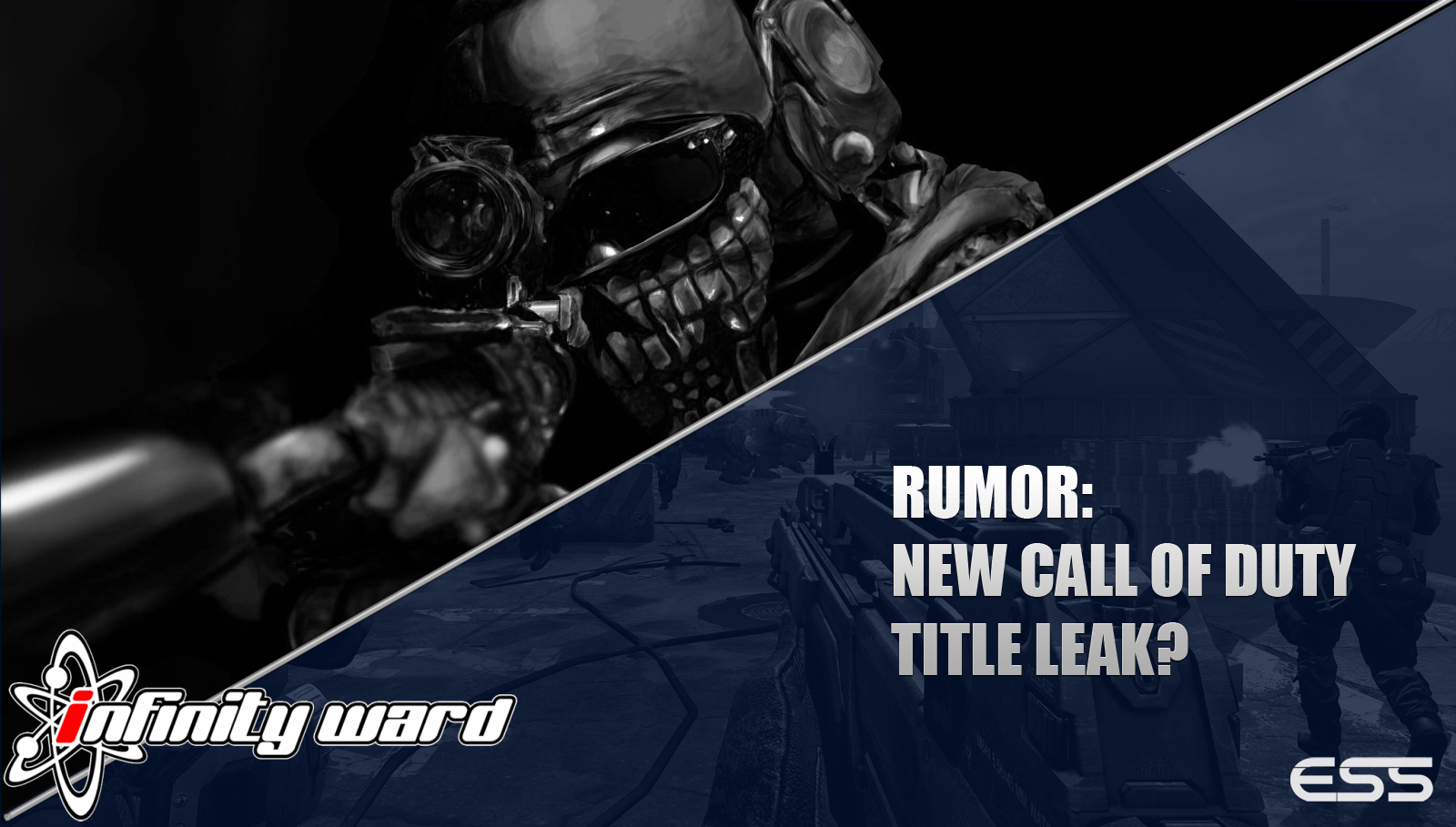 We've been reporting for months concerning rumors and even better rumors about the newest edition in the Call of Duty franchise, and today the rumor mill began to cycle again with a possible name for the game: "Infinite Warfare".
Eagle eyed Redditors spotted the leak this morning (4/26) when browsing the Playstation store: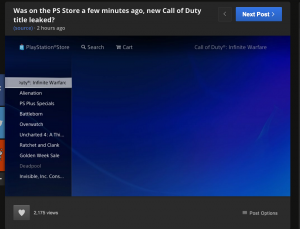 The title doesn't have a description, but it fits the previous naming conventions we've seen with previous Call of Duty titles.
Infinity Ward (the developer for the next Call of Duty installment) and Activision have not confirmed or denied the name at this time.
No confirmation?  No problem.  Twitter will speculate:
BREAKING " 1st Specialist confirmed for Infinite Warfare #COD2016 @InfinityWard pic.twitter.com/nma0NGSjpY

— Prism Gaming UK (@PrismGamingUK) April 26, 2016
Question: How does @InfinityWard organize their #InfiniteWarfare release party?
Answer: They Planet.#SpaceWarfare pic.twitter.com/sQYCHNqxBu

— DEXB0T (@dexxx) April 26, 2016
Infinite Warfare: infinite supply drops

— Daniel Kross (@Kross) April 26, 2016
So I feel like "Infinite Warfare" implies there is a bunch of time travel. Past, present & future.

— Jev (@FaZeJev) April 26, 2016
I don't care if the game is in space, as long as my feet are on the ground and I'm not thrusting around, I'm going to love the game.

— Nadeshot (@Nadeshot) April 26, 2016