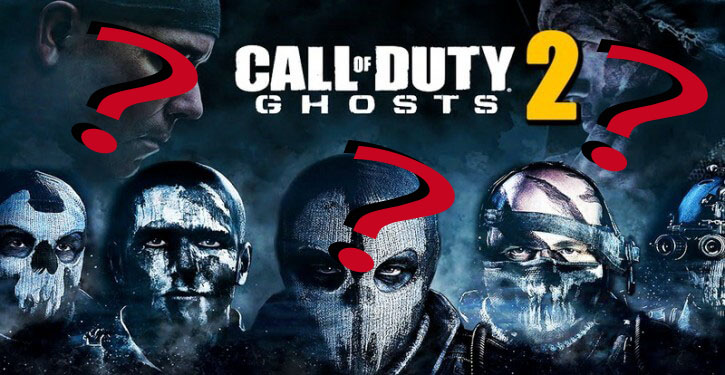 Call of Duty players may see a very familiar title return for this year's release.  The rumor mill cranked up early Monday, when a UK magazine printed an article naming Call of Duty: Ghosts II the next release from publisher Infinity Ward.  It is possible the magazine is simply assuming the name of the game will be Ghosts II, and the storyline will pick up where the first Call of Duty: Ghosts left off, but IW themselves have given no indication regarding the validity of any of these claims.  The art they used for the article appears to be the old Ghosts art modified to include a "2".
As we reported earlier this year, Infinity Ward will publish the new Call of Duty title for 2016.  The studio created the Modern Warfare games as well as Call of Duty: Ghosts, their most recent effort.  If the rumors are true, then IW may continue the campaign cliffhanger storyline, and with their promises of "innovation" during their quarterly earnings call, players have been speculating they may be getting another futuristic exo-skeleton game, like Advanced Warfare and the current competitive title, Black Ops III.
Not everyone is happy with the notion:
Call of Duty was SO addicting when it was basic and on the ground. I think I speak for the majority when I say this.

— Doug Censor Martin (@FaZe_Censor) February 29, 2016
Everyone has been saying FAV for No Exo's for 2 years! We are GUARANTEED AW 2 with Exos in 2017, WHY COD 2016! WHYY? pic.twitter.com/uhsE7KTcoh

— CodeNamePizza (@CodeNamePizza) February 29, 2016
So apparently through a leak COD Ghosts 2 is going to be this years COD… Oh dear…

— TheGamersJoint (@thegamersjoint) February 29, 2016
What do think?  Will IW continue the Ghosts series, the MW series, or perhaps try something entirely new?