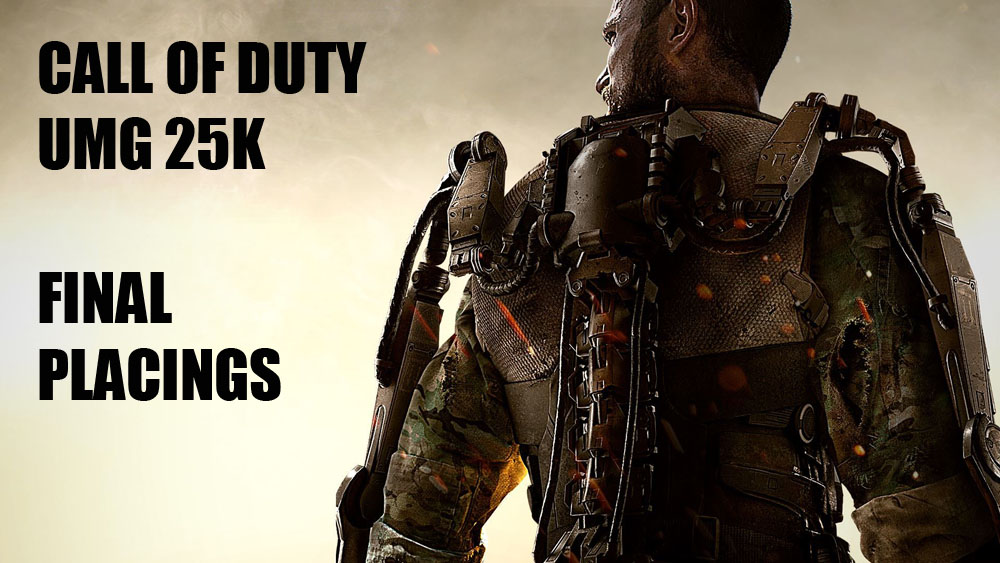 The second batch of Call of Duty Challenge Division events have wrapped up, and players on amateur teams are working to rack up points for World Championship qualification.
This weekend saw tournaments in all regions, with the largest being a $25,000 prize pool tournament in North America run by UMG.
Much like the first $25k UMG online tournament, professional teams already in the Call of Duty World League took the top spots.  Only Cloud9's main CoD team managed to break into the Top 8. 
Last week, OpTic Gaming dropped only one map en route to winning the tournament.  This time the #GREENWALL faced off against an EnVy team who managed to fend off a very determined Team eLevate to make it to the final.  Patrick "Aches" Price sounded less like the pessimistic player of recent times and more like the "Captain Price" of old who lead the legendary compLexity team to so many victories in Call of Duty: Ghosts.   Perhaps he and Teepee found some motivation in facing two of their former coL teammates in Karma and Crimsix?
Following a dominant HP performance from OG, their shaky SnD game showed through once again as they dropped the map.  Uplink was won by OG, but EnVy showed their slaying power on CTF and brought the Best of 7 series to 2-2.  OpTic swept the next to maps to win the series 4-2, becoming back to back 25k champs!
UMG 25k Challenge Division Final Placements
1st
 OpTic Gaming ($10,000/500pts)
2nd
 Team EnVyUs ($5,000/300pts)
3rd-4th
FaZe Clan ($2,500/200pts)
Team eLevate ($2,500/200pts)
5th-8th
Luminosity Gaming ($1,250/150pts)
Dream Team ($1,250/150pts)
Cloud9 ($1,250/150pts)
Counter Logic Gaming ($1,250/150pts)
Follow @esports_source on Twitter for updates and entertainment!