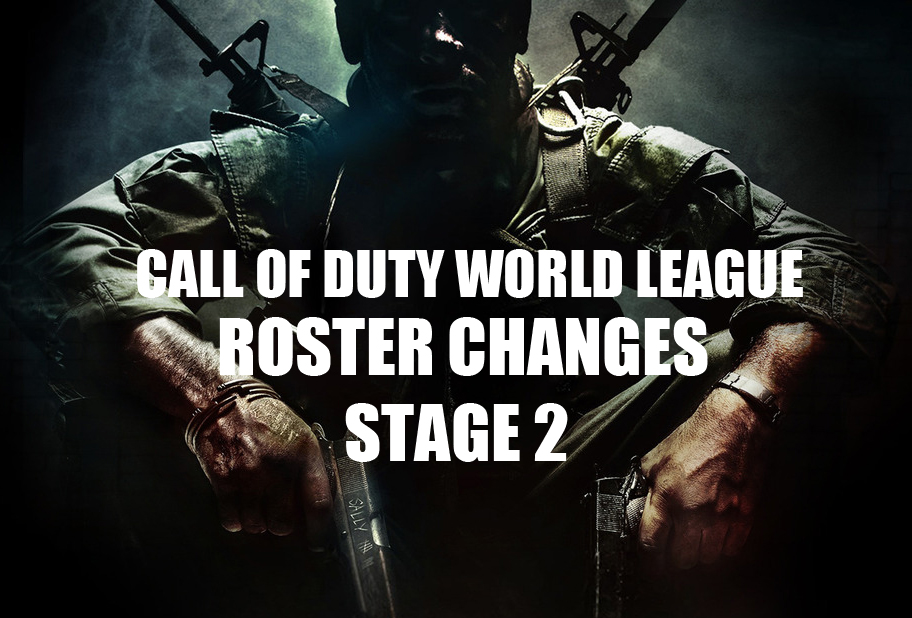 Stage One of the 2016 Call of Duty World League is done and dusted, and while OpTic Gaming/Millenium/Mindfreak celebrate being at the top of the game once again, teams around the world are doing what they can to take the throne in Stage Two.
The team changes and preparations for battle are part of a little something called "Rostermania".  In past years and past iterations of pro leagues in Call of Duty, the team switching has been a frantic, confusing event, often playing out almost entirely on social media.  There are now rules in place in the League to keep whole teams from leaving their orgs without also also losing their League spots, and most organizations have players sign contracts when they join.  These days, organizations usually announce player departures and acquisitions via press releases or carefully worded tweets.
Teams like Mindfreak, OpTic, and FaZe have all shown the competition that sticking together for many months and learning to work together can pay off in the form of tournament wins.   In that way, The Call of Duty Rostermania Season is all a bit more polite and less chaotic than it was in the past, but the process can still produce some interesting teams.
ESS will keep track of notable CWL personnel changes in the coming weeks.
Updates:
4/19/2016 – Luminosity Gaming announce their finalized roster of TeePee, Replays, StuDy, and Saints.  Spacely had announced his own departure from LG after Season 1 to join Dream Team, but he later left that team to return to LG as a sub for the season.
4/19/2016 – Team LDLC announce they have sold their CWL spot to Supremacy.  Team LDLC then bought TCM Gaming CWL spot and team.  In all of this, a great roster shuffle happened, and the new Team LDLC is now: Bran, Niall, ShAnE, and Watson.
4/18/2016 – Epsilon announce their season 2 roster of Moose, Reedy, SunnyB, and SKRAPZ.  Former Splyce starter Hawqeh is a sub.
4/18/2016 – Nadeshot buys the King Papey roster and CWL spot.  The organization is now called 100Thieves.
4/18/2016 – Sender and Diabolic are back on Dream Team.
4/18/2016 – Zeuss and Bacabec join ANZ OrbitGG.


Happy to announce @Orbit_Bacabec and I have joined @OrbitGG for Stage 2 of the CWL season and beyond #OrbitZone

— Rene (@Orbit_Zeuss) April 18, 2016

4/17/2016 – eXcellence enters the Call of Duty World League ANZ region by acquiring Incept, the team that beat Exile5 in the relegation tournament to enter the league.
4/17/2016 – TonyJs and Logan are dropped by EU's Team LDLC


LDLC ont choisi de se séparer de moi, je leurs souhaite bonne chance. Il serait peut être temps d'utiliser mon code là j'ai chaud les gars.

— TonyJs (@Ruault_Cedric) April 17, 2016

4/16/2016 – Dream Team releases Sender and Diabolic from their CWL roster.


Unfortunately we've decided to part ways with Sender and Diabolic. We wish them the best of luck! They will always be #dTFamily

— Dream Team (@DreamTeamGG) April 16, 2016

4/16/2016 – Team EnVyUs releases veteran players TeeP and ACHES (from the legendary BO2 and Ghosts coL team) and picks up John (from Luminosity) and Apathy (from Team Liquid).Team StatementACHES had some choice words for team captain Jkap after the announcement:



4/15/2016 – Former Epsilon players Rated and Joee join Splyce, the team that placed second at the EU playoffs.  No word on where Vortex and Hawkweh will end up.  The team just qualified for ESWC.


Proud to announce our #CODWorldLeague S2 Roster! Welcome @SPY_Rated & @SPY_Joee to the squad! Give em a follow! pic.twitter.com/APvakSZ9a5

— Splyce Pro Team (@SplycePro) April 15, 2016

4/11/2016 – NA veteran player Parasite announces his free agency via Twitter.  His former org, compLexity announces former Team Kaliber player Goonjar is joining the team after a season of "mixed results".compLexity player NAMELESS explains the reason for the roster change as plainly as possible on the r/codcompetitive subreddit: