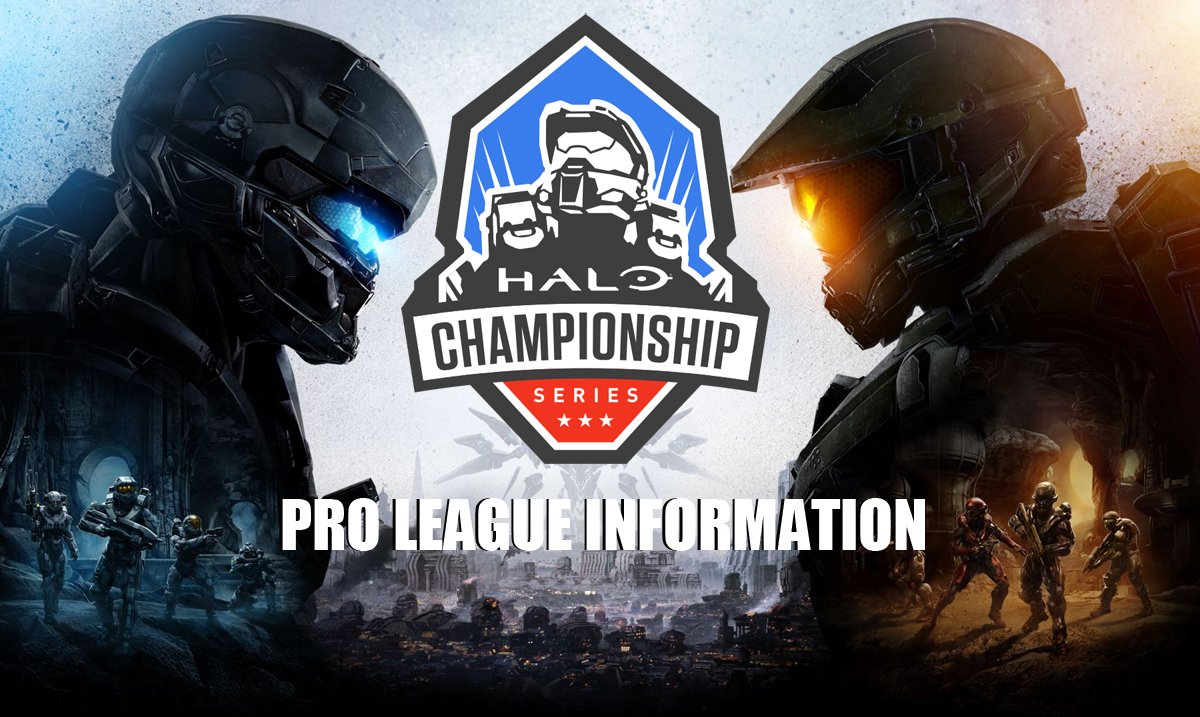 XBox and 343 Industries, the publisher behind the Halo titles, have announced a new Halo Pro League Summer Season to begin on May 31st and runs through July 28th, 2016.  The League will have a $250,000 prize pool each season (Summer and Fall), and the 2017 Halo World Championships will have a $1,000,000 prize pool, with the potential to rise thanks to crowdfunding.  Eight teams will be on the North American side of the league, and six teams will be in the European competition.
The announcement comes after renewed fan and player interest in Halo 5, and the success of the 2016 Halo World Championship broadcast.  Electronic Sports League (ESL) ran the broadcast for Champs, and they will be running the show for the League as well- broadcasting League matches 3 days a week (two NA matches and one EU match).
2016 World Championship winning team Counter Logic Gaming is automatically invited to the league.  All other teams will earn their spots in the league by playing through LAN and online qualifying tournaments.
North America Qualification
The first North American LAN event is an 8 team tournament at PAX East on April 24th featuring Evil Geniuses, OpTic Gaming, Enigma 6 and Team EnVyUs, as well as 4 other yet to be formed teams made up of players from the now-disbanded Team Allegiance squad that took second place at 2016 Halo World Champs.  The winner of that event will be invited to join the league.
The next tournament is a 16 team online qualifier on April 30th.  The top 8 placements will then compete at a LAN qualifier on May 8th.  The top four will be invited to the league, bringing the total to six teams.
The final two North American spots will be decided during two tournaments- an Open Qualifier on May 14th, and a Last Chance Qualifier on May 21st.
Much like Activision's Call of Duty World League, the Halo Championship Series Pro League will also have a Challenge division, allowing teams to earn points to play in season relegation tournaments and Championship qualifiers.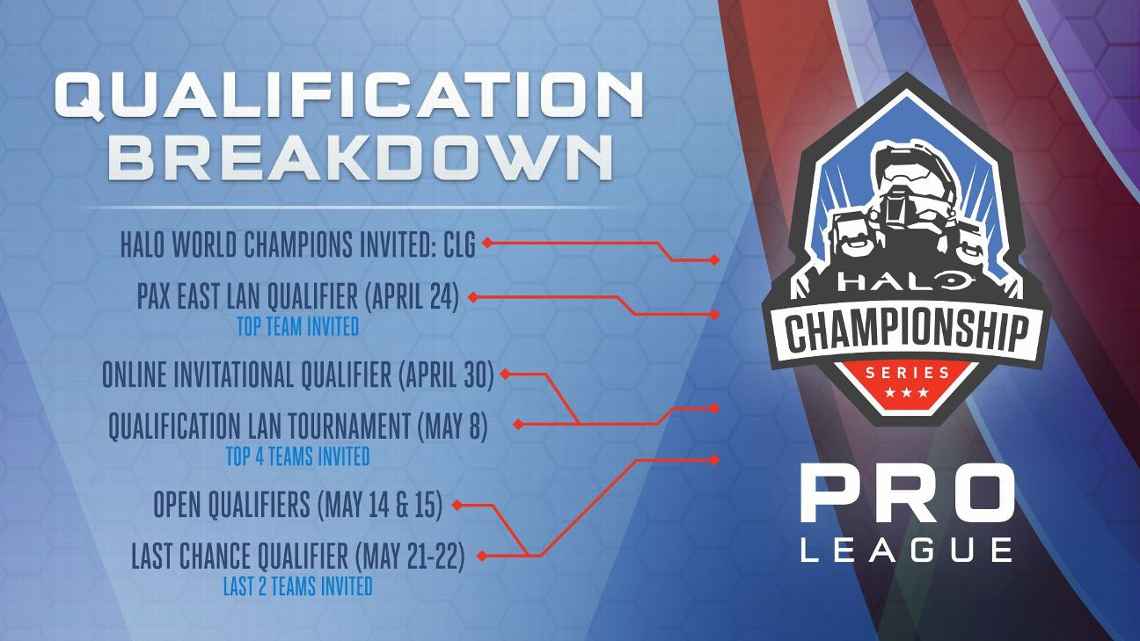 CLICK HERE for Europe Qualification Information