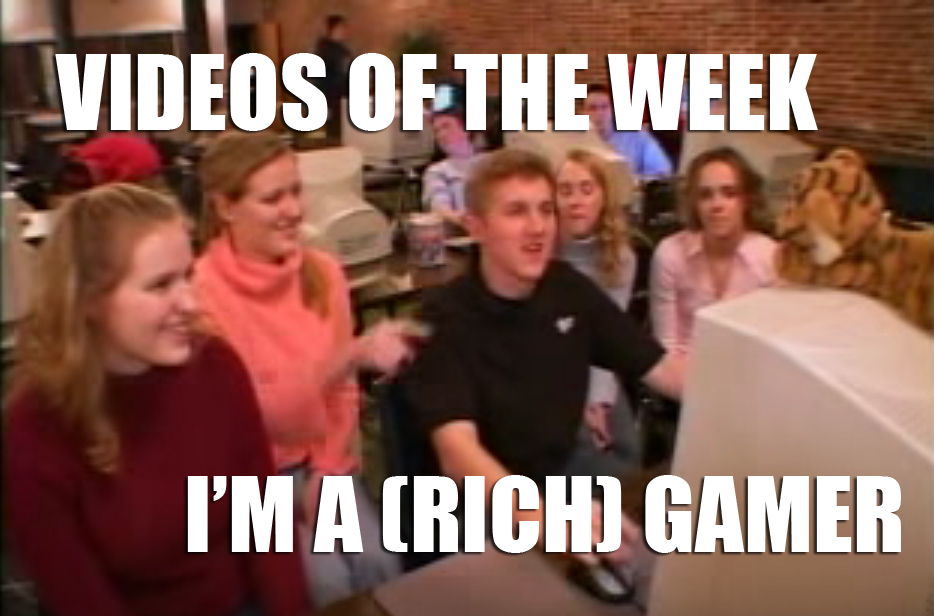 Here at ESS Originals, we like to create our own content, but we love watching others make videos, podcasts, streams, and just about any other form of media to celebrate eSports.
Each week, we highlight some of the best videos we've seen, and we encourage you to post your favorites in the comments as well.
---
Oh, the heady days of 2003.  I was listening to John Mayer ask us all if we are living it right, constantly pulling up my ultra low rise jeans, and spending a lot of time thinking about the merits of Star Wars I: Attack of the Clones.  What I wasn't doing was watching MTV or playing video games, because neither seemed very cool at the time.
I know now that I was wrong.  Wrong about everything really.  As a result, I missed out on being either a competitive gamer, or at least one of the earliest iterations of a competitive gaming groupie.  Life is filled with regrets, and you can revisit them with this episode of True Life: I'm a Gamer.
The stand out of the show is Fatal1ty, the FPS competitive player known for playing Quake and Painkiller.  Fun fact: Fatal1ty retired from regular competitive play a decade ago, but he is still listed as one of the top earning gamers of all time (#52).
True Life: I'm a Gamer
Speaking of top earners, meet CLG CS:GO player Miss Harvey (#7 on the list of all time highest earning female players).  Spoiler – she clutches a 1v4 in this video, but the amount of coolness and calm she exudes is what separates her from me.  Or probably you.  Also the whole "she has skill" part is a difference too.
"You Heard Him" – Miss Harvey

Have suggestions for other videos?  Leave them in the comments!