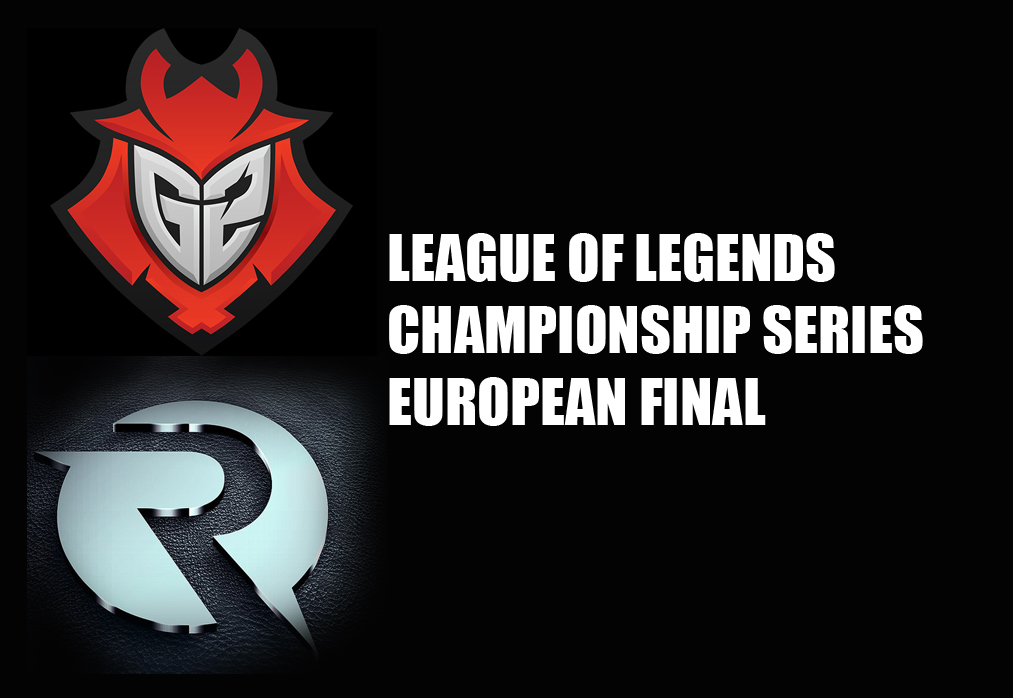 This is it- the end of the League of Legends Spring Split, and in Europe, it's the end of the line for G2 Esports and Origen, who each had a tough road to this final matchup in the the Netherlands.  The match kicks off on Sunday, April 17th at 16:00 GMT.   The winner will be decided in front of a live audience at the Rotterdam Ahoy, and fans can watch at home on Twitch.
G2 Esports came into the playoffs as favourites and continued their impressive run of form by dismantling Fnatic in four games during last weekend's semifinal match.  The player voted "Outstanding Rookie of the Split", Luka "PerkZ" Perkovic, lead his side to a 3-1 victory.  It was an unhappily historic event for their opponents, Fnatic, as the loss means they will not play in a Split final for the first time in their illustrious history.
From Challenger Series to the #EULCS Spring Split Final: @G2esports takes down @FNATIC 3-1! #G2WIN https://t.co/ZBCuhg3bJq

— lolesports (@lolesports) April 10, 2016
Joining G2 Esports in the Spring Final will be Origen, who overcame 2nd seed H2k in a thrilling 3-2 win.  H2K came into the semifinal match as favorites, and even romped to a Game One win over Origen.  In Game Two,  Origen's Paul "sOAZ" Boyer combined with series MVP Jesper "Zven" Svenningsen, to takedown H2K and set up this weekend's finals match in Rotterdam.
Origen takes down H2k in the #EULCS Semifinals! #OGWIN #EULCS https://t.co/UTWO386k7Q

— lolesports (@lolesports) April 9, 2016
What to Watch
A standout lane matchup will definitely be the mid-lane, with either team having incredible talent in this position.  G2 Esports has Perkz, who has dominated throughout the split and continued an impressive run of form during the win against Fnatic.
Origen also have depth in this position with Tristan "PowerOfEvil" Schrage and Enrique "xPeke" Cedeño Martínez.  Origen can switch between midlaners depending on their strategies.
Third Place Match
The losers of the semifinal matches, H2k and Fnatic, will also play this weekend for the Third Place spot and Championship points.  The third place match will be on Saturday 16th at 16:00 GMT.