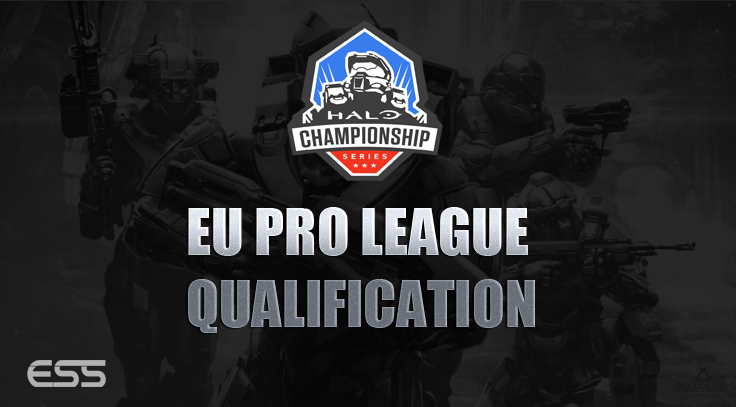 ESL has announced the qualification format for the European HCS Pro League for 2016's Summer season.  It all begins on May 8th with a Summer Qualifier.  Eight teams will be invited to attend the tournament based on their 2016 Halo World Championship placements.  The top two teams from the qualifier will get into the Pro League, while the remaining teams move on to a Last Chance Qualifier.
North American HCS Pro League Qualifying Information
On May 17th-19th, there will be three Open tournaments where players from any team can compete.  The top four team to advance from the first two open tournaments will go on to the Last Chance Qualifier.  The top two teams will advance from the third and final Open tournament.
On May 21st, it all comes down to the wire at the Last Chance Qualifier.  The winners from the Open Qualifiers will face the bottom six teams from the Summer Qualifier for one of the coveted spots in the EU HCS Pro League.
One team need not worry about qualification: Team Epsilon has already been invited to the Pro League based on their top 8 placement at the 2016 Halo World Championships, making them the first European team to place in the top 8 in North America.
HCS EU Pro League Regular Season Format
Six teams will compete over a two day period each week.   The game days will feature three matches each, with the teams playing each other twice during the season.  The top four teams will advance to the Season Finals, guaranteeing a spot in the Fall 2016 season.  The bottom two teams will have to fight against HCS Open Circuit teams in a relegation tournament to regain their place in the HCS Pro League.
The HCS Open Circuit is a way for amateur teams to earn points through online tournaments to qualify for the chance to play for a spot in the Fall season of the Pro League.
The new format for this league is very similar to that of Activision's Call of Duty World League, which features teams from the North American, European, and Australian/New Zealand regions.  The relegation format is a relatively new concept in console esports leagues, but Stage One of the CWL showed depth in the amateur ranks, as some new teams beat their professional counterparts to take their spots in the league.