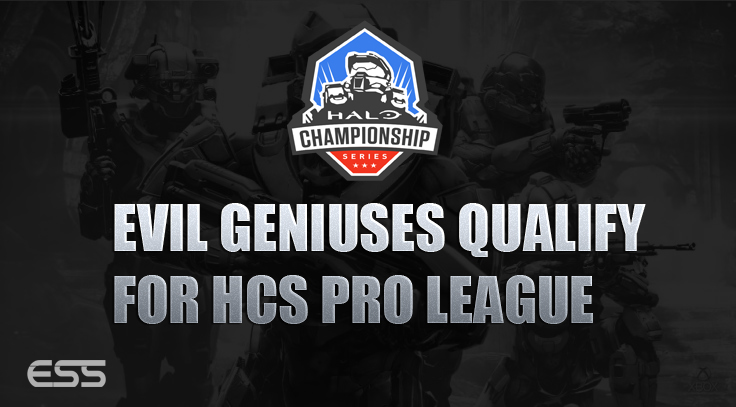 This past weekend's PAX East Invitational featured the four teams that formed around the displaced Team Allegiance members: Evil Geniuses, Enigma6, OpTic Gaming, and Team EnVyUs.
It was the debut tournament for Enigma6, who only recently joined the Halo scene after fielding amateur teams in competitive Call of Duty over the past year.  Ex-Team Allegiance player Cratos linked up with Shooter, Bubu Dubu and Huke to form a good looking squad on paper- but they struggled to play together and were the first team eliminated from the tournament.
OpTic Gaming came into the tournament with a lot of hype, re-working the team to include old OpTic stalwart Ace, ex-Team Allegiance and HWC MVP Naded, along with the duo of Maniac and Flamesword.  OpTic started off hot- trouncing a dazed E6 3-1 in their opening match, but in the winner's bracket finals against Evil Genuises, they were swept in the series and sent down to the loser's bracket to face Team EnVyUs.  The first game was a quick 3-0 loss for OpTic, but Game 2 (Truth Sayer) was a tighter affair, with Naded getting 15 kills in the 47-50 loss.  OpTic never really got anything going after that loss, despite a tight CTF game, and OpTic were bounced from the tournament.
The series goes to @TeamEnVyUs as they eliminate @OpTicGaming! GGWP! #HCS pic.twitter.com/BPp1ooK5Wb

— HCS (@HCS) April 24, 2016
Team EnVyUs then went on to meet Evil Geniuses in the Grand Finals.  nV took game 1's Capture the Flag with a swift 3-0, but EG brushed off the loss to take Game 2's Plaza Slayer 50-33.  nV hit right back with a 100-43 win on Eden Strongholds to take a 2-1 series lead.  EG turned up the heat on nV, winning two games on Fathom CTF and Regret Slayer, while finishing with a dominating 100-15 win on Rig Strongholds to win the tournament and qualify for the Halo Championship Series Pro League's Summer 2016 Season.
Game over! @EvilGeniuses take the series and are headed to the #HCS Pro League! Congratulations! pic.twitter.com/i8B6OWyxcv

— HCS (@HCS) April 24, 2016
What's Next?
There are still chances for teams to qualify for the league- but it's going to get tougher.  The online Summer Qualifier will determine the top 8 teams that will be invited to ESL Studios to compete for the four Halo Pro League spots.