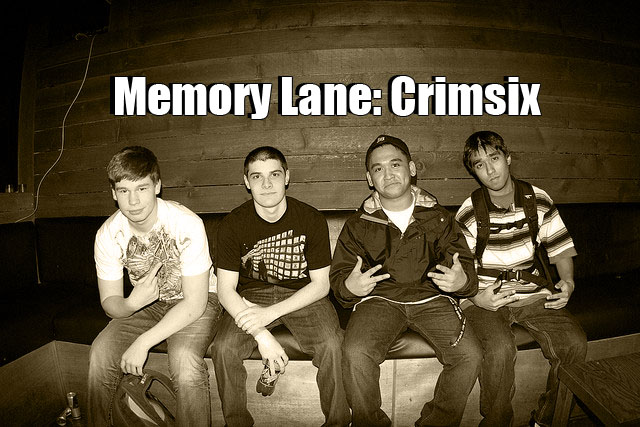 Oh Reddit, is there nothing you can't find?  A devoted fan on the OpTic Gaming subreddit managed to unearth a July 5th, 2011 blog post by current OpTic Gaming CoD player Ian "Crimsix" Porter.  It's a very long piece, and it contains the typical musings of an 18 year old who lives and breathes gaming, but a few bits and pieces really stand out and show the character of the player, so we're going to take a look at them there.
"What would it take for you to come back into the CoD scene and leave Halo?
I will never go back to CoD." – Crimsix
Since publishing the post on Blog.com nearly 6 years ago, Crimsix has won a Call of Duty World Championship, an X Games gold medal, an X Games bronze medal, and is the winningest Call of Duty player in history with 23 major LAN tournament 1st place wins.  In the 2011 piece, the teen Halo pro dreams of one day owning a 2003 Infiniti G35 (he is currently driving a BMW M4), gives insights into his competitive mindset, and states he has no interest in CoD (he is currently on the 1st place team in the NA Call of Duty World League).
How times change.
Crimsix was once a normal, human player but that didn't last long:
"I got into Cod4 after I discovered that I didn't like Halo 3 as much as I liked Halo 2. At the time, I was just playing video games just to have fun. Going to events and placing well at tournaments was not a priority for me. I would always play public matches just like any other average joe. As the weeks went by(5-6), I became better every single day; almost exponentially. "
This section goes on to explain how he became a truly competitive player by climbing the Gamebattles ladder and learning how to communicate with his GB teammates eventually made him into the Crimbot.   Porter eventually began playing MLG tournaments, and he shares an aside about a 12 year old teammate whose parents kept him from going to Las Vegas for the finals.
Crimsix needed a challenge, which meant switching games:
"I knew going into MW2, that I wasn't going to settle for anything less than 1st. My team, Evil (Bigshot/Punisher, Concept, Dodgers, and I), steam rolled through almost all the competition… It was almost sad how easy the competition was at the time. I ended up quitting Call of Duty after I started realizing that I needed a harder challenge. I felt as if Halo was this challenge."
His Halo career starts with Halo 3, and he gets off to a hot start when he admits he began to get a bit ahead of himself, and turned down many team offers because he was sure he would be picked up by a team called Hot Shots.  The team chose Aries instead, leaving a young Crim scrambling to find a team for MLG Dallas in 2011.  With just two hours of practice, his team of Bulletz, Milk, and Minority made their way through the bracket, eventually placing Top 16.
"The real highlight of Dallas '11 was just the fact that I went through all the hardships of the community and players yet I still came out on top. I believe that this was what propelled me to do so well. I heard this once over the radio, 'People want me to fail, and that is why I'll succeed'."
Following the event, there was apparently online drama between Crimsix and other Halo players, leading him to eventually completely separate from his team.  Crim went on to play with a number of current well known top Halo pros like Lethul and APG, and even current OpTic Gaming teammate and ex-Halo pro Formal gets a mention.
Overall, it's an interesting read, though it's hard to imagine any one of the current pros writing such a long piece today.  Perhaps Crim could do a 2016 edition sometime soon?
Follow eSports_Source on Twitter!