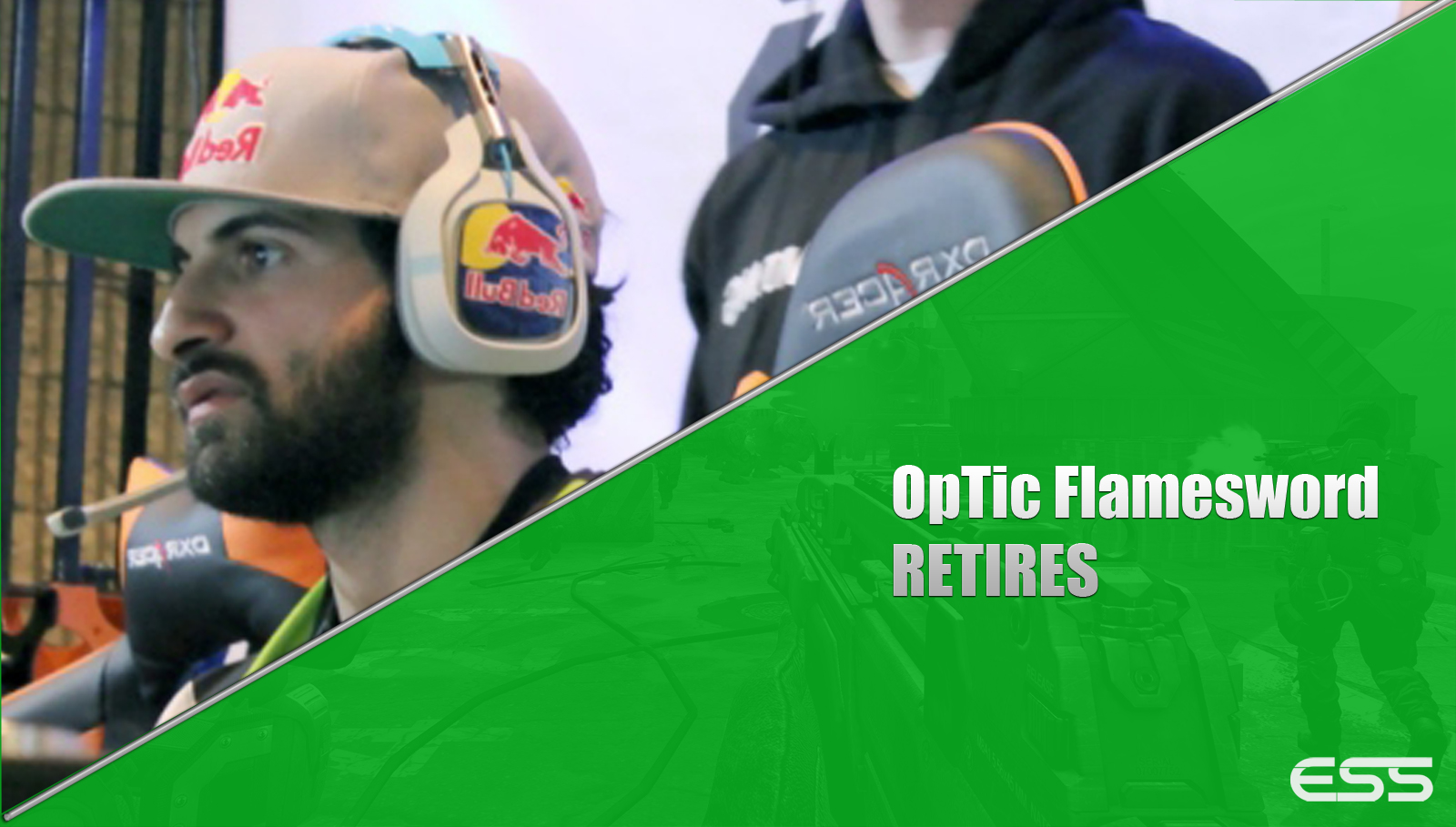 During the live stream premiere of this week's edition of "OpTic Vision", Flamesword dropped a bombshell: he is stepping down from competitive play, moving into a coaching role for the team, and Maniac will take over as the captain of OpTic Halo.
OpTic's roster is now Maniac, Naded, and Ace– the team is looking for a fourth, though they could use Cloud, the current coach, in that role.
Michael "Flamesword" Chaves has been an active pro player since 2008.  He served five years as the captain of "Status Quo", starting in Halo 3.  He netted three first place tournament wins under that organization before creating OpTic Gaming's first Halo roster in December of 2014.  The 26 year old fitness enthusiast is a prolific YouTuber and entertainment streamer, and says he plans to continue to work in gaming post-retirement.