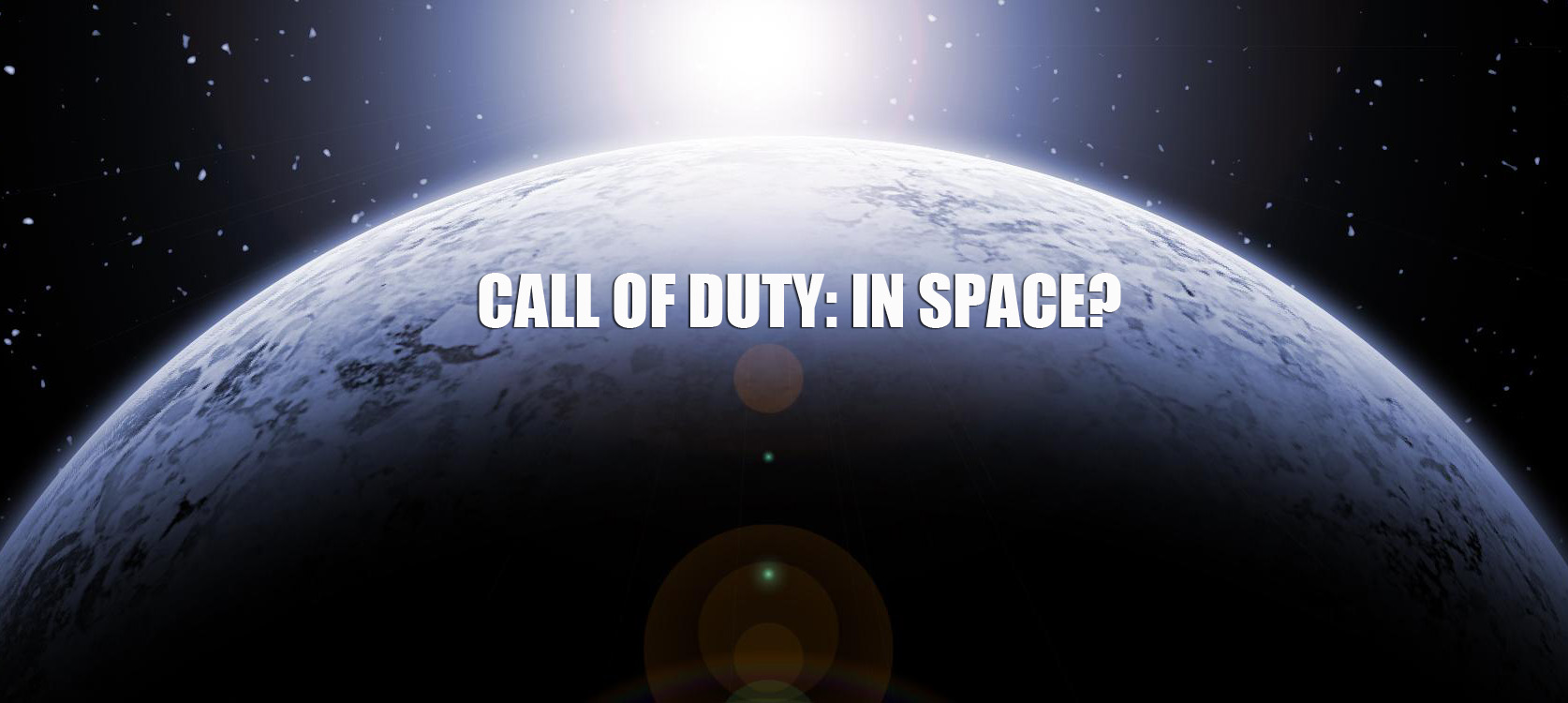 It's that time of year again.  Rumors are flying around gaming social media about what's next for the Call of Duty series.  We've previously reported a "Ghosts 2" rumor that was making the rounds a couple of months ago, and now reports are saying the new Infinity Ward title will be set in the final frontier: outer space.
According to a post from gaming industry insider Shinobi602, the game will be set very far into the future, and it will be "full on sci fi".  An outlet that has previously reported accurate insider information on new games is Eurogamer, and reporter Tom Phillips says the game "will offer space combat between warring sci-fi groups in the far flung future."
This doesn't quite fit with the "boots on the ground", "realistic shooter", "modern day game", "fav for no exos" requests we've been hearing from fans, players, and even casual gamers since the start of Call of Duty: Advanced Warfare.  In fact, it sounds exactly like there will be even more double jumping, wall running, exo suit wearing times ahead in the competitive scene.  That said, for players who have loved the futuristic settings of the recent Call of Duty titles, this game may be another hit.
Lending even more credibility to the rumors- eagle eyed Redditors spotted this easter egg of a New Year's post from Infinity Ward this year:
Happy 2016! Here's to reaching new heights! How did you celebrate? #NewYear #2016 pic.twitter.com/Sur75mByx0
— Infinity Ward (@InfinityWard) January 1, 2016
Subtle.
Naturally plenty of people in and around the Call of Duty community had opinions about the rumored game.  We rounded up some of the best:
Somewhere deep down I just don't believe it's possible for IW to be so out of touch that they come out with a Call of Duty based in space.

— Nadeshot (@Nadeshot) March 29, 2016
I'm in the minority but I think a space COD could be pretty cool. And that's coming from someone who's fav game is WaW.

— TmarTn (@TmarTn) March 29, 2016
Sooooooooooo any guesses on the name?

Call of Duty: Future Warfare
Call of Duty: Space Warfare
Call of Duty: 2xxx
Call of Destiny

— David Scammell (@VG_Dave) March 29, 2016
Call of duty in space? Now we never have to touch the ground!!!

— Hawkeye Robinson (@BNelson336) March 29, 2016
Even though the next Call of Duty is set in space, they'll still find a way to include a scene where a helicopter crashes.

— Andy Kelly (@ultrabrilliant) March 29, 2016
As with all rumors, we all just have to wait and see what Infinity Ward holds for the competitive community.
With that being said, still optimistic about the next CoD title. Infinity Ward has made great games in the past, lets hope they do it again.

— Nadeshot (@Nadeshot) March 29, 2016