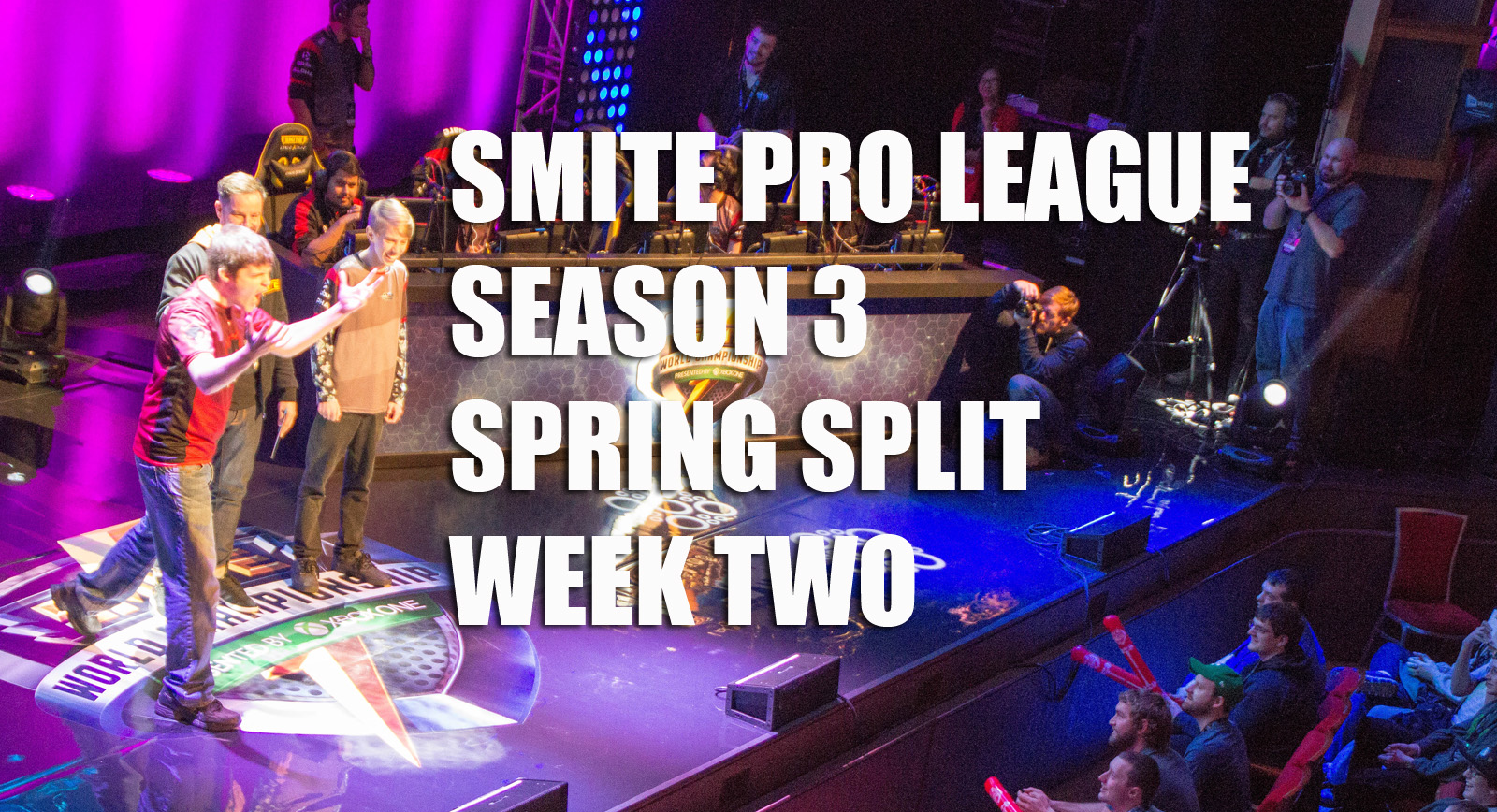 April 4th, 2016
Luminosity v Team EnVyUs – Following Week One's shocking (at the time) 0-2 loss to Enemy in their debut set, Luminosity came into this week with a lot to prove as they hovered near the bottom of the NA league table.  Their Week 2 match was always going to be a statement maker, as the ex-C9 team faced their old midlaner MLCSt3alth who now plays with EnVy.
BaRRaCCuDDa has been dealing with out-of-game issues, but looked laser focused in today's wins for LG. The Hou Yi's stun on Sol was perfection in Game 1, and he was absolutely dominant in Game 2 with Ullr.  Snoopy probably wins the "most improved" award on the team for his performance in both games.
As for nV, they looked unstable at best.  The team started out on the back foot and despite some small moments of cohesion during team fights in Game 2, the players seemed to not have any answers for Luminosity's strategies.
April 1st, 2016
Hungry for More v Cringe Crew – HFM consist of a talented team of ex-Titan and Fnatic players, but they are struggling to compete so far in the SPL.  Today was no exception, as they quietly dropped both games in their series against Cringe Crew.  Questionable team composition and what appeared to be some communication breakdowns led to some play that was uncharacteristically stale from the veteran players.
March 31st, 2016
Randozos v Enemy – Randozos faced the second place SWC team captain and his new band of relatively unknown players in this match up.  The first game went to Enemy as the team repeatedly claimed the objectives while Randozos went for player kills.  The second game was again Randozos playing for team fights and player picks while Enemy used strategy to get the objective edge.  By 54 minutes into the match, Enemy was down 13-28, but up by about 10,000 gold, and about a minute later, they breezed past the Randozos players to take down the titan.  Enemy remain undefeated (they won their first match against the formidable Luminosity in Week 1), and their next test will be Denial on April 3rd.
Denial v Team Allegiance –  Allegiance looked to improve this week after falling in their Week One match to Team Eager, and they started off strong against Denial in Game One, but Denial dominated that solo lane and forced a relatively quick game one- winning in 31 minutes.  Game Two saw Team Allegiance again start strong, but they managed to keep their momentum going and capitalized on some strong play from Lassiz (Chronos) to win the game and split the set with Denial.
Team EnVyUs v SoaR – Nope, this isn't a CoD sniping montage, well known FPS organization SoaR is meeting up with EnVy, who got their start in competitive Call of Duty as well.  EnVyUs have a lot of veteran players on their roster, and it showed in their calm defensive plays in Game One against an aggressive SoaR squad.  SoaR took the Fire Giant three times, and EnVyUs handled the subsequent high-damage attacks well, but SoaR was just too ready to team fight, and EnVy couldn't hold them off.
The second game was a lot closer, as both teams went back and forth in their team fights, and EnVy changed their positioning on the map to be a little more aggressive.  After EnVy took the Fire Giant, SoaR made the decision to stay at their base and allow EnVy to take objectives at will.  EnVy then charged at the opposing phoenixes, and SoaR ended up winning the engagement due to what appeared to be a communication breakdown from EnVy who attempted a split lane push.  SoaR responded with an equally sloppy push of their own, allowing Mask capitalize on the play to get a triple kill, and EnVy charged into base and killed the Titan to get the win.
WEEK 2 SCORES (NORTH AMERICA)
Randozos 0 – 2 Enemy
SoaR Gaming v Team EnVyUs 1 – 1
Denial 1 – 1 Enemy
Team EnVyUs 0 – 2 Luminosity Gaming
WEEK 2 SCORES (EUROPE)
Panthera 2 – 0 Paradigm
Leftovers 1 – 1 Torpedo Gaming
Hungry For More 0 – 2 Cringe Crew
Past Week(s)