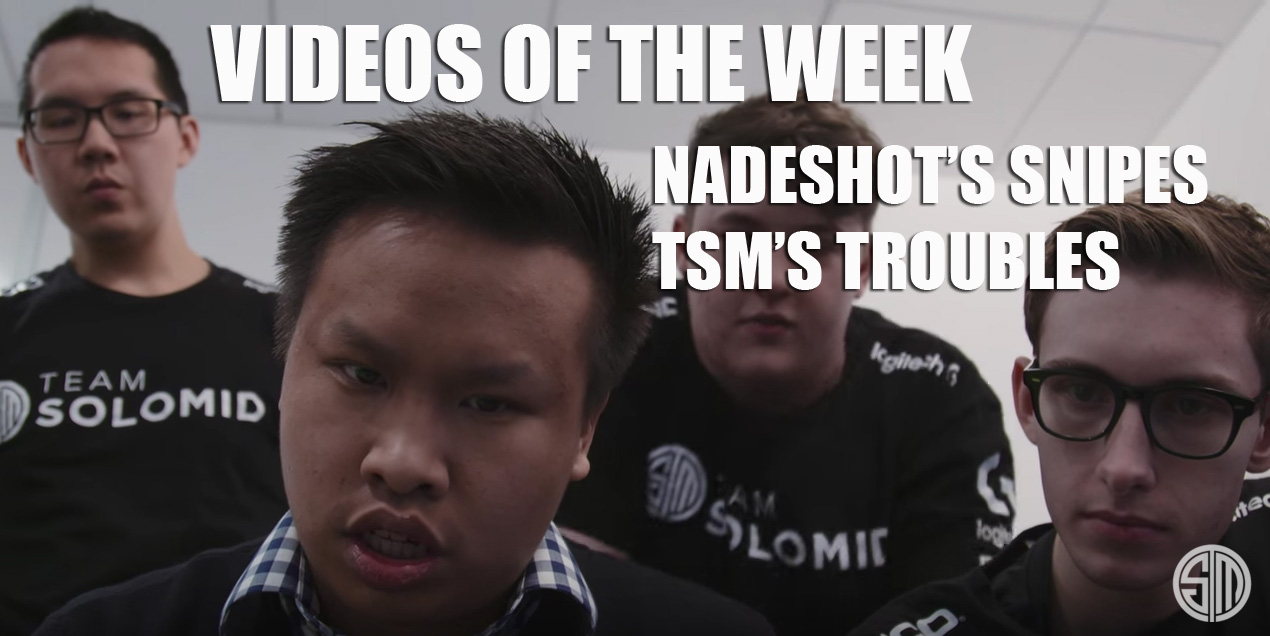 Here at ESS Originals, we like to create our own content, but we love watching others make videos, podcasts, streams, and just about any other form of media to celebrate eSports.
Each week, we highlight some of the best videos we've seen, and we encourage you to post your favorites in the comments as well.
---
As you probably gathered from our breathless tweets last week- Nadeshot is back on Twitch.  (If you don't know who that is, we've got you covered)  This week his marathon streams have provided fine entertainment in the form of guest appearances from other popular streamers (TimtheTatMan, Formal, Moe), CS:GO action, a mysterious bandanna, some gambling, and even the promise of a possibly ill-conceived 1 v 1 Halo match with Summit.
Nadeshot is at his best when he's comfortable, and he's comfortable when he's playing Call of Duty.
Exhibit A: Nade Snipe 3 Piece
Exhibit B: Nade's 3 piece after getting an 8 piece from Chick Fil A
Exhibit C: "Let me back in OpTic!"
Team SoloMid are one of the most popular organizations in eSports, and part of the reason for all the fan-love is the behind the scenes documentaries they put out each week on YouTube.  They use high quality cameras and good editing to really capture the fun and drama that comes from having roommates who are also your teammates, and the stresses of travel and competition.  It's no secret that the League of Legends team struggled a bit in the NA Spring Split.  It's always fun to watch a team when they are winning, but it's often just as interesting to watch how they cope when things haven't been going their way.
"TSM: Legends" shows the good and the bad, and this week, we watch as they try to figure out what's going wrong for them, and why.
TSM: LEGENDS – Tough Split

Follow eSports Source on Twitter!