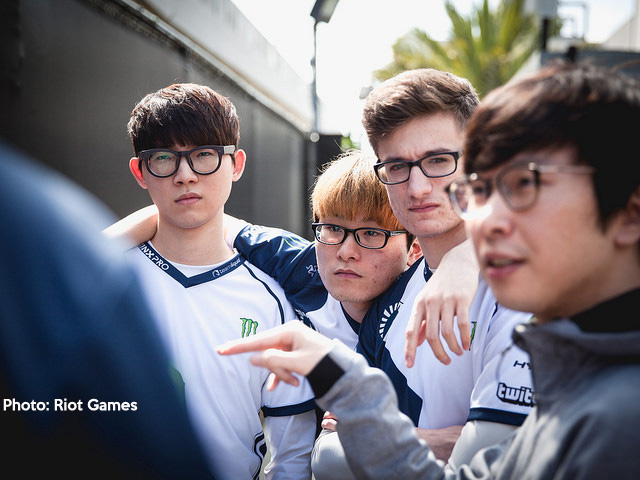 It's time for fans to rally behind a team that can bring esports into the mainstream.
By Andrew Salazar, Guest Contributor
As the match between FlyQuest and Team Liquid came to a close, relieved smiles spread across the faces of the members of FlyQuest.  They laughed, sighed, and chatted about the game. It was a close 2-1 victory, the opponent had held the lead for most of the 3rd game.  They were veteran players, but a newly formed team, eager and excited for a chance to prove themselves in the upcoming playoffs.  FlyQuest's season would continue, with a chance at an NA LCS Championship.
Physically, Team Liquid shared the stage with FlyQuest, sitting only a few feet away from their opponents.  But mentally, and emotionally, they were light years away.  They did not chat or smile at each other.  They stared silently at monitors, or at their hands as they wrapped up their gear. They moved sluggishly, as if their entire bodies held the weight of the loss.
Team Liquid's season would also continue – but not into playoffs.  They would instead face relegation.
Team Liquid will be participating in the promotion tournament this weekend, along with fellow LCS team EnVyUs, as well as Challenger Series contenders Gold Coin United and eUnited. Two teams will continue into the 2017 LCS Summer Split.  The other two teams will instead move to the far less competitive, far less prestigious, and far less lucrative NA Challenger Series for the summer split.
One can make an argument in favor of the value of any of these organizations to the NA LCS. Three are supported by large, well-known esports brands.  Gold Coin United, the only team that is not backed by a major esports organization, is arguably the most experienced in terms of players and management, and sports fan-favorites like Hong "MadLife" Min-gi.  However, while each team brings a unique quality and value to the LCS, none bring the same combination of history, controversy, and investment that the Team Liquid organization brings.  The future of esports depends on brands like Team Liquid; and for that reason, all esports fans should be rooting for their return to LCS.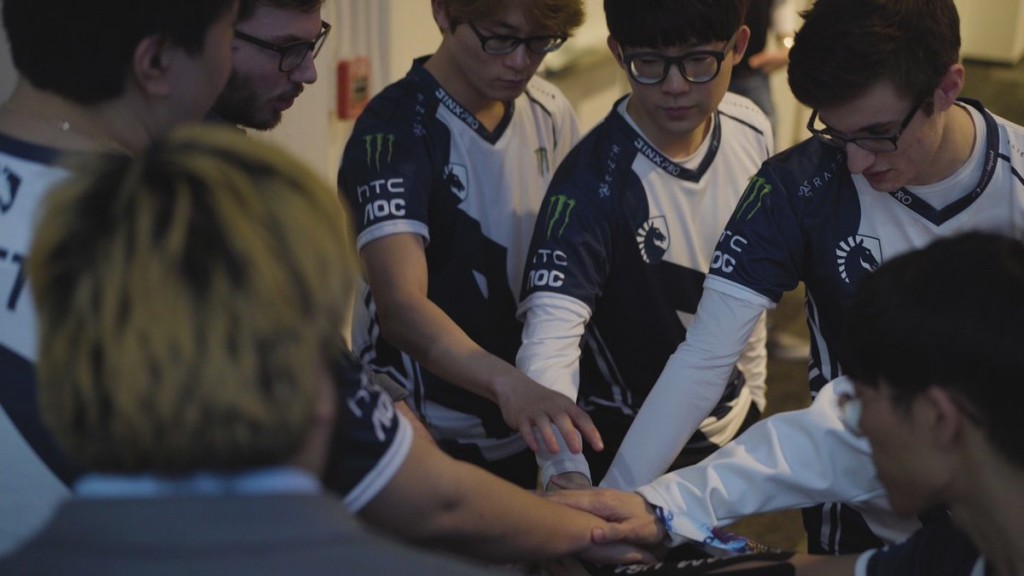 Anyone that has followed traditional sports knows that franchise history and fan loyalty are some of the most powerful drivers of viewership.  Yes, often the game itself is entertaining, but the narratives and storylines make the performances more meaningful.  Historic, long-lasting franchises allow for fandom to be passed down generationally.  When the 2017 New York Yankees roster takes the a field, it brings a wealth of history, nostalgia, and aura that goes beyond the players and performance of a single game, one that can be shared between parents and their children.  However, esports is still a young industry, and the LCS is even younger.  They simply need more time to develop the same loyalties that mainstream franchise have enjoyed for decades. The seeds have been planted, and the most popular esports brands are becoming omnipresent across games, while developing the staying power required to let that franchise history bloom.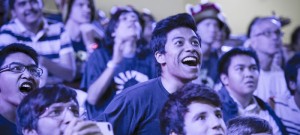 Team Liquid is arguably the most ubiquitous brand in the entire esports industry.  They field star-studded rosters in ten of the most popular games in the current esports scene, including CS:GO, Hearthstone, DOTA 2, and of course, League of Legends.  While the Team Liquid brand only entered the League of Legends scene in 2015, the Curse Gaming roster and management acquired by TL has competed in LCS since its inception.  In fact, Curse Gaming has had a longer and more storied history than the LCS itself.
However, Team Curse was never a League of Legends powerhouse.   Liquid and its predecessor Team Curse have never won a major League of Legends tournament or LCS championship.  While the organization is known for having the "curse" of forever failing to qualify for worlds as one of North America's top 3 teams, this narrative is only possible because Team Curse/Liquid is labeled as a championship contender at the beginning of every LCS season – often because of its flashy, extravagant moves during the offseason.
In 2012, Curse Gaming leased a $2 million dollar mansion in Beverly Hills for its League of Legends team.  While gaming houses have existed since the early 2000, the luxury of a place like this was unprecedented in League of Legends.  The high ceilings, gas fireplace, and lagoon-style pool created a comfortable, luxurious environment for the team to thrive.  But it provided more for the budding esports industry: it created a fantasy for the casual player to aspire to, a spectacle for the anonymous viewer to critique, and legitimacy to the mainstream viewer who thought an esport was just "playing games."
Team Curse filled that house with acquisitions of some of the biggest names at the time, such as Brandon "Saintvicious" DiMarco and Joedat "Voyboy" Esfahani.  The team moved to another luxurious gaming house in 2014, and the big-name acquisitions continued in the seasons to come, when Curse signed players Alex "Xpecial" Chu and former world champion Chae "Piglet" Gwang-jin.  All of these players are world-class talents, and they are household names in the League of Legends community.  Year after year, Curse made huge splashes with their off-season signings, and continued to attract the attention of the League of Legends audience.
Perhaps the best example of Team Liquid's ability to generate storylines is the wildly popular documentary "Team Liquid | Breaking Point".   It's a behind-the-scenes look at Team Liquid's dysfunctional relationship during the 2016 NA LCS Summer Split,  and it is currently sitting at ~500,000 views on YouTube, which doesn't account for the tens of thousands of live viewers it attracted during its premiere on Twitch.  While the documentary itself is compelling, what makes its popularity surprising is that it chronicles Team Liquid during an incredibly mediocre split – the team did not perform notably well or poor during the events covered.  The fact that Team Liquid can generate this much interest during an uninteresting season shows just how valuable this organization is to the esports industry.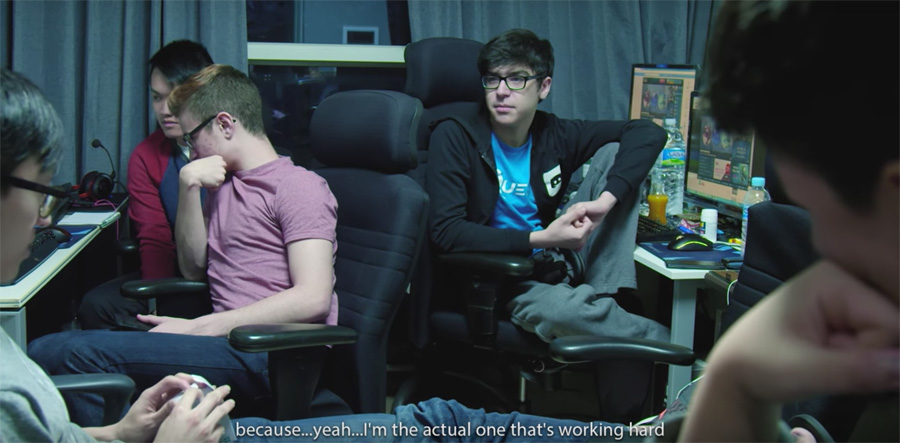 During the documentary, Team Liquid's co-owner and co-CEO Steve "LiQuiD112" Arhancet, expresses concern that some of the dysfunction highlighted in the documentary was caused by his absence during key meetings and sessions.  During the "Korean boot camp" trip, Arhancet was in the middle of a ground-breaking deal to sell controlling interest of Team Liquid to Peter Guber and Ted Leonsis.  For those that don't know, Guber and Leonsis are owners of teams such as the Golden State Warriors, Los Angeles Dodgers, and the Washington Wizards.  To acquire investors with this level of credibility and experience in professional sports is a monumental accomplishment, and one that clearly moves esports one step further from the perception of just "playing games."
Negative stigma from the wider sports and entertainment world is one of the biggest obstacles esports will have to overcome if it wants to compete with the "big boys" of mainstream spectator sports.  In the comments of nearly every mainstream online article regarding esports, you will see a heated discussion on the definition of a sport and whether or not esports qualifies.  One solution to the negative perception of esports is the participation of investors like Guber and Leonsis.  If there is a cultural shift in the perception of esports, the already-large and international viewership of games like League of Legends will explode beyond the "niche" it currently occupies – and credible professional sports investors like Guber and Leonsis are key to that.
These investors are still somewhat rare in the esports scene, as the developing infrastructure and unstable nature of leagues makes investing a risk.  If Team Liquid is relegated in the upcoming promotion tournament, those fears will be affirmed, and future investors will have reason to doubt the safety of an esports investment.  One can simply view the graveyard of failed LCS brands to see the harm that can befall a brand after relegation.
If you're a fan of League of Legends, or of esports as a whole, you will be rooting for Team Liquid this weekend in the NA LCS Promotion Tournament.  Fourth place makes for a great meme, but a fourth place finish for Team Liquid this weekend should leave us all feeling a little cursed.
Cover photo courtesy of Riot Games