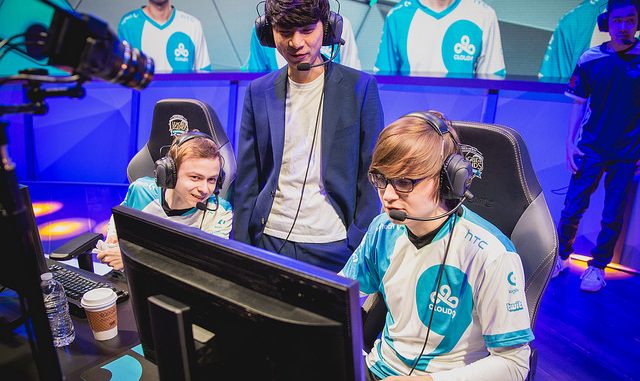 Esports Source will be doing a two-week series examining teams entering the 2018 NA LCS Spring Split. We'll be posting these previews regularly leading up to the start of the start of the split on Jan. 20th, so check back often to see what new faces you can expect to see on your favorite LCS team. You can find our other NA LCS 2018 Spring Previews here.
Whenever off-season roster shakeups hit a sports fan's favorite team, resulting in major changes to the team's personalities, it often results in bittersweet feelings for the fan. Sure, losing a beloved player is painful, but its accepted as a necessary evil if the team is to improve on the previous season's results.
Unfortunately for Cloud9 fans, this may not be the case in 2018.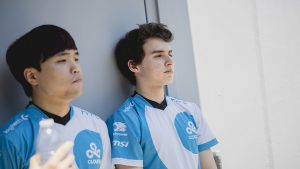 C9 fans generally considered their 2017 World Championship run a success. Not only was C9 the only NA representative to advance past groups (for the second year in a row), but their 2-3 quarterfinal loss to Team WE was a far cry from the group stage collapses of NA's #1 and #2 seeds Team SoloMid and Immortals. Frankly, their fans seemed grateful for the team's success. But franchising has led to a remarkable number of lucrative opportunities for players in the NA LCS, leaving 2017 Spring Rookie of the Split Juan "Contractz" Garcia and former world champ Jeong "Impact" Eon-yeong heading for greener pastures.
The Jungle
While Contractz made a deep impression on the NA LCS during his rookie year, C9 did not take advantage of the skill level of their rookie jungler. The team opted for a mid-centric during the 2017 Summer Split, allowing Nicolaj "Jensen" Jensen to earn a league-best 8.7 Kill/Death/Assist ratio and 78% Kill Participation. But in their NA LCS Summer Quarterfinal loss against Team Dignitas, C9 repeatedly sacrificed an early Contractz lead over opposing jungler Lee "Shrimp" Byeong-hoon in exchange for fruitless pressure on Jensen's lane and failed to allow the young jungler to carry the game himself.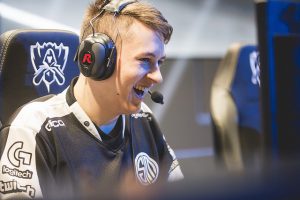 This raises some questions about the role of incoming jungler Dennis "Svenskeren" Johnsen. Svenkeren was once known as an eye-popping playmaker on champions like Lee Sin and Nidalee, but during his time on former team Team SoloMid, he began to institute a more passive playstyle that placed a ceiling on his ability to impact the game. If C9 repeats their 2017 strategy of using the jungler to enable Jensen, Svenskeren may continue to struggle to realize the potential he once showed as a world-class jungler.
On the other hand, Svenskeren is still a 3-time NA LCS champion with a huge amount of both LCS and international experience, making him one of the best jungle free agents available this offseason. In addition, Svenskeren has been praised for his attitude by former teammates. Yiliang "Doublelift" Peng remarked on stream his experience with Svenskeren as a teammate:
"[Svenskeren]'s just such a good teammate. Everyone was really nervous before our group stage match, and Dennis messaged me saying 'You got this, I know it, I can feel it.' He's just such a supportive guy. Everyone is so f—ing nervous before our match and Dennis is the only one on our team who goes out of his way to message his teammates to tell them 'you're gonna do well, just believe in our practice.' He's just so f—ing beast…People don't know how hard he works."
Svenskeren has the ability, experience, and attitude required for success on C9, but it will likely require C9 coach Bok "Reapered" Han-gyu to create an environment that allows The Great Dane to play his style of jungle.
The Top Lane
Let's not mince words – no free-agent NA top-laner can fill the void left by Impact's departure. His combination of veteran leadership, world championship experience, and in-game knowledge is simply unmatched by any other top-laner in the NA LCS. But with Impact's contract coming to an end, backup top-laner Jeon "Ray" Ji-won heading to EDward Gaming, and Team Liquid's free agent acquisition spree, C9 was left searching for answers in a region that offers little homegrown top-lane talent.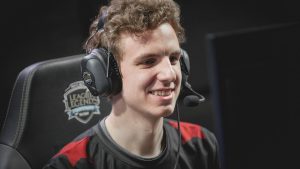 This set the stage for the signing of Impact's successor, Eric "Licorice" Ritchie. Licorice has some experience with the C9 org, having once played for C9 Academy. In addition, he had great success in the NA Challenger Series on eUnited, often dominating NACS competition. But he floundered against LCS-caliber competition in both the 2017 and 2018 Summer Promotion tournaments, finding himself out-classed by middling top-laners such as Shin "Seraph" Wu-yeong, Derek "Zig" Shao, and Samson "Lourlo" Jackson – essentially a who's who of who's not an NA All-Star. With such poor production against unimpressive competition, it doesn't inspire confidence in an upcoming season against the best top-laners that the NA LCS has to offer.
There is some silver-lining here: Licorice's youth and familiarity with the C9 organization mean there is potential for growth. But unless that growth happens quickly, Licorice may place a ceiling on C9's potential in 2018.
Overall, Cloud9 is still arguably the most successful NA organization in League of Legends to date. They are perennial LCS-championship contenders and repeatedly the region's best chance at a deep World Championship run. But if there were ever a year for Cloud9 to take a major step back, it's 2018. Going from Impact to Licorice is a clear downgrade, and replacing Contractz with Svenskeren is a side-grade at best. The LCS roster shakeup will impact several teams, so the bot-lane consistency provided by the impressive Andy "Smoothie" Ta and Zachary "Sneaky" Scuderi may be enough to push this team to a short Spring Playoff run…but to predict any success beyond that would imply a head in the clouds.
Photos courtesy of Riot Games.