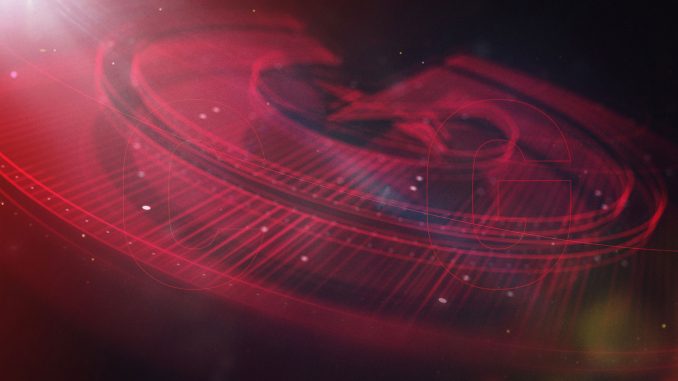 Esports Source will be doing a two-week series examining teams entering the 2018 NA LCS Spring Split. We'll be posting these previews regularly leading up to the start of the start of the split on Jan. 20th, so check back often to see what new faces you can expect to see on your favorite LCS team. You can find our other NA LCS 2018 Spring Previews here.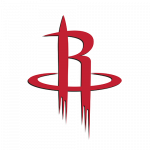 While the LCS has had ties to National Basketball Association investors for a couple years now, it wasn't until the current post-franchising era that NBA teams have created clear relationships with LCS counterparts. Houston Rockets owned Clutch Gaming is the among the first teams (alongside Golden State Warriors owned Golden Guardians) to operate as a clear counterpart to an NBA organization. After all, Houston is known as the "Clutch City."
The relationship goes beyond color schemes and trivia. The Houston Rockets have developed a reputation for being innovators in their use of data and analysis, and a similar approach is shared by the head of Clutch Gaming, Houston Rockets' Director of Esports Sebastian Park. In a recent interview with Akshon Esports, Sebastian Park stated "We've been spending a lot of time investing into our analytic infrastructure for esports and League of Legends. A lot of time. A lot of time, money, and energy."
So what does an analytics-based roster look like? A lot like 2017's Team EnVyUs – but with upside.
The Three-Man Core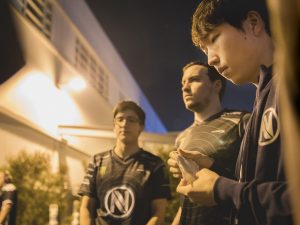 Team nV had mixed results in the NA LCS, facing relegation in the 2017 Spring Split before surprising fans with a playoff appearance in the Summer Split. But in both splits, the team's strength was clear: bottom lane duo Apollo "Apollo" Price and Nickolas "Hakuho" Surgent excelled at creating early leads in lane, especially when enabled by 2017 Spring Split All-Pro Nam "LirA" Tae-yoo. It's clear that Park and the rest of Clutch Gaming agreed, and have decided to build the Clutch Gaming future around the best parts from the remains of nV.
It's an unexciting move, but a safe one. Not only does it establish a strong foundation for a new franchise looking to make a statement in its first split, it includes one of the best native bot lanes in North America. With native carries at such a premium in North America, the investment into the Apollo/Hakuho duo is one that provides both short and long-term benefits for a new franchise.
The Mid Lane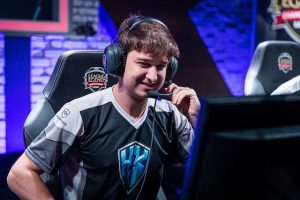 Fabian "Febiven" Diepstraten may be unfamiliar to NA LCS fans, but he's no stranger to viewers of international League of Legends competition. He's best known for his role during Fnatic's perfect 18-0 record during the 2015 Summer Split, which culminated in an EU LCS title and a World Championship semi-finals appearance. His star power has declined in the past year after his move to H2K, but his skill level has not. Even while learning to play with a new organization, he managed a 6.0 KDA during the 2017 Summer Split, good enough for first in the EU LCS.
And while Febiven has expressed his doubts about playing in NA in the past,  this roster may be the perfect landing spot for him. On H2k, he developed a strong synergy with "first blood king" Marcin "Jankos" Jankowski, which allowed Febiven the leads necessary to take over games. Now playing alongside the hyper-aggressive LirA (who was ranked #1 in first blood percentage during the 2017 Spring Split), Febiven should feel right at home.
The Top Lane
Of all the signings made by Clutch Gaming, the top-lane acquisition of Colin "Solo" Earnest is the one with the least level of safety. He's one of the many Challenger Series pick-ups that LCS teams have made this off-season in the hopes of developing young talent, choosing long-term upside over immediate impact. When competing against top-lane all-stars like TSM's Kevin "Hauntzer" Yarnell or Team Liquid's Jung "Impact" Eon-yeong, it's more likely that the "young" will be more obvious than the "talent." But that doesn't necessarily mean that Solo will simply falter during his first LCS split. While his former team, Gold Coin United, failed twice when attempting to qualify for the LCS through promotions, Solo showed flashes of brilliance against LCS-level opponents:
.@Midfenix gets first blood in the mid lane while @GCUSolo picks up a kill in a top lane 1v2! #NALCS pic.twitter.com/SX5A1Oxbvn

— lolesports (@lolesports) April 2, 2017
So while Solo will enter the LCS technically a rookie, he does bring a small amount of experience finding success against LCS-level competition. It's unlikely he'll win any MVP awards during his first split, but with the experienced roster surrounding him in the other four roles, Clutch Gaming can find success even if he performs forgettably.  If Solo can perform as good or better than Apollo/Lira/Hakuho's former teammate Shin "Seraph" Woo-yeong, then its reasonable to expect Clutch Gaming to reach similar heights as the 2017 Summer Playoff contender Team nV.
The Coaching
The role of a coach in the esports industry is still unclear. While the coach typically makes clear decisions regarding the "draft" phase during League of Legends champion select, their role in terms of team culture and dynamic differs from team to team, and Clutch Gaming's head coach David "Dlim" Lim is no exception to this. He began his coaching career as an assistant coach Team Liquid, who hoped his player-management skills and history of sports coaching would translate into the esports scene. The ability to act as a traditional coach when establishing the culture of Clutch Gaming's new roster makes sense on paper, but the disaster displayed by the Team Liquid docu-drama "Breaking Point" does raise questions about how useful this approach actually is a real-life esports setting. Keep a close eye on the teammate dynamic within the Clutch Gaming roster.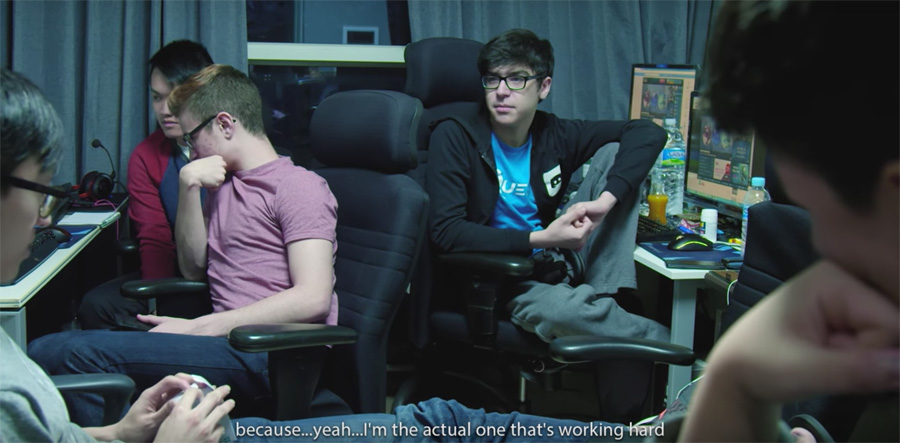 At first glance, the Clutch Gaming roster appears painfully unexciting. It's the skeleton of a middling NA LCS team, combined with an import from a middling EU LCS team, topped off with the top-laner from a Challenger Series team. But building a winning franchise is not about excitement, it's about strength – and the analysts at Clutch Gaming have built the roster with this sentiment in mind. It's a roster full of members that have exhibited clear consistency in the past along with the potential for upside in 2018. If any member of this roster can realize even a small portion of its upside, the consistency and high floors of the remaining roster can push Clutch Gaming to be a major playoff contender. Don't be surprised to see Clutch Gaming making a semi-finals appearance in the 2018 Spring Split.
Photos courtesy of Riot Games.