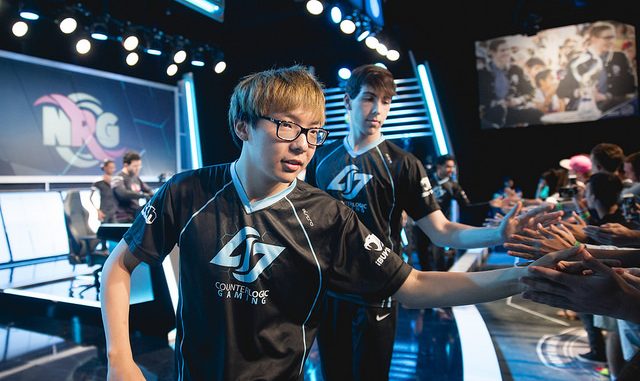 Esports Source will be doing a two-week series examining teams entering the 2018 NA LCS Spring Split. We'll be posting these previews regularly leading up to the start of the start of the split on Jan. 20th, so check back often to see what new faces you can expect to see on your favorite LCS team. You can find our other NA LCS 2018 Spring Previews here.
Counter Logic Gaming's LCS history is downright puzzling.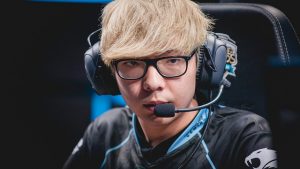 Once known as the best League of Legends team in the world, CLG was one game away from LCS relegation in 2014. Fast forward one year to 2015, and CLG would win its first NA LCS Championship.
The organization followed this success by releasing mid-laner Eugene "Pobelter" Park and team captain Yiliang "Doublelift" Peng in order to start Choi "HuHi" Jae-hyun and Trevor "Stixxay" Hayes – two players without a single professional LCS start between them. Which, of course, led to a repeat LCS championship the very next split. Reaching new heights with a finals appearance at the 2016 Mid-Season Invitational, expectations exploded for CLG. Armed with a young roster, a new culture, and a bright future, CLG would then revert to a middling NA team for both the 2017 Spring and Summer Splits.
Truly "Counter Logic."
But while the team's history defies reason, the CLG philosophy surrounding attitude and culture remains crystal clear: CLG values attitude over skill. The team often sacrifices short-term gains in exchange for team culture, even as recently as the last split, when Joshua "Dardoch" Hartnett was benched in the middle of one of CLG's best seasons to date. This attitude has been further enabled by the advent of franchising, which now allows CLG to build rosters without the risk of relegation. With two starting spots open in the midst of post-franchising "rostermania," what kind of roster has this philosophy produced? Surprisingly, an immediate championship contender.
The Jungle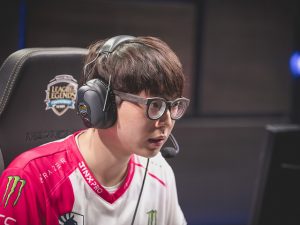 After a forgettable playoff performance by Dardoch's replacement, Omar "OmarGod" Amin, CLG has elected to return OmarGod to the Academy team and instead sign two-time MVP winner Kim "Reignover" Yeu-jin. Had this signing occurred one or two years ago, the CLG hype train would be running at full speed. However, after his 2017 Team Liquid signing left a trail of hype train casualties, there's been essentially zero fanfare following CLG's signing of arguably the most successful Korean LCS import to date. The TL Reignover era was so disappointing that it becomes difficult to become excited about Reignover without some explanation as to why he regressed in 2017.
How does one account for Reignover's poor year?
In the most League of Legends-esque way possible: blame the teammates.
During the 2017 Spring Split, both TL's AD Carry Chae "Piglet" Gwang-jin and Support Matt "Matt" Elento had the worst statistics of any bot-lane duo in the NA LCS and fared only slightly better in the Summer Split. TL mid-laner Greyson "Goldenglue" Gilmer performed so poorly as a starter that the team actually opted to move the struggling Piglet into the mid-lane (a role he has never played professionally) for even more disappointing results. Frankly, aside from the passable performance of Samson "Lourlo" Jackson, Team Liquid was the NA LCS equivalent of a dumpster fire in 2017 – and Reignover was too team-oriented to act as a one-man fire department.
In contrast, the 2018 CLG roster looks like the perfect environment for Reignover to excel. He joins a team that includes Stixxay, Darshan "Darshan" Upadhyaya, and Vincent "Biofrost" Wang, who were respectively ranked 1st, 1st, and 2nd in 2017 Summer Split KDA. Even the oft-criticized HuHi had a remarkable improvement last split, achieving his best season to date, and is an undeniable upgrade from the TL's 2017 mid-lane circus.
More importantly, Reignover is a player who plays the unselfish style that CLG's culture has tended to embody. His MVP awards were largely due to his enabling of former teammate Heo "Huni" Seung-hoon, and he has always favored supportive-type champions over aggressive, hard-carry champions. He himself believes the CLG playstyle aligns with his own. In a recent interview with Inven Global, Reignover states: "CLG was a team that I wanted to go to before even joining Team Liquid. CLG is a team that has the same approach to the game as me…the team plays intelligently and fits with my style."
With so many factors going Reignover's way, don't be surprised to see a return to MVP-style performances from one of the best junglers the West has ever seen.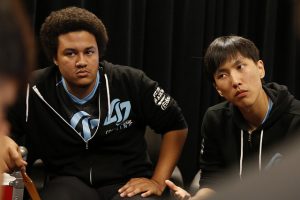 The Rush-Hour Leftovers
As post-franchising opened up a variety of opportunities for NA LCS players to explore in 2018, team captain Zaqueri "Aphromoo" Black has left his longtime home on CLG for a new home on 1st-year LCS franchise 100 Thieves. As a result, CLG has signed one of the most gifted supports in the NA LCS, Biofrost.
The pairing seems a bit awkward at first glance – both Biofrost and Stixxay's entire rookie careers have taken place following the veteran leadership of their respective lane partners Doublelift and Aphromoo. But Doublelift and Aphromoo were themselves once known as the "Rush Hour" duo – the most popular and well-known duo in LCS history. The aftermath of the Rush Hour break-up was the environment that Biofrost and Stixxay developed their careers in – and now they themselves have become lane partners.
If Biofrost and Stixxay played a passive role in their former bot-lane relationships, does it mean the lane will be lacking in vocal leadership? It's hard to say. In an interview on Thorin's "Narrative Wake" talk show, Stixxay remarked that "Biofrost can tell me exactly what I need to do, and he's always right." Reignover went even further to complement Biofrost's leadership in his Inven Global interview:
"Although all the players are really talented, I have to say Biofrost is the most memorable player. If you have a talented support player, your life as a jungler becomes so much easier. He does everything he needs to do. Biofrost does an excellent job at executing the calls made by the team. If you want him to do something, he is already doing it. Thanks to him, the game becomes a lot easier."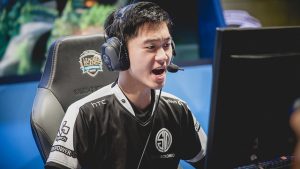 While Stixxay and Reignover note Biofrost's knowledge and ability to make calls, neither explicitly state that Biofrost is a vocal leader for the team. This becomes even more concerning in the context of an anecdote from Doublelift's recent Player's Tribune article. "I remember trying to talk to Biofrost before our first set, and he kept responding with these anxious one-word answers." It's hardly damning evidence, but considering none of Biofrost's TSM teammates have ever mentioned his outspokenness or shot-calling, the concern about his vocal leadership remains unanswered.
Still, Biofrost has repeatedly displayed some of the best mechanical and statistical performances in the NA LCS since his LCS debut, and in his three splits as an LCS pro, has earned three LCS championships. His floor, like most of CLG, is exceptionally high, making it hard to bet against him in Spring of 2018.
Overall, while fans and analysts are clamoring over the high-flying rosters of Team Liquid or Team SoloMid, CLG's impressive roster has seemingly flown under the radar during the 2018 off-season. But looking at this roster from top-to-bottom, it is difficult to find a true weakness. If Reignover or Biofrost can fill the leadership void left by former captain Aphromoo, the faithful shall be rewarded once more with another LCS Championship.
All photos provided courtesy of Riot Games.