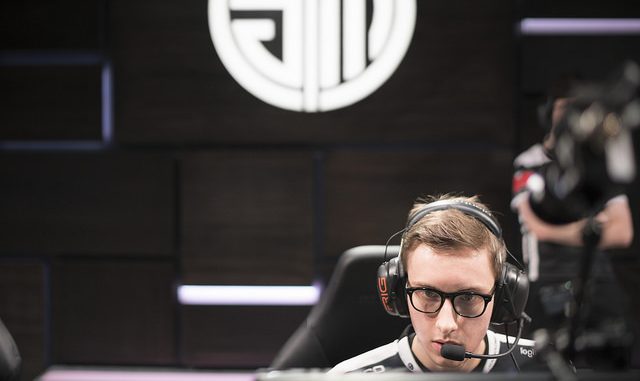 Esports Source will be doing a two-week series examining teams entering the 2018 NA LCS Spring Split. We'll be discussing the changes in both roster and coaching in an attempt to prepare viewers for the vastly different landscape that franchising has brought to the NA LCS. We'll be posting these previews regularly leading up to the start of the start of the split on Jan. 20th, so check back often to see what new faces you can expect to see on your favorite LCS team. You can find our other NA LCS 2018 Spring Previews here.
When examining the shiny new rosters entering the 2018 North American League Championship Series, it only makes sense to begin with Team SoloMid. TSM is the reigning NA LCS champion, has appeared in every NA LCS final, and is coming off an NA LCS Championship three-peat. However, despite the team's multitude of domestic successes, TSM owner Andy "Reginald" Dinh had arguably the most impactful and controversial roster changes of any team worldwide. Coaches, star players, and developing rookies were all on the chopping block after yet another disappointing international performance at the 2017 World Championship, leaving this iteration of TSM the most unfamiliar to date.
The Bottom Lane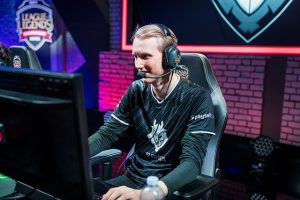 It's not often that an organization releases one of the most popular veterans in the league, nor is it common to cut an investment on young, quickly-developing rookies, but that's exactly what TSM did when the organization opted to release Yiliang "Doublelift" Peng and Vincent "Biofrost" Wang in favor of the European phenoms Jasper "Zven" Svenningsen and Alfonso "Mithy" Aguierre Rodriguez.
While fans were understandably upset to see two of their favorite roster members gone, the quality of their successors makes it difficult to criticize the change. Zven and Mithy were the most consistently high-performing bottom lane duo in either LCS last year, and that consistency held even as they faced two of the top four Worlds finalists in their 2017 Worlds group stage.
Doublelift and Biofrost were a liability at both the 2016 and 2017 World Championships, repeatedly losing lane and often leaving mid-laner Soren "Bjergsen" Bjerg stuck picking up the slack. By acquiring the bot-lane anchor of Zven and Mithy, TSM is sacrificing near-guaranteed domestic success for the slightest increase in the possibility of 2018 Worlds success.
Synergy issues are a likely obstacle in the upcoming Spring Split, but this decision's outcome will be judged based on international results, not domestic ones.
The Jungle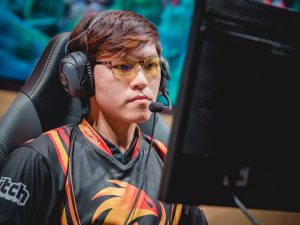 Former TSM jungler Dennis "Svenskeren" Johnsen was a fan punching bag at both the 2016 and 2017 World Championships. Once known for aggressive and reckless play, his impact and contributions seem to have diminished during his years on TSM. Analysts and fans alike have speculated that TSM has a deeply-rooted organizational flaw that drove junglers like Svenskeren, Lucas "Santorin" Larsen, and Maurice "Amazing" Stuckenschneider to limit their proactivity and instead play a passive style. While this analysis is far from fully-developed, TSM did seem to be in need of aggressive jungle play at the 2017 World Championship, and Svenskeren was unable to provide it.
Enter the 2017 NA Rookie of the Year Mike "MikeYeung" Yeung. Phoenix1 released MikeYeung after being denied franchising into the NA LCS, and Team SoloMid was quick to sign him. While NA has a reputation for developing strong domestic junglers, no rookie single-handedly impacted games on the level that MikeYeung did in 2017. He was far and away the best jungler in the NA/EU 2017 Rift Rivals tournament, and earned his MVP award in an international tournament only two weeks after his professional debut – and he did it in the face of repeat target bans over the course of the tournament. Yeung has consistently shown a level of both versatility and execution unmatched by other NA LCS junglers, and at only 18 years old, has room to grow. If there is any NA jungler who can fix TSM's long-term playmaking woes, it's probably MikeYeung.
The Coaches
After TSM's failure to exit the group stage at the 2017 World Championship, NA fans were highly critical of head coach Parth "Parth" Naidu. Specifically, fans were upset with Parth's draft selections, questioning why the team failed to adapt to the emerging strengths of champions like Janna and Caitlyn over the course of the group stage.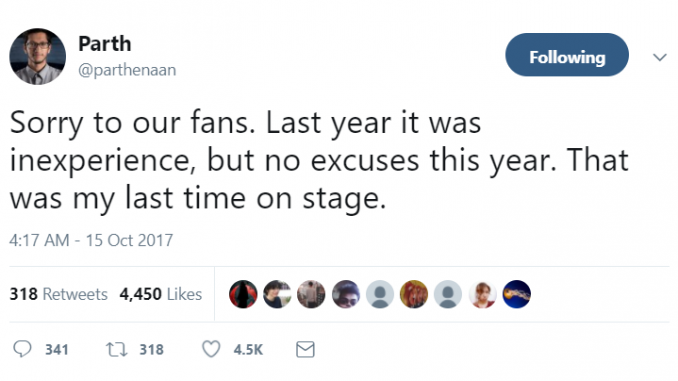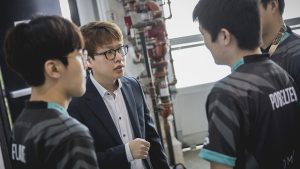 Parth has been moved to a General Manager position for the TSM organization, and TSM again went for the clearest answer by hiring Kim "SSONG" Sang-soo, winner of the 2017 NA LCS Summer Coach of the Split. SSONG was showered with praise in 2017 after turning a then-7th place Immortals squad into an NA LCS finalist, making him the obvious choice for TSM after Immortals was denied entry as a franchise into the NA LCS. It is questionable whether a Korean head coach can work a Korean-less roster in the LCS, but the fact remains SSONG was able to create an incredible level of synergy within an Immortals roster full of imports playing together for the first time. TSM fans can only hope he can repeat that performance with EU imports as well.
In addition to the hiring of head coach SSONG, fan-favorite and former TSM support Ham "Lustboy" Jang-sik has joined as a strategic and positional coach to the TSM roster. While Lustboy has worked with the TSM in short stints in the past, this is the first time he will be coaching the team in a long-term capacity. Fans will be happy to see Lustboy under the TSM banner once more, but the impact of this signing is still unclear. Lustboy's previous positional work with Biofrost prior to the 2016 and 2017 World Championship seemed to produce little in terms of Biofrost's performance, so it remains to be seen what can be done in 2018 with a long-term approach.
Overall, it becomes hard to predict anything less than a top-2 finish from a North American team with Bjergsen on the roster. Team cohesiveness and synergy will likely struggle early on, but fans can likely rest easy knowing that veteran coaching from SSONG will ease some of the early growing pains, and that most NA LCS teams will be dealing with their own teamwork issues. But TSM's failing has always been international success – and it will take more than a Spring Split to see if they have acquired the people required to overcome that obstacle.
Photos courtesy of Riot Games.