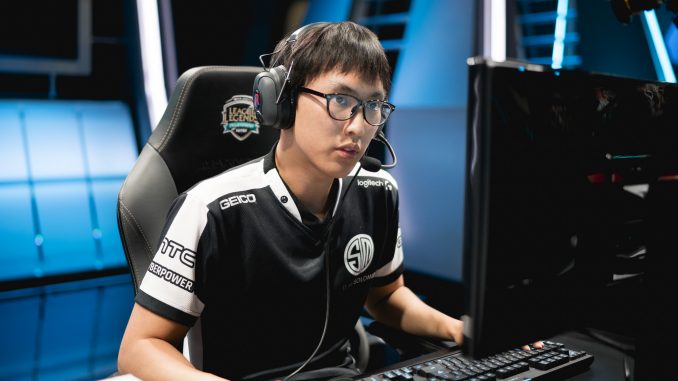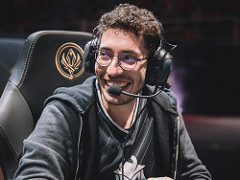 Sources say League of Legends superstar Yiliang "Doublelift" Peng has left Team SoloMid to join Team Liquid according to a report by The Score eSports. These rumors are consistent with a recent report from Jarek "DeKay" Lewis stating TSM will acquire G2 Esports' former bot-lane duo Jesper "Zven" Svenningsen and Alfonso "Mithy" Aguierre Rodriguez for their starting roster in the 2018 season.
For their parts, Team Liquid, TSM nor Doublelift have publicly confirmed the move has gone through or is even in the works. However, Doublelift did have this to say on Twitter:

If the rumors are true, this marks the end of the tumultuous TSM Doublelift era. The team has had mixed results since acquiring Doublelift from Counter Logic Gaming in 2016, reaching incredible heights in the NA LCS but hitting disappointing bottoms during international competition. The move to Team Liquid is unsurprising, as Doublelift had a short stint on the TL roster during the end of the 2017 Spring Split after being signed during his short break from professional League of Legends play. Both he and the other TL members reported positive experiences working together, so a return to TL makes sense for both parties.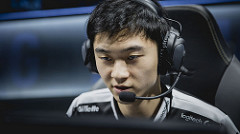 It remains to be seen if TSM plans will retain Doublelift's former lane partner Vincent "Biofrost" Wang. While veteran support Mithy would be more likely to start for TSM in the upcoming Spring Split, Biofrost's young age and quick improvement mean he is a valuable investment for the future of the TSM organization. But there are a large number of playerless franchising entering the LCS this year, so Biofrost would find little trouble finding a starting position with another org if he and TSM were to part ways. Time will tell if his time with TSM is coming to an end.
The prospective TL roster already contained enough contracts to field two starting teams in the 2017 Summer Split, but they've moved quickly after their franchise application was approved to sign more star players. They've already been reported to have signed Jake "Xmithie" Puchero, Andy "AnDa" Hoang, Eugene "Pobelter" Park, Li "Cody Sun" Yu Sun, and Jung "Impact" Eon-yeong without releasing any of their current players from their contracts. It's unclear whether they plan on retaining or selling these contracts to the NA LCS's new organizations, but either way, Team Liquid is clearly looking to make a splash in the 2018 NA LCS Spring Split.
Photos Courtesy of Riot Games.