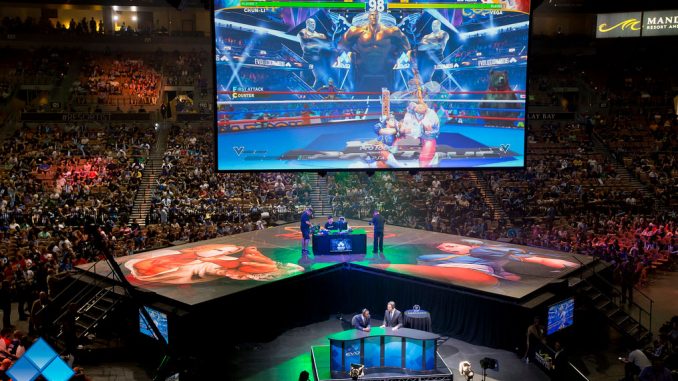 The world's biggest fighting gaming tournament is underway right now in Las Vegas: Evo 2017.  Some of the best of the best from the FGC (fighting game community) have come together at the Mandalay Bay hotel and casino for a massive nine tournaments as part of the main event.  Street Fighter 5, Tekken 7, Guilty Gear Xrd Rev 2, Injustice 2, Super Smash Bros. Melee, Super Smash Bros. for Wii U, BlazBlue: Central Fiction, The King of Fighters 14, and Ultimate Marvel vs. Capcom 3 are all on the schedule for this year.
At fighting game events, the spectators are likely to be competitors too – thus the reason why you'll see many fans carrying around their joysticks and controllers (hopefully) all weekend long.  Like last year, Street Fighter V continues to be the biggest draw at the event, with its signups exceeding 2,600 players. The game has been the "face" of the FGC for a while now, as ELEAGUE held an Invitational for some of its brightest stars earlier this year, and ESPN will be turning its cameras toward the esport for the Street Fighter V finals on Sunday, July 16th (airing on ESPN2 and the ESPN app).
Another game that has enjoyed long popularity (despite little developer support) is Super Smash Bros. Wii U, and the ESPN cameras will also catch the finals on Sunday, but those will be aired on Disney XD, as part of their new gaming initiative called "DXP".  The bracket for this event is absolutely packed with big names from the scene, and it's sure to be an exciting event for an esport that has endured largely on the back of fan and community support.

Schedule and Streams
Evo 2016 begins July 14th at 1pm EST and continues until play for the day is finished.  The players will return at 1pm EST on Saturday, and then the finals start at 10:45am EST on Sunday.
There are a lot of games to keep track of – and a lot of streams to watch .  Our friends at Shoryuken.com have put together a handy scheduling infographic for the event: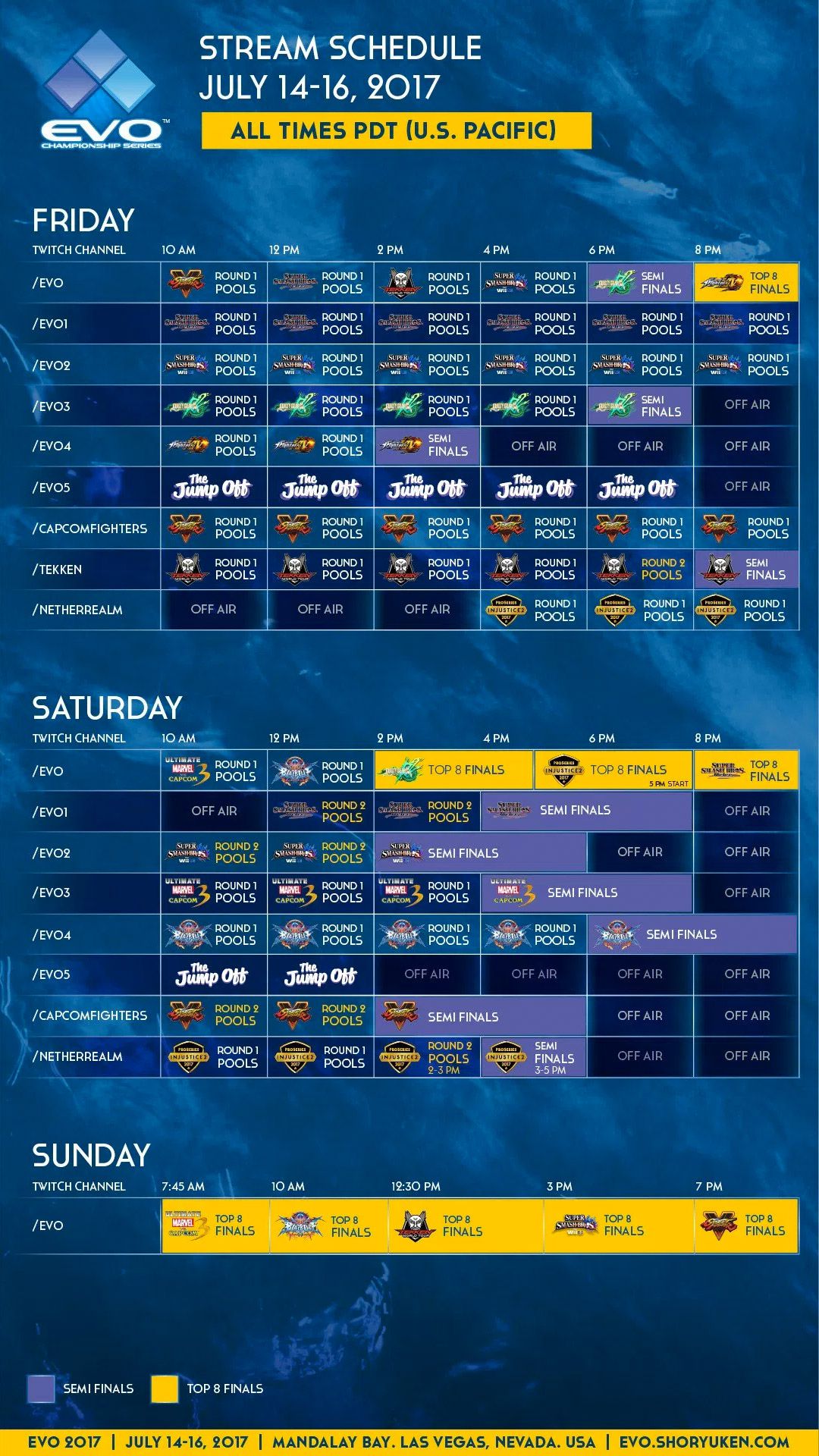 Brackets and other event scheduling at Smash.gg.
FGC newcomer?  Learn how to watch Street Fighter V and most other fighting games with our handy
Watching Guide.