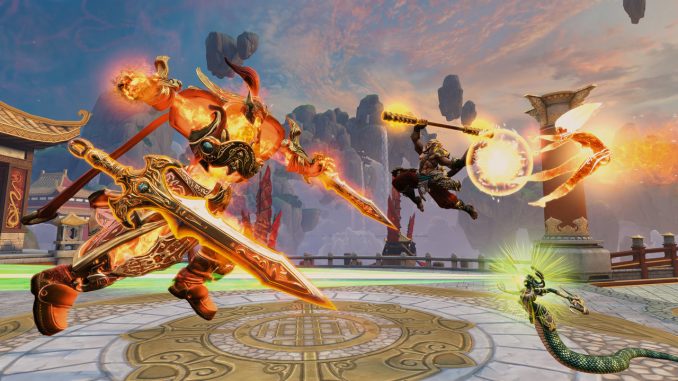 This week the top SMITE PC and Console players from around the world are competing in the Summer Split Finals at DreamHack Valencia in Spain.  In the midst of the competitive fanfare, game maker Hi-Rez Studios also dropped a major announcement about their flagship title: big changes are coming to SMITE with Project Olympus.
"We've taken several key changes to gameplay, user interface, and overall progression and combined them into one massive overhaul that we are calling Project Olympus. Project Olympus is full of big changes that SMITE fans have wanted for a long time, and we are excited to deliver on these requests as we taken on SMITE to a whole new level."-Chris Larson, Executive Producer of SMITE
The first phase of Project Olympus will roll out over the next three patches.  In the future, players should expect to see the following:
A 64 bit client and support for high resolution textures.
HUD improvements for Console SMITE, along with controller configurations and match history.
An in-game knowledge bank of tutorial videos for new and old players to improve their skills.
Prestige Levels so players can move beyond the current Level 30 cap.
SMITE's developers go into more detail concerning the massive changes to the game in a video:
For detailed patch notes and progress, keep an eye on the Project Olympus website.
Are you an avid SMITE player?  We want to hear from you about the proposed changes and what other changes you'd like to see for competitive SMITE.  Drop us a line via our contact form!