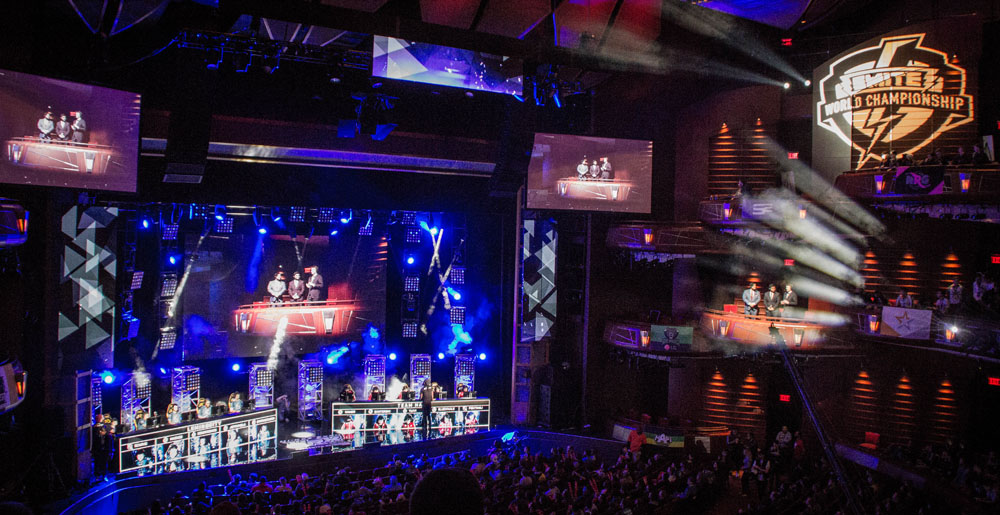 Season 4 of the SMITE Pro League is underway worldwide, and there are some new faces and some new combinations of veteran players competing during the Spring Split.  Following the conclusion of the 2017 SMITE World Championships, a number of teams either dissolved completely or made significant personnel changes.
SMITE Season 4 Spring Rosterpocalypse
To play in Season 4, new teams had to progress through the Online Open Bracket Qualifiers in late January, and then fight for a spot during the Season 4 Relegations.  The bottom three Fall Split teams in North America and Europe were forced to defend their spots from new teams competing to play in the Pro League ahead of the upcoming Spring Split.
On February 11th, the European teams duked it out in online relegations, with CycloneGG, Novus Orsa, and Elevate all making it into the Season 4 Pro League.  New team Novus Orsa is made up of players from the old team Dignitas, which dismissed its players last Season, and picked up another batch of players for Season 4.
On the North American side, "In Memory of Gabe" is the new team on block, and they qualified for Season 4 with a roster full of well known players: Whalrus, Hurriwind, Eonic, Snoopy, and Cynosure.  Noble returns for the next season, as well as the surprise omission from SWC, Enemy.  PaindeViande is back on the squad with a vengeance, and is taking MrMakey, Varizial, Khaos, and PandaCat along for the ride.
European S4 Spring Teams
NRG Esports
Obey Alliance
Valance Squadron
Sanguine Esports
Team Dignitas
CycloneGG
Novus Orsa
Elevate
North American S4 Spring Teams
Team Eager
SoaR Gaming
FlashPointGG
Luminosity Gaming
Team Allegiance
In Memory of Gabe
Enemy
Noble Esports
The Spring Split officially begins on Saturday, February 18th.  Watch the stream starting at 1pm EST on Twitch.