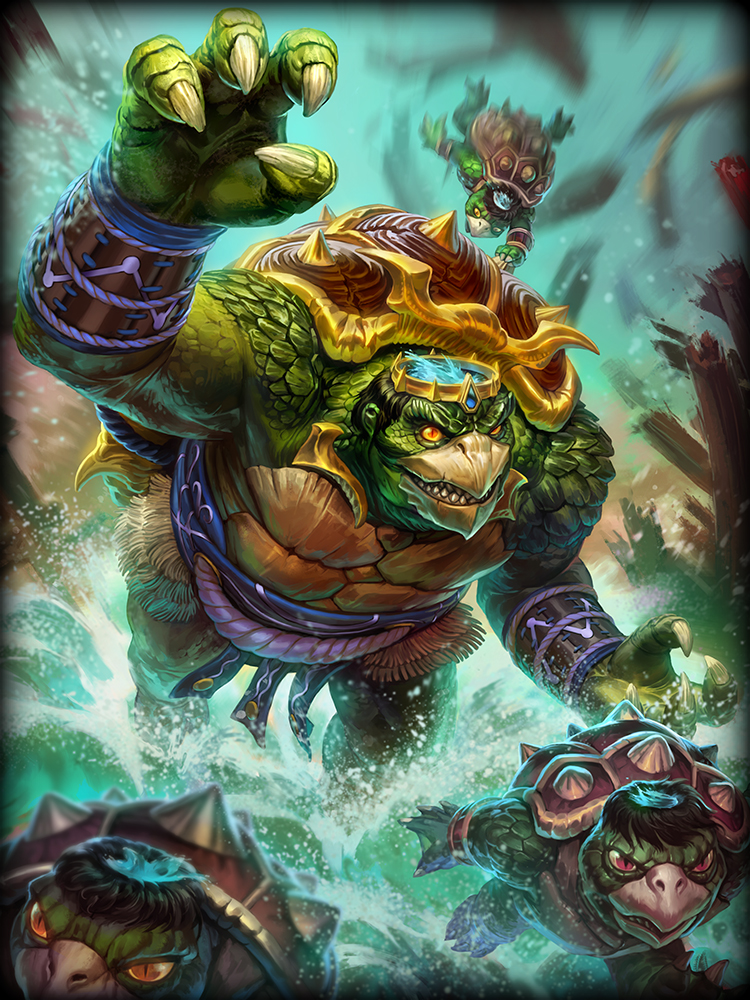 SMITE, the 3rd person MOBA with a significant esports community has revealed the newest playable god to join it's already robust in-game pantheon.  SMITE is based on mythology from a number of ancient cultures, including Japan, the home of Kuzenbo, the King of the Kappa.
Kuzenbo is a fierce turtle-man, so it's fitting that he's a bit slow but also a powerful member of the Guardian class.  The King Kappa can toss a minion at an opponent to attack, or push through waves of minions to clear lanes.  Kuzenbo's ultimate is called "Watery Grave", and it is a high damage AOE spell that not only hits opponents but also pushes them away from Kuzenbo and any other friendly players, thus clearing danger and dealing damage at the same time.
Not up on SMITE terminology?  Check out our SMITE Viewing and Class Guide
Want to try Kuzenbo for yourself?  The good people at Hi-Rez Studios, the makers of SMITE, have sent over a few codes for our readers.
Enter to win a code for Kuzenbo and his Yokozuna skin:
Click here to also enter our February giveaway for some gear from our friends at FNATIC!