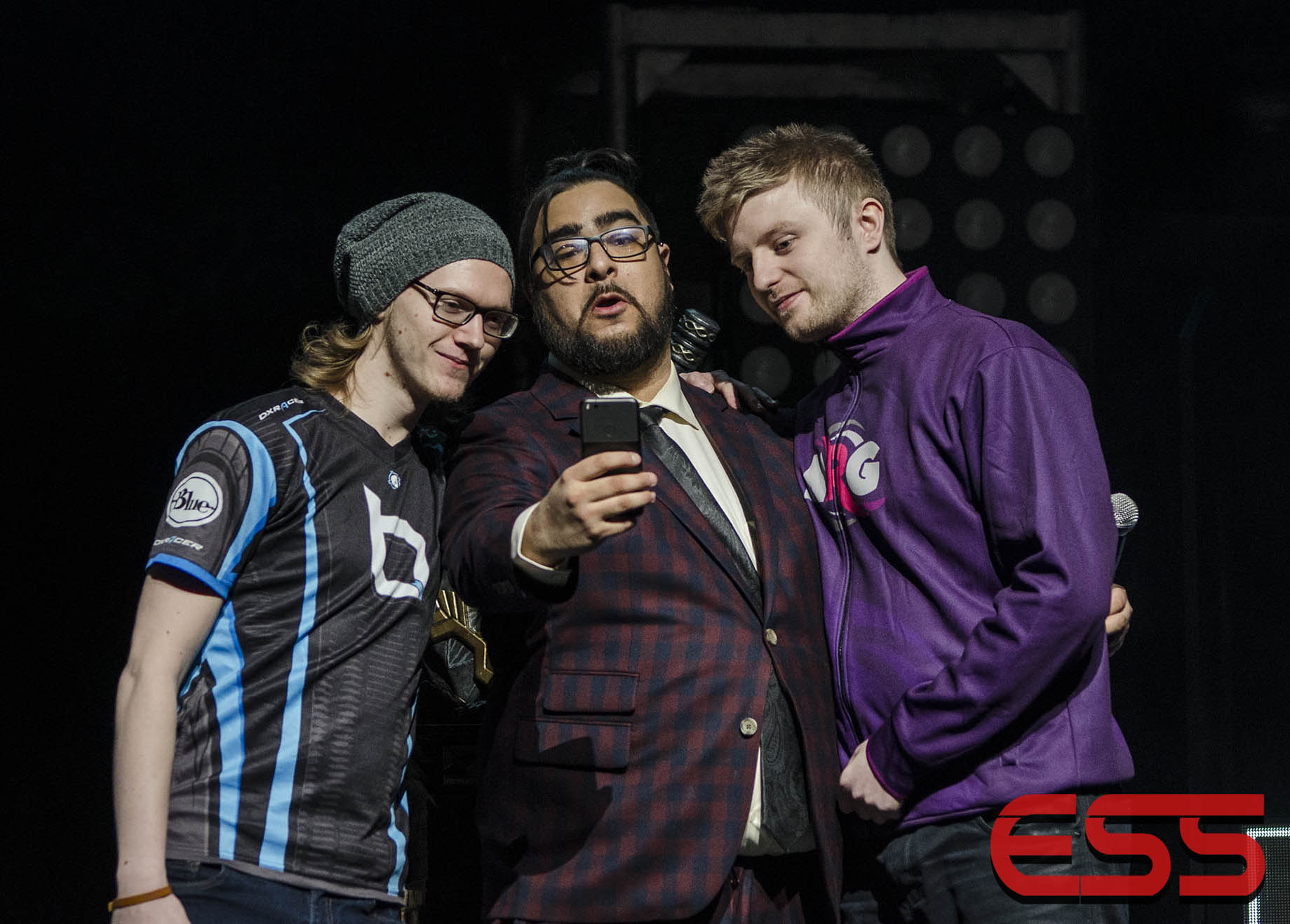 It's that time of year: the air is crisp, the days are shorter, and your favorite SMITE rosters are dropping star players left and right.  It's time for a good old fashioned Rosterpocalypse (read our coverage of the 2016 S3 Rosterpocalypse).
Previous instances of pro players either being kicked from teams or defecting to another side have resulted in the curious jumble that was Team Allegiance's 2017 SMITE World Championship team, PainDeViande starting fresh with totally new players two times in a row, and when the 2015 World Champions COG Prime went to C9, failed to make it to the Grand Finals at SWC in 2016, and finally split up.
Will there be any breakups of that magnitude this time around?
Timeline (IN PROGRESS):
November 20th, 2016
Team EnVyUs (NA) disbands – Skeeledon, KikiSoCheeky, Tmoney313, Cabom, Neirumah all free agents
December 10th, 2016
Sanguine (EU) disbands –  Nika, TheDarkDodo, Cherryo, Murrdurr all free agents
January 11th, 2017
Cringe Crew (EU) disbands – ShaggyShenk retires, Repikas, Kero, EmilZy, Deathiance all free agents, Zyrhoes is NRG's coach
January 14th, 2017
Qvofred and TrixTank announce their departure from Bipolar Method (EU)
January 14th, 2017
WorldEdit (EU) retires (Elevate)
January 14th, 2017
PANDALIKE (now called Frezzyy) dropped, and Variety leaves (unclear whether it was his decision or the team's) SWC runner's up Obey Alliance
January 14th, 2017
Xenotronics dropped from Luminosity Gaming
January 14th, 2017 
MLCSt3alth dropped from Allegiance
January 15th, 2017
Maruader (NA) retires (played for Enemy)
January 15th, 2017
Variety announces his new team for Season 4- it includes two from the old Bipolar Method, and NRG's coach, Zyrhoes.

Not a roster move, but a bit of advice about being a better teammate/friend from veteran player Khaos (NA, Enemy) during these times of roster turmoil (read the full version here):

January 16th, 2017
Former ALG mid MLCSt3alth announces his hiatus for Season 4, citing a desire to work on interpersonal relationships with future teammates.

January 18th, 2017
Vetium, Benj1, Homiefe leave FlashpointGG and announce they are joining a new, unnamed team.
January 19th, 2017
Baskin, Metyankey, Snoopy, Eonic leave SoaR Gaming.  They join Whalrus (formerly of Noble) and Hurriwind (formerly of FlashpointGG) to form "In Memory of Gabe" for preseason tournaments.
January 20th, 2017
Roster NeilM is announced by Venunu:
Solo: Kikisocheeky
Jungle: Skeeledon
Mid: Venunu
ADC: DaytoRemember
Support: Neirumah
January 22nd, 2017
PaindeViande announces he will be coaching for Enemy this season.
January 31st, 2017
Team Dignitas drops their SMITE roster, Suntouch stays with the org as a streamer.  Dignitas states they are not leaving the SMITE scene.
February 1st, 2017
Lawbster announces his new team (no name yet):
Solo: Xaliea
Jungle: Cherryo
Mid: Lawbster
ADC: Funballer
Support: BigManTingz
February 2nd, 2017
SWC runner's up Obey Alliance announces their new lineup: Ataraxia, EmilZy, maniaKK, PrettyPriMe, Twig, with coach Hayzer
February 2nd, 2017
SoaR Gaming announces their new roster: Jigz, Vetium, andinster, Homiefe, Benji
February 3rd, 2017 
Luminosity announces the new addition to their first team: Baskin rejoins Jeff and Barra to try to bring back their championship winning ways.  Allied also makes a triumphant return to competitive SMITE as the 6th man sub for the team.
February 4th, 2017
Sanguine announces their new roster: Nika, TheDarkDodo, MrSt3fan, deathpainter, mikethemagikarp
February 5th, 2017
Flash Point announces their full SMITE roster: Aquarius, Incon, Mirage, Xenotronics, ShadowQ