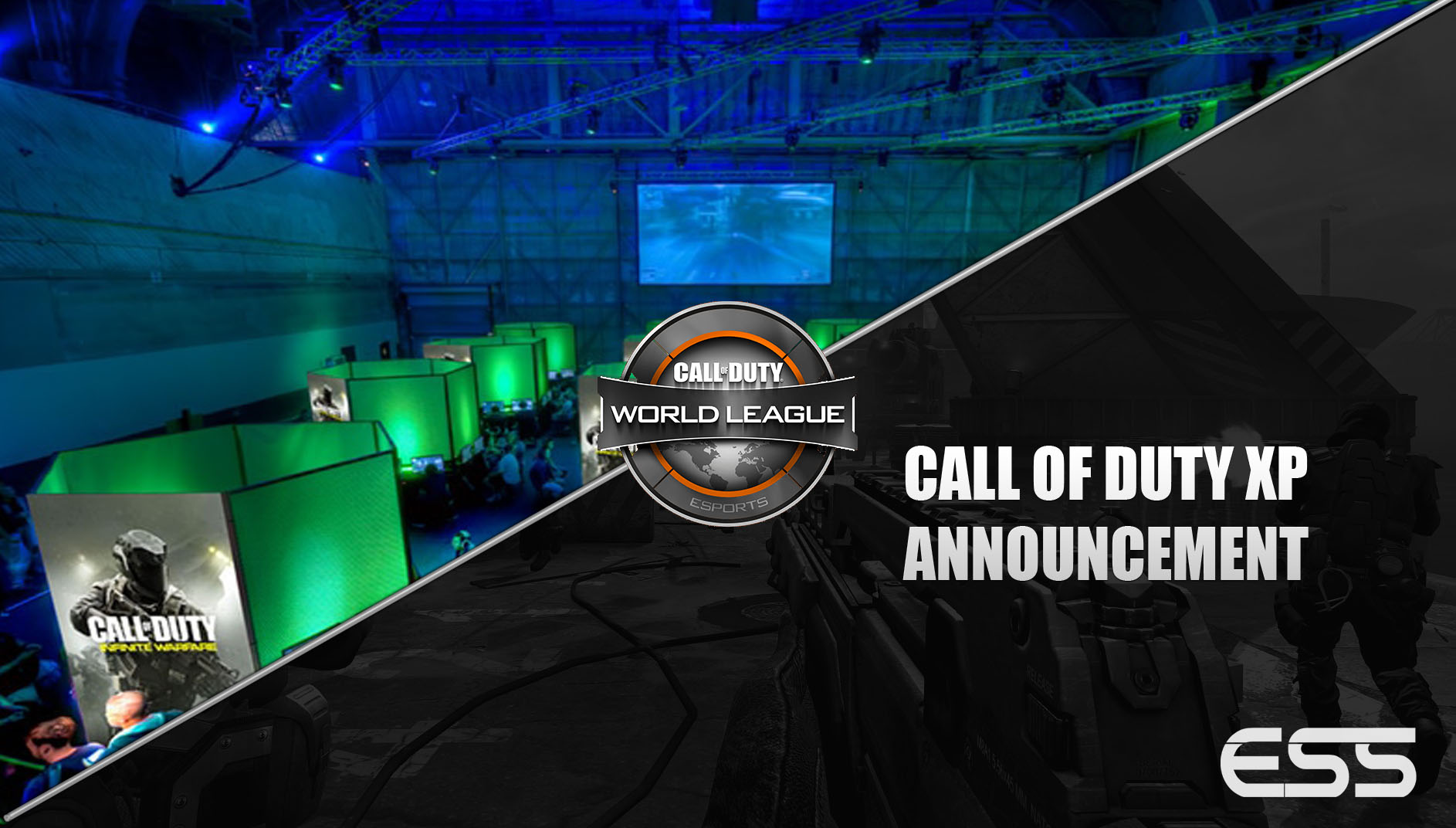 Talk about a blast from the past- this week Activision announced Call of Duty XP is back after a long hiatus.  The event will be at the Forum in Ingelwood, California from September 2nd-4th, 2016.
The event will feature the culmination of Call of Duty World League 2016 with the World League Championship being played at the event.  The prize pool for the tournament is a massive $2 million.  32 teams from around the world will compete at the event, which is sure to draw some serious crowds.
CoD XP isn't your typical tournament- the "XP" is for "experience" which is what the fans will be getting at the event.  The last CoD XP was in 2011, also hosted by Activision, and it was a convention-type of atmosphere, where fans could experience a number of Call of Duty related attractions.  The 2016 event will reportedly feature live paintball in a Nuketown setup, live music, and also a chance for fans to try out some new technology with Playstation VR.
Another big attraction for fans: playing the new Call of Duty: Infinite Warfare multiplayer game mode before it comes out!  Stations will be set up for fans to play IW, IW:Zombies, and CoD4 Remastered. Four new Call of Duty: Black Ops III maps will also debut at the event, and fans in attendance will be able to try them out.
Tickets are available through Ticketmaster, and run from $49 to $199.
The announcement brought out some of the veterans of the scene to celebrate:
@hastr0 5 years ago, I hosted the first COD XP and the first $1M Tournament. It is still the most energized I've ever been by a crowd.

— Mike Rufail (@hastr0) June 8, 2016
#TBT Call of Duty XP 2011

Who will hold up the check this year? #CODChamps #CODXP2016 https://t.co/OirtAPpxJd pic.twitter.com/TVNRjuEprD

— Call of Duty eSports (@CODWorldLeague) June 9, 2016
So they announced CoD XP 2016, huh? ?

Guys, we need to get the band back together. @JoeDeLuca @OpTic_BigTymeR

— Nadeshot (@Nadeshot) June 8, 2016