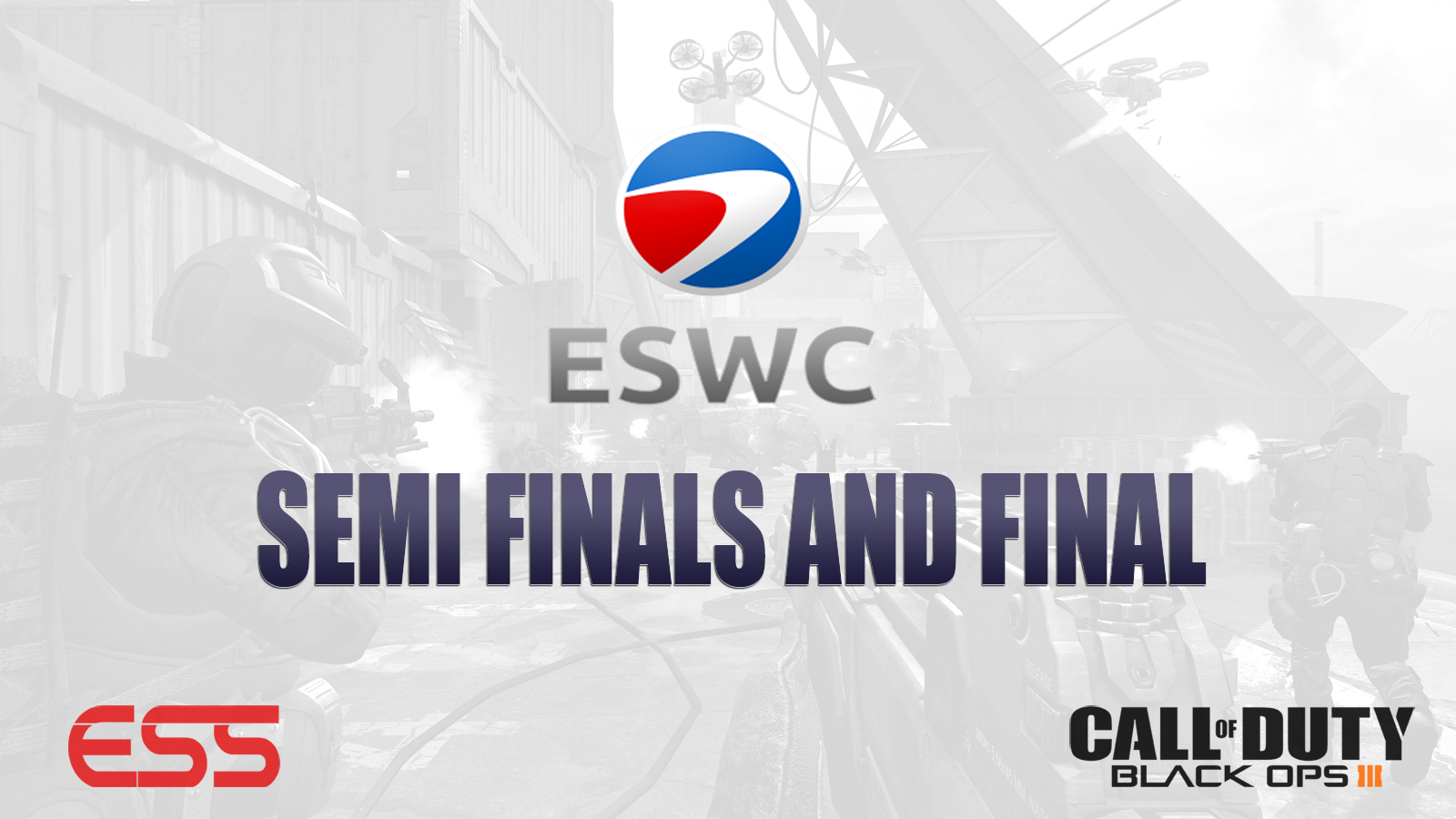 The ESWC Call of Duty: Black Ops III tournament will be played from May 6th-9th at the Zénith of Paris.  Top teams from Europe and North America will fight for a $50,000 prize pool and their share of Call of Duty World League Challenge Points.
Tournament Info, Streams and Schedule
Day Two Recap
The big stories from the second day of play and the final group stage/quarterfinal matches were a) saying goodbye to the last of the French teams in the competition, b) bidding adieu to a struggling FaZe squad, c) connectivity issues again.  We won't linger long on the final point- only to say that it appears to be an issue that can only be remedied by Sony.  If it's not sorted out in a month's time, we will see the same issues at MLG's first event back on the CoD scene in Anaheim, and players and fans alike can't wish for that to happen.
As for the actual game play, the EU teams really made the NA teams work for their wins this year.  In past years, the invited NA teams would simply brush aside their EU counterparts with a sure path to Championship Sunday, but this year the matches were close- with Millenium handing OpTic a loss on Day One, and FaZe Clan leaving Paris a bit earlier than expected after falling to Splyce in a 3-0 match that was not close.   European teams have a slower way of playing, and that clashes with the crashing, smashing, slayfest that teams like OpTic provide.  It's clear the EU sides have NA's number- will that mean they can take this tournament?
Rise Nation would say no.  The team has looked the strongest of the NA squads as they cruised to what appeared to be a very straightforward win over a good Exertus Esports team to reach the semi-finals.
Today, said Semi-Final matches will begin, and by the end of the night, an ESWC Champion will be crowned.  Can OpTic win back to back titles?  They have to get through a very confident and very good Millenium side first.
Semi-Final Scores
Millenium 0 – 3 OpTic Gaming
Rise Nation 2 – 3 Splyce
3rd Place Match
Rise Nation 3 – 2 Millenium
Grand Final 
OpTic Gaming 3 – 0 Splyce
Streams