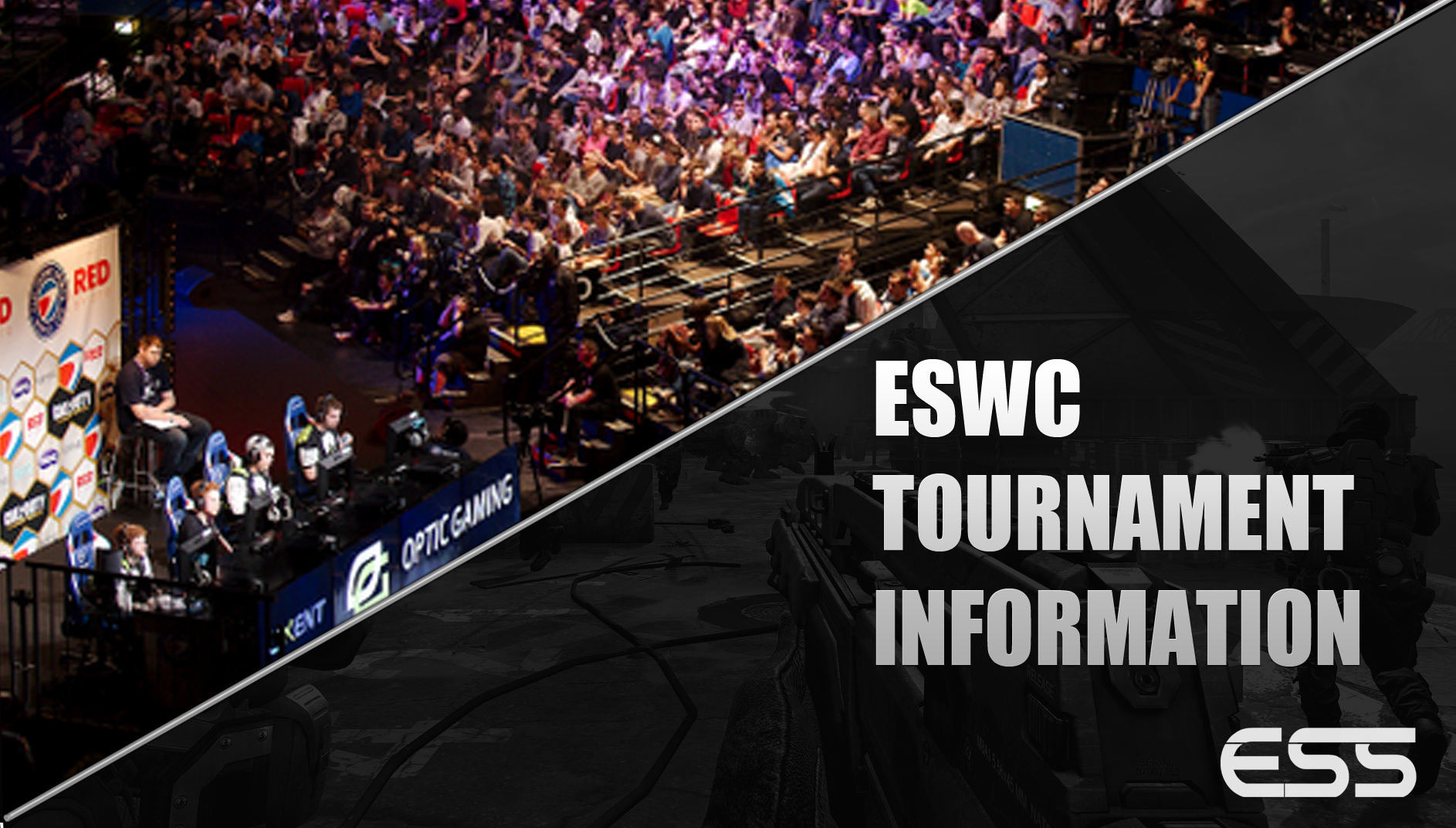 The ESWC (Electronic Sports World Cup/ Esports World Convention) returns to the Zénith of Paris this weekend for a Call of Duty: Black Ops III tournament.  The location is known for some of the loudest fans in the Call of Duty community, which should make for exciting streams for those watching at home.  Some of the top teams from Europe and North America will fight for a $50,000 prize pool and their share of Call of Duty World League Challenge Points.  The event is part of the CWL Challenge Division, and the aforementioned points will help non-league teams and players qualify for the Call of Duty Championship in the fall.
Format
The tournament is divided into a Group Stage and a Knockout Stage.  The Group Stage consists of 16 teams divided into four brackets.  The top two teams from each bracket will go on to the single elimination Knockout Stage.
The four teams eliminated in the quarterfinal round will also play an additional match to determine the 5th-8th placings which are cash prize winning placements.  All matches are best-of-five map format.
Groups
| Group A | Group B | Group C | Group D |
| --- | --- | --- | --- |
| OpTic Gaming | Team Infused | Rise Nation | FaZe Clan |
| Supremacy | WySix Team | Killerfish eSport | Pulse Gaming |
| Millenium | HyperGames | Splyce | Epsilon eSports |
| Giants Gaming | Team Vitality | Team LDLC | Exertus eSports |
Schedule
Friday
| Mainstage | CEST | PDT |
| --- | --- | --- |
| Millenium vs Giants Gaming | 02:15pm | 05:15am |
| Hypergames vs Vitality | 03:45pm | 06:45am |
| Rise Nation vs Killerfish | 05:15pm | 08:15am |
| Winners of first round of group A or B | 07:00pm | 10:00am |
| Winners of first round of group C or D | 08:30pm | 11:30am |
| Gaming zone | CEST | PDT |
| --- | --- | --- |
| Optic Gaming vs Supremacy | 02:15pm | 05:15am |
| Team Infused vs WySix Team | 02:15pm | 05:15am |
| Splyce vs Team LDLC | 03:45pm | 06:45am |
| Exertus vs Epsilon | 03:45pm | 06:45am |
| FaZe vs Pulse Gaming | 05:15pm | 08:45am |
| Winners of first round of group A or B | 07:00pm | 10:00am |
| Winners of first round of group C or D | 08:30pm | 11:30am |
Saturday
| – | CEST | PDT |
| --- | --- | --- |
| Match between the losers in the first round of group A and B | 10:15am | 01:15am |
| Match between the losers in the first round of group C and D | 11:45am | 02:45am |
| Match for the 2nd place of the group A and B | 02:00pm | 05:00am |
| Match for the 2nd place of the group C and D | 03:30pm | 06:30am |
| Quater final #1 | 05:00pm | 08:00am |
| Quater final #2 & #3 | 07:00pm | 10:00am |
| Quater final #4 | 08:30pm | 11:30am |
Sunday
| Mainstage | CEST | PDT |
| --- | --- | --- |
| Semi final #1 | 10:15am | 01:15am |
| Semi final #2 | 11h45am | 02:45am |
| Match for the 3rd/4nd | 02:30pm | 05:30am |
| Grand Final | 04:30pm | 07:30am |
Streams