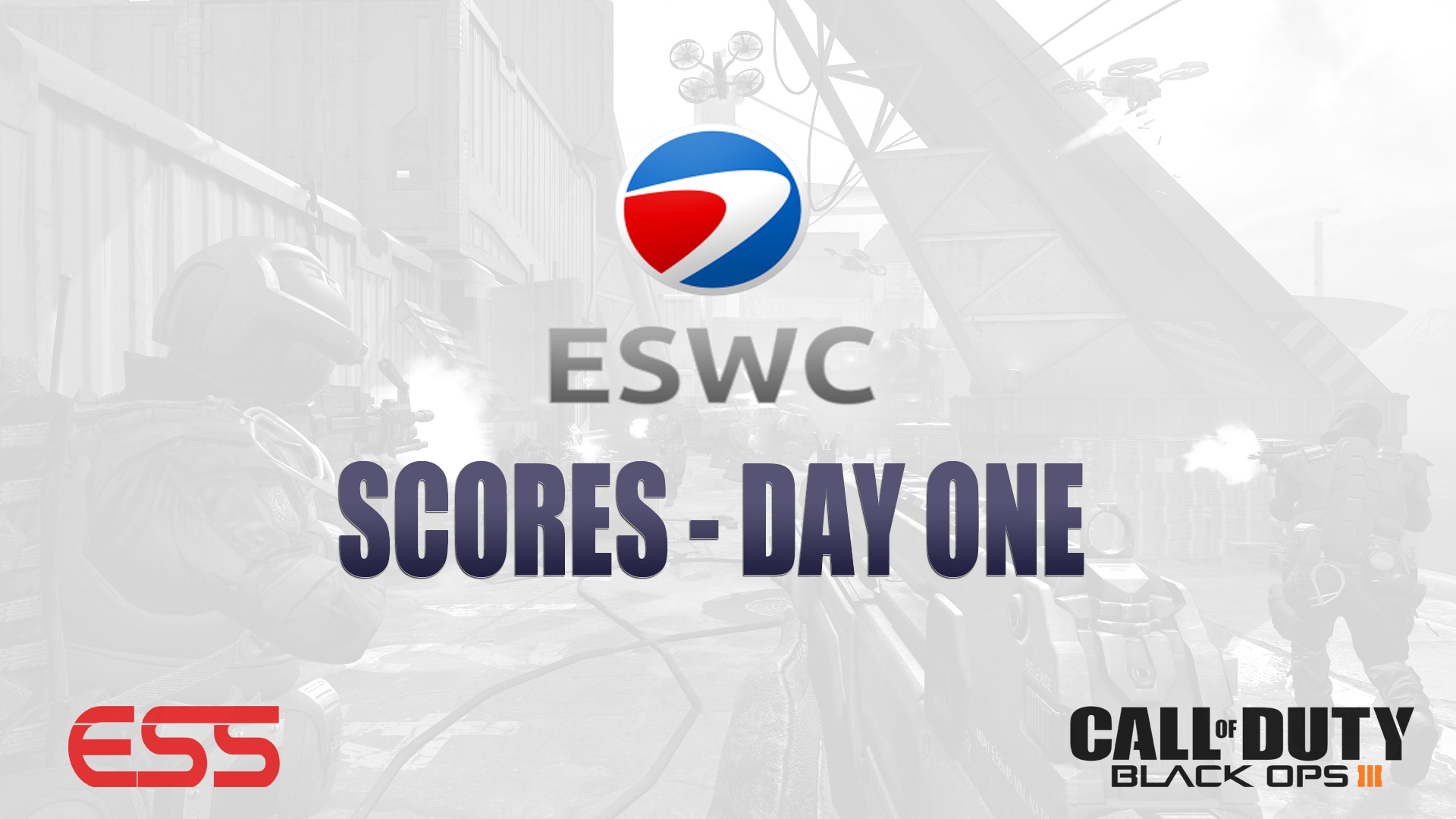 The ESWC Call of Duty: Black Ops III tournament will be played from May 6th-9th at the Zénith of Paris.  Top teams from Europe and North America will fight for a $50,000 prize pool and their share of Call of Duty World League Challenge Points.
Tournament Info, Streams and Schedule
DAY 1 SCORES
Remember the massive delays that plagued UMG South Carolina a few months ago?  They're back, and it's due to the same problem: PS4 Bluetooth Controllers losing connection or re-connecting with a different console.  This issue has been known to Sony for months, but it has not been fully resolved.
Though the Call of Duty community has held events since UMG Carolina, they were primarily in small, closed venues with limited attendance, thus limiting the connectivity issues.  The Australian event was larger, but no connection issues there.  It appears the problem may be with the crowd not turning off bluetooth connectivity on their phones in the venue- and also being quite close to the main stage.  Attendees were asked to put their phones in Airplane mode and back away from the stage- and that appears to have helped.
This problem does not bode well for the upcoming massive Open event to be held in Anaheim in June, much less for the duration of this event in Paris.
| Group A | | Group B | | Group C | | Group D | |
| --- | --- | --- | --- | --- | --- | --- | --- |
| Optic Gaming | 1-1 | Team Infused | 2-0 | Rise Nation | 2-0 | FaZe Clan | 2-0 |
| Supremacy | 0-1 | WySix Team | 0-1 | Killerfish eSport | 0-1 | Pulse Gaming | 0-1 |
| Millenium | 2-0 | Hypergames | 1-1 | Splyce | 1-1 | Epsilon | 0-1 |
| Giants Gaming | 0-1 | Team Vitality | 0-1 | Team LDLC | 0-1 | Exertus eSports | 1-1 |
Matches: 
Rise Nation 3-1 Killerfish eSport