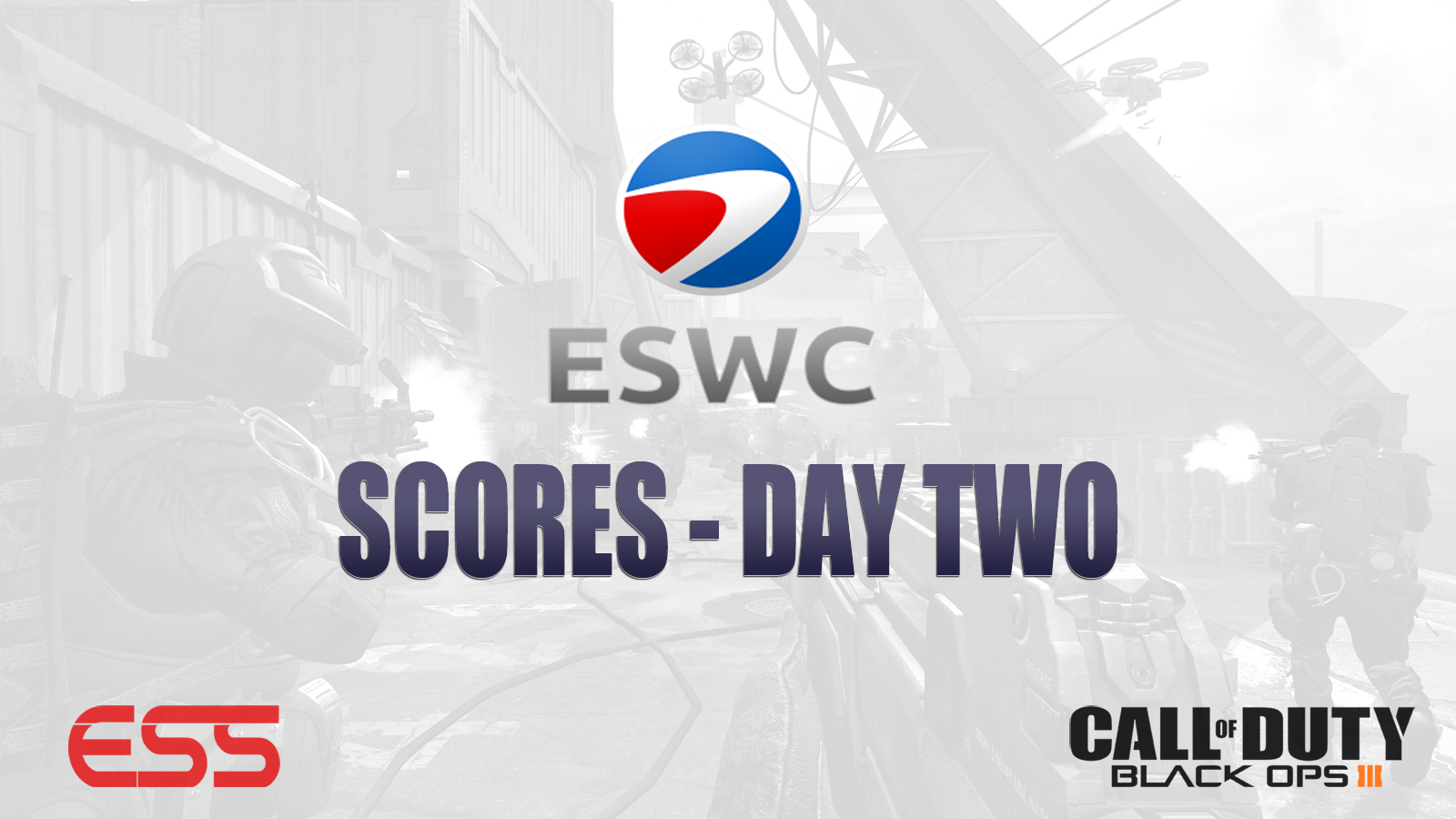 The ESWC Call of Duty: Black Ops III tournament will be played from May 6th-9th at the Zénith of Paris.  Top teams from Europe and North America will fight for a $50,000 prize pool and their share of Call of Duty World League Challenge Points.
Tournament Info, Streams and Schedule
Day One Recap
The first day saw some great games, wonderful crowd interaction, and the unfortunate return of the bluetooth connectivity problems.   The bluetooth issues resulted in some delays, and hopefully the problem is corrected in future tournaments.
OpTic Gaming saw a rare loss on foreign soil, as Millenium paid them back for their loss in Australia with a rare 3-1 beating.  Karma did just arrive in Paris thanks to some major passport issues, but it was actually other members of the team who looked shaky.  The Greenwall must shake off the usual Friday slow start and come back today if they want to make it to Sunday's Grand Final.  For their part, Millenium looked a far cry from the team that has struggled to a 3-3 record in the second stage of the online Call of Duty World League.
The other North American teams are cruising through their groups, as FaZe has yet to drop a map, and Rise won both of their matches with 3-1 map count.  On the European side, Team Infused and Millenium are the other two 2-0 teams, but a strong Splyce squad and homers Team Vitality could make some moves on Day 2 as the the group stage wraps up.
Following the group stage, the quarterfinals will commence.  These are the knockout stages of the tournament, so it's win or go home from here.
Day 2 Groups and Scores
| Group A | | Group B | | Group C | | Group D | |
| --- | --- | --- | --- | --- | --- | --- | --- |
| Millenium | 2-0 | Team Infused | 2-0 | Rise Nation | 2-0 | FaZe Clan | 2-0 |
| OpTic Gaming | 2-1 | Team Vitality | 2-1 | Splyce | 2-1 | Exertus eSports | 2-1 |
| Supremacy | 1-2 | HyperGames | 1-2 | Killerfish eSport | 1-2 | Epsilon | 1-2 |
| Giants Gaming | 0-2 | WySix Team | 0-2 | Team LDLC | 0-2 | Pulse Gaming | 0-2 |
Group Matches:
Giants Gaming 2-3 Supremacy
Team Vitality 3-2 WySix Team
Team LDLC 2-3 KillerFish eSport
Epsilon 3-1 PuLse Gaming
OpTic Gaming 3-0 Supremacy
HyperGames 1-3 Team Vitality
Splyce 3-0 Killerfish eSport
Exertus eSports 3-2 Epsilon
Quarter Finals Matches
OpTic Gaming 3-1 Team Infused
Millenium 3-1 Team Vitality
Splyce 3-0 FaZe Clan
Rise Nation 3-0 Exertus eSports
Streams