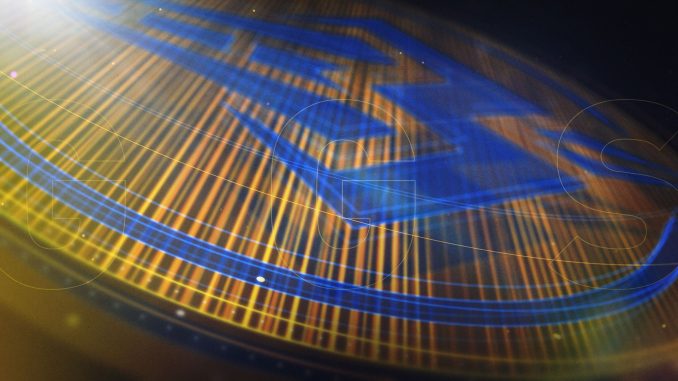 Esports Source will be doing a two-week series examining teams entering the 2018 NA LCS Spring Split. We'll be posting these previews regularly leading up to the start of the start of the split on Jan. 20th, so check back often to see what new faces you can expect to see on your favorite LCS team. You can find our other NA LCS 2018 Spring Previews here.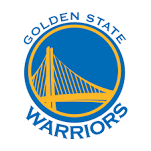 When we previewed our first NBA-owned LCS team, Houston Rockets owned Clutch Gaming, it was easy to compare the shared philosophy between the two teams. The Houston Rockets are known for their data-driven analysis, and Clutch Gaming entered the LCS adopting that same approach. But as we move to our second NBA-owned LCS team, Golden State Warriors-owned Golden Guardians, the relationship is far more subtle. The current starting Warriors roster is so all-star ridden that critics consider it borderline unfair, whereas most GGS members could conceivably be playing on an Academy team this split.
But the advent of franchising means that teams need to look beyond a single split for success – and that's where you'll find the GGS connection to the Warriors. Prior to 2015, the Warriors had one of the longest active championship droughts in NBA history, only finding success through the cultivation of young talent. It is in this context where the NBA-LCS relationship becomes clear, and where GGS starting line-up begins to make sense. In a recent interview on the talk show Narrative Wake, GGS head coach Yoonsup "Locodoco" Choi said it best:
"When Golden State first started [building], it was around very, very young draft picks that they built up. That's kind of what they were looking for here. They wanted young NA players with high upsides that had the right mindset: ones that would be moldable, coachable, and that we could really invest into."
The Stable Future
While this team is lacking in hard-carry potential, that doesn't mean the team is without its bright spots. The most obvious example is the 2017 Spring Rookie of the Split, Juan "Contractz" Garcia. In just one year of professional play, he's amassed two LCS playoff runs, a grueling 5-game LCS Final against Team SoloMid, and a grand total of 18 games during their quarterfinal run at the 2017 World Championship. He may only be 18-years old physically, but in terms of pro-play experience, he's an ol' geezer.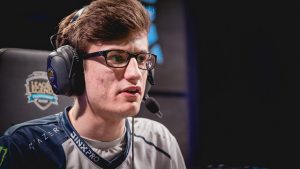 19-year-old top-laner Samson "Lourlo" Jackson doesn't bring the same level of international experience as Contractz, but he's far from a rookie. He spent his first two professional years on the tumultuous Team Liquid, providing consistency to a roster that experienced more starting line-up changes than any other LCS team during that period.
Lourlo has been forced to adapt to a variety of jungle styles, mid-laner styles, and coaching styles, and his performance has never seen a major decline because of it. Rookie, import, mercenary, world champion, or even famously-toxic-jungler – if it's an LCS personality, Lourlo's dealt with it.
With Lourlo now exiting the Team Liquid line-up merry-go-round, he has a chance to grow while others provide stability for him. If fans are hoping that any part GGS' "long-term investment" will start paying dividends early, their best bets are Contractz and Lourlo.
The Less-Stable Future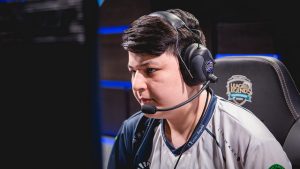 Lourlo isn't the only Golden Guardian who's felt the motion-sickness of Team Liquid's wild ride: GGS support Matt "Matt" Elento brings the same experience with the "unique" team dynamics during his two years on Team Liquid. But whereas Lourlo was a source of reliability, Matt was simply a liability. He and bot-lane partner Chae "Piglet" Gwang-jin had some of the worst statistical performances of any LCS duo in both the 2017 Spring and Summer Splits, and his confidence has been shaken because of it. During an interview with Slingshot Esports in June 2017, Matt described this change in confidence.
"[Previously] I would load in the game thinking 'Nice, I can just carry the game by myself,' or 'I can carry this game with my teammates, and we're going to win this game because we have such a big advantage.' But now I don't feel that way at all. I don't have that sort of mentality toward any of my matchups or any of my game situations. It's just like 'I really hope we don't lose. I really hope we win.'"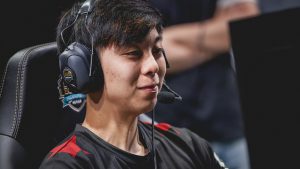 Perhaps an improved learning environment away from TL can allow for him to regain that confidence. And while there are examples of other Support players improving after leaving TL, His new lane partner, Matthew "Deftly" Chen, performed well in the NA Challenger Series in 2016 and 2017 and may provide an attitude upgrade over Matt's former partner Piglet. But it unlikely he can match the mechanical performance of a former World Champion, so Matt will still need to improve for this bottom lane duo to have a chance.
The Coaching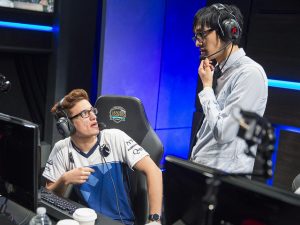 No coach in NA LCS has quite the tenure, resume, and controversy of Yoonsup "Locodoco" Choi. But when you're a coach on Team SoloMid, you invite controversy. And when you're a coach featured in a documentary that spotlights your team's spectacular implosion, you hand-deliver a signed invitation to controversy.
In spite of his well-publicized struggles, it's hard to deny Locodoco has had some unique successes. A Locodoco-led Team SoloMid managed both a 2014 World Championship quarterfinal appearance and a surprise international win at IEM Katowice. A young Team Liquid squad (that included Lourlo and Matt) managed an LCS Top 4 prior to his departure, and his NA CS team Gold Coin United went toe-to-toe against LCS competition despite inferior players and resources. If he corrects his communication issues, the coaching experience and in-game knowledge suggest there is the potential for a great LCS coach.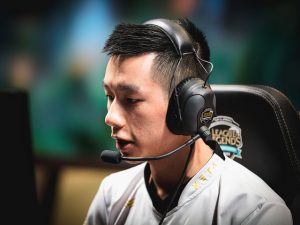 But let's not forget the on-field coach, LCS legend Hai "Hai" Lam. His reputation as a shot-caller precedes him, making him an obvious choice to lead a young roster. His mechanics have always left something to be desired, but he compensates with unmatched veteran leadership. This leadership was a major contributor to FlyQuest's surprise success in the 2017 Spring Split, and is a clear strength when considering the effects roster shakeups will have on the rest of the league. Whether or not this contributes to long-term growth is questionable, but Hai seems on-board with investing in younger players. In an interview with Travis Gafford, he commented that "I really support the idea of, instead of picking the best all-stars, and hoping it works out…I'd rather building something sustainable."
So, as with Team SoloMid's new roster, this team will not judge it's success based on Spring 2018 results. GGS management claims to be building something more long-term, and a young all-NA roster can be the first step in that goal. But it is also management's job to attract a fanbase, and not many fans flock to a losing franchise – especially one without star power. For the good of GGS and NA talent development as a whole, "long-term growth" better not take too long.