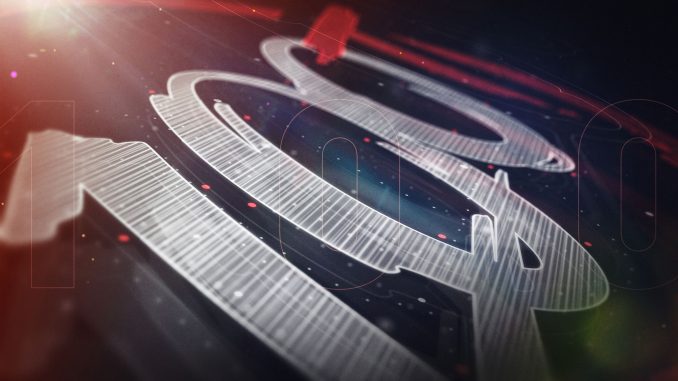 Esports Source will be doing a two-week series examining teams entering the 2018 NA LCS Spring Split. We'll be posting these previews regularly leading up to the start of the start of the split on Jan. 20th, so check back often to see what new faces you can expect to see on your favorite LCS team. You can find our other NA LCS 2018 Spring Previews here.
100 Thieves, the brain-child of former Call of Duty pro Matthew "Nadeshot" Haag, is a tough organization to label. Is it defined by it's CoD roots? Its multi-million dollar investment by Cleveland Cavaliers owner Dan Gilbert? Or is 100 Thieves simply a style, so far removed from its esports roots that fans should recognize it first as "an apparel line?" Either way, 100 Thieves enters the LCS with a fresh, if complicated, approach to branding in the NA LCS.
So perhaps it's no surprise that its roster is just as difficult to evaluate as the brand itself. Nearly every member of 100 Thieves has achieved some level of personal success in the League of Legends community, with Kim "Ssumday" Chan-ho, William "Meteos" Hartman , Yoo "Ryu" Sang-wook and Zaqueri "Aphromoo" Black each owning particular moments as one of the best in the world. But while on paper 100 Thieves has the potential to compete with the best, attitude and synergy may rob this team of success in the upcoming split.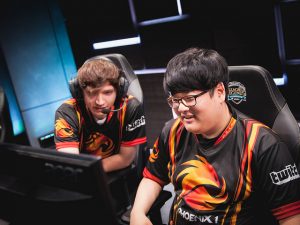 High ceiling, low floor
Former Phoenix1 teammates Meteos and Ryu have been reunited on the 100 Thieves roster, and 100 Thieves are hoping they can begin the 2018 Spring Split with an increased level of synergy over roster-swapped opponents. But the question of these two players isn't synergy, nor is it skill – its motivation. Meteos, once known as a world-class jungler, was written off as an LCS has-been before showing flashes of brilliance on P1 in 2017. But he never seemed to fully commit his effort during his return to professional play. Meteos candidly stated this lackadaisical attitude in a June 2017 interview with Slingshot Esports: "I'm not trying to hide the fact that I'm not taking (everything) too seriously right now, just because I'm kinda in a recovery phase, I guess, or just chilling. I wasn't expecting to play, don't know how long I'll be playing, but I'm here."
Ryu's professional history follows a similar storyline. Once the high-profile Korean import who led EU LCS team H2K to the 2016 World Championship semifinals, he too reached the limits of his motivation in 2017. After a promising 3rd-place finish in the 2017 Spring Split, Ryu stepped down from his starting position during the Summer Split, citing burnout and mental health issues. While it's hard to blame Ryu for burnout after five years of professional play, it hardly inspires confidence in his future on 100 Thieves. If there is a clear weakness to this roster, it is not the young Li Yu "Cody Sun" Sun as many believe – it's the mental resilience of Ryu and Meteos.
100 Thieves, Three Leaders
Let's not mince words: this team's heart and soul must be provided by Zaqueri "Aphromoo" Black. For better or for worse, he was instrumental in constructing the Counter Logic Gaming roster that reached new heights at the 2016 Mid-Season Invitational, and developed a reputation as the primary leader of the team. He now enters a new roster alongside young laning partner Cody Sun, both of which will look to him to take a leadership role once again.
2017 Summer Split All-Pro Ssumday brings an undeniable level of skill as arguably the best top-laner in the NA LCS. But even if Aphromoo is the primary vocal leader of this roster, there will still be a void left in terms of leadership, and it's not clear that Ssumday can fill it. In a September 2017 interview with DBLTAP, former teammate Adrian "Adrian" Ma described SSumday as a teammate:
"Ssumday is really good at playing tanks and carries, so he does whatever the team wants. It's not necessarily the leader role because he is a shy and reserved guy. He wants to do his own thing and sometimes we don't hear him say it. He's really good, but he's a quiet guy."
NA LCS is filled with top-laners like Kevin "Hauntzer" Yarnell and Jeong "Impact" Eon-yeong who have developed reputations for communication and shot-calling within their teams, so in comparison, Ssumday is decidedly lacking. But as one of the most skilled and most experienced players on this roster, 100 Thieves cannot be content with Ssumday playing on an island. He will need to grow as a communicator quickly if this team has LCS championship aspirations.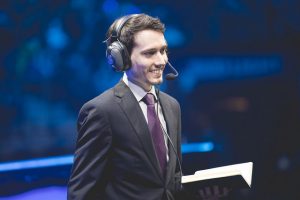 The third and final leader of this team must be head coach Neil "Prolly" Hammad. Winner of two Coach of the Split awards, Prolly shocked both EU and the world when he and Ryu led H2k to their 2016 Worlds semifinal appearance. His three-year tenure with H2k is one of the longest of any LCS head coach, and was key in building the H2k org into one that enjoyed a variety of success and commanded respect in the EU LCS community. While most head coaches have unclear roles in the current LCS, Prolly's role seems clear – repeat the leadership and unity that H2k enjoyed.
So as we enter the 2018 Spring Split, there may be no team more intriguing than 100 Thieves. The brand has the style, the players have the histories, and the coach has the experience. But building a winning formula does not happen overnight, and considering how late this roster was completed, overnight is about the time coach Prolly has to unify this roster of strangers. Because of this, the lack of familiarity between teammates as well as the questionable mental states of Meteos and Ryu make it difficult to predict success for 100 Thieves. A playoff appearance is possible for this team, but this band of 100 Thieves is not yet equipped for a championship heist.
Photos courtesy of Riot Games.