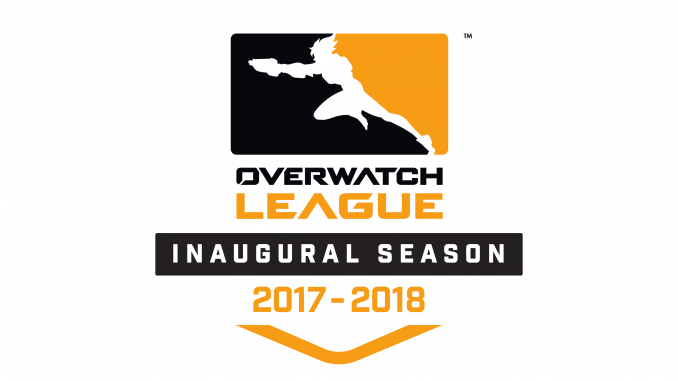 The Overwatch League began last week at the Blizzard Arena Los Angeles, with four days of competition between the twelve teams in the world's first major global city-based professional esports league.
According to Blizzard, opening day drew an average audience per minute of 408,000, and 280,000 for the week. More than 10 million viewers tuned in over the four-day period via Twitch, MLG, and Chinese streaming partners ZhanQi TV, NetEase CC, and Panda TV. On Twitch and MLG alone, the peak concurrent online audience of 437,000 hit during the highly anticipated day-one matchup between Dallas Fuel and Seoul Dynasty. In addition, tickets to Blizzard Arena Los Angeles were sold out for the entirety of opening week.
"We're thrilled by the overwhelming response to the Overwatch League's opening week of play," said Pete Vlastelica, president and CEO of Major League Gaming (MLG). "But this is only the beginning. With more than 35 million Overwatch® players, the Overwatch League has the potential to become one of the most-watched leagues—of any kind—in the world."
"We had high expectations for the inaugural broadcast of the Overwatch League on Twitch, given our platform's passionate fanbase for Overwatch," said Kevin Lin, COO of Twitch. "They really put on an amazing show and fans showed up en masse to support and celebrate Overwatch. Based on the response from the community, Overwatch League is off to a great start and we look forward to watching how the season progresses. This league demonstrates the power and potential of esports, and we're thrilled to continue expanding our partnership with Blizzard."
The first season of the Overwatch League runs until June, with playoffs and finals scheduled for July. For the inaugural season, all regular-season games will take place at Blizzard Arena Los Angeles, a state-of-the-art live-event venue in Burbank, California, custom-renovated for Blizzard Entertainment esports events. Fans can purchase tickets to attend matches, which will be played each Wednesday, Thursday, Friday, and Saturday.
A full schedule and information about ticket sales can be found at www.overwatchleague.com.
---
Com2us Officially Launches Summoners War World Arena Season 4
Com2us has announced a major update to its flagship RPG Summoners War, which includes the start of the fourth season of its real-time PvP mode, World Arena.
Season four of the World Arena will run until April. The top player of this season will have their name inducted into the Hall of Fame, and will also receive the Legend of the Arena Statue, which is only given to a single player every season.
World Arena utilizes a 1 on 1 battle format in which Summoners from all over the world duel in real time. Season one of World Arena started in March of last year, and concluded with the 2017 Summoners War World Arena Championship.
---
Live ELEAGUE Major: Boston Action Continues with The New Legends Stage Jan. 19
Turner and IMG's ELEAGUE will continue live coverage of The ELEAGUE Major: Boston with The New Legends stage, Friday-Monday, Jan. 19-22, beginning daily at 10 a.m. ET on Twitch. This second stage of the three-week world championship, featuring a $1 million dollar prize pool, will showcase 16 teams competing for eight spots in The New Champions round, held Friday-Sunday, Jan. 26-28, at Agganis Arena in Boston.
 The New Legends stage will include the top seven finishers from the previous Major and the nine teams that advanced from The New Challengers stage, split into four pools: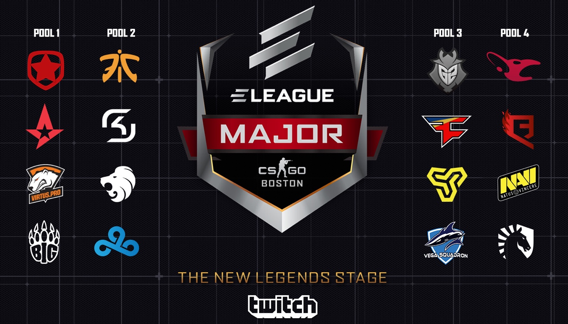 In the first round, each team from Pool One will play a best-of-one game against a randomly drawn team from Pool Four, while each team from Pool Two will play a best-of-one match against a randomly drawn team from Pool Three. In subsequent rounds, teams will be re-grouped based on their win-loss records, and will face a new opponent with the same record. Matches will continue in this format until each team either earns three wins and advances to the The New Champions stage, or loses three times and is eliminated.
First round matches include:

The ELEAGUE Major: Boston Tickets
Fans can purchase three-day tickets to The ELEAGUE Major: Boston's The New Champions stage by visiting www.eleague.com/major. All fans in attendance will receive a premium gift bag, along with a collectible CS:GO pin from Valve's all-new Series 3 collection.  The ELEAGUE Major: Boston will be the first source of Series 3 pins, with additional pins available for purchase on site.
---
Hearthstone World Championship runs January 18-21
 Sixteen of the world's finest Hearthstone players have converged on Amsterdam for the premier card-based esports event of the year – The HCT World Championship.
Players have battled all year across the Winter, Spring & Summer championships to qualify, or battled year-long for the coveted Last Call qualifier positions.  The stage is set, the decks are submitted, and all that's left to witness is an epic competition and the crowning of this year's World Champion.
Player decklists: https://playhearthstone.com/en-us/blog/21362085/dig-into-all-16-players-deck-lists-for-the-hct-world-championship
---
Heroes Global Championship (HGC) 2018 Begins January 19
 2017 saw the launch of the Heroes Global Championship (HGC) and the rise of powerhouse teams across the world, including Team Dignitas (EU), Fnatic (EU), Ballistix (KR) and HGC 2017 champions KSV Black (KR). On Friday, the next chapter of the HGC begins with the start of Phase 1 league play in North America, Korea and Europe.  Will returning favorites continue to reign supreme, or will new teams – some assembled from veterans, others featuring completely fresh faces – shake up the scene?
To learn more about what's new in the HGC this year – including the new map pool, casters and more – please visit: https://esports.heroesofthestorm.com/en/news
All matches will be broadcast live on the Heroes of the Storm Twitch Channel: https://www.twitch.tv/blizzheroes
For more information about Heroes esports visit: http://us.heroesofthestorm.com/esports/en/
---
World of Warcraft Esports: 2018 Plans Revealed
The 2018 WoW Arena World Championship (AWC): The biggest event in WoW esports will be supported by a full calendar of tournaments around the world, ensuring only the most battle-tested and proven teams have a shot at the 2018 WoW Arena World Championship. At the championship tournament itself, teams will be fighting for their share of a $280,000 prize pool and WoW Arena glory.The action is starting early this year with the first Arena Cups just around the corner for North America and Europe. Arena Cups will be spread across the entire year and will offer not only a cash prize but also AWC Points. The first of three Arena Cup seasons starts Jan 31.
The Mythic Dungeon Invitational Returns:  In 2017, Blizzard took their first foray into the world of competitive Dungeon Races with our Mythic Dungeon Invitational (MDI).  A second set of races has been announced for 2018, with information about regional races still to come.