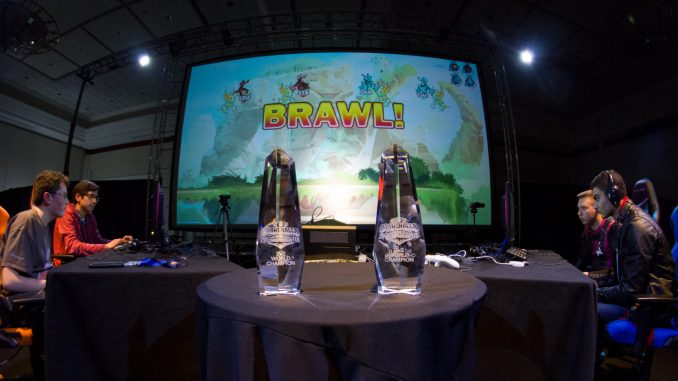 Brawlhalla World Championship Expo
Top players from around the world will participate in the second annual Brawlhalla World Championship Expo (BCX).  On November 3rd through the 5th, twenty players will descend upon the Cobb Galleria Centre in Atlanta, Georgia to battle for a share of a $100,000 USD prize pool.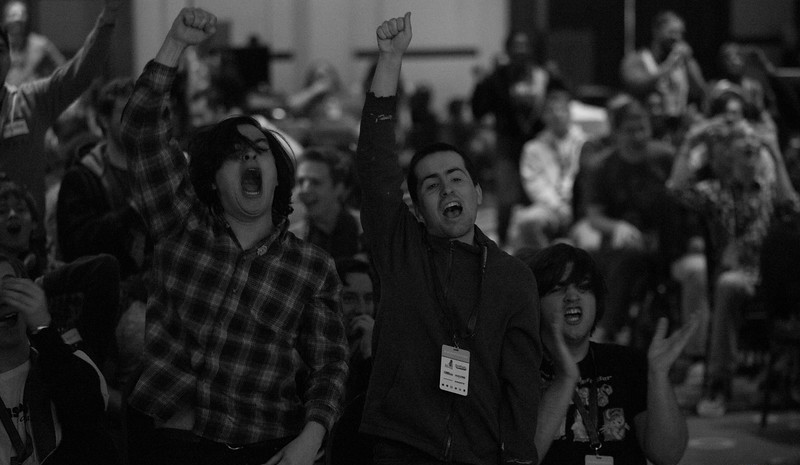 Top players Fiend, M for Mini, Tiger, Kylar Alice, LDZ and Remmy earned their place by winning their region's qualifier matches. Maltimum, Dobrein, ithrow, and Stevenator had top placements in this year's Brawlhalla Circuit and so they will also compete this year.
"With double the prize pool of last year's event, the stakes are higher than ever," says David "Foda" Kisich, director of esports at Blue Mammoth Games. "And the new waterfall format in the open rounds will give competitors in both 1v1 and 2v2 more opportunities to play and win."
---
Red Bull Proving Grounds
After fighting for the last three months in eleven cities, the top amateur Street Fighter V players in North America will battle for the crown at the Red Bull Proving Grounds 2017 – Fall Finals this Saturday, October 21st at 11:00 AM CT / 12:00 PM ET on Red Bull eSports' Twitch channel.
12 regional teams will compete in 3v3 matches until one team is left standing. The winning team will win a trip to the Capcom Cup North American Finals at Red Bull Battle Grounds.
Between August and October, Street Fighter V amateur players participated in the Red Bull Proving Grounds regional qualifiers in Orlando, Atlanta, Philadelphia, Chicago,Houston, Los Angeles, San Francisco, Seattle, Toronto, Montreal, Vancouver and Online. Players competed for a chance to represent their region and fight in an all-out battle in the Proving Grounds Finals to see who will be crowned the top Street Fighter V players in North America.
The winning team at Proving Grounds will earn themselves a trip to Boston in November to see if they can hang with some of the top players in the world. Pro players like LI Joe and Punk have dropped into past Red Bull events to mix it up with the amateurs in the past.
---
ELEAGUE Injustice 2 World Championship
Turner and IMG's ELEAGUE, in partnership with Warner Bros. Interactive Entertainment, will offer fans the first-ever ELEAGUE Injustice 2 World Championship presented by PS4 beginning Friday, October 27th.
The World Championship will feature 16 of the game's most accomplished players – 14 from the inaugural circuit of pro competition, including the Injustice 2 Championship Series, as well as two from the Last Chance Qualifier (Saturday, Oct. 21, at Noon on Twitch) – competing for $250,000 in prize money.
Live coverage on television channel TBS will continue Friday, Nov. 3, at 10 p.m. with Group B, followed by the Championships at the same time on Friday, Nov. 10.
Live gameplay coverage for both Group A (Oct. 27) and Group B (Nov. 3) will begin at 6 p.m. on Twitch, which will also offer live streaming coverage of the entire tournament.
---
The Crown Championship
The competition began in August with more than 27 million players, but this December, only one will remain. The Crown Championship, Clash Royale's first-ever official global esports competition will reach its end at London's Copper Box Arena on December 3rd, 2017.
The Crown Championship is Supercell's first step in supporting Clash Royale's burgeoning esports scene. The enormous participation in the Crown Championship has proven the appetite for a competitive landscape and, along with Clash Royale's community, Supercell will continue to lay the groundwork for the world's most accessible esport to flourish.
During the full-day Crown Championship event, which will be broadcast live for viewers at home on YouTube and Twitch, the best 16 Clash Royale players in the world will compete for the Golden Crown, and a share of the one million dollar (USD) prize pool.
---
eSports Arizona: Desert Showdown
Talking Stick Resort will host its first esports event this Saturday in the resort's Showroom. eSports Arizona: Desert Showdown marks the first time a casino in the Valley has hosted a video game competition and it will feature Super Smash Bros. 4 and Super Smash Bros. Melee.
The Desert Showdown marks the first of a series of esports tournaments slated for the resort's showroom. The inaugural competition will feature both singles and doubles competitions with a prize pool of $5,000.
Play will begin at 9 a.m. with 200 participants.
Smash 4 Singles*
1st – $1,100
2nd – $540
3rd – $260
4th – $100
Smash 4 Doubles*
1st – $300
2nd – $150
3rd – $50
**Same prizes for Super Smash Bros. Melee singles and doubles competitions