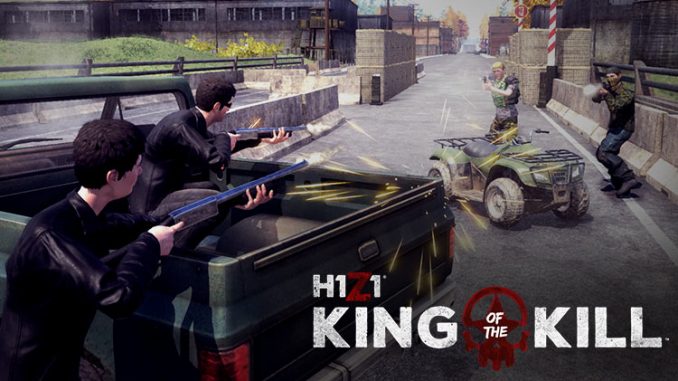 Daybreak Games and Twin Galaxies have announced the H1Z1 Pro League is set to launch its first season in early 2018. The Pro League will include a guaranteed player minimum salary, team owner and player representation on the governance committee, along with a comprehensive Player Bill of Rights and a well-defined revenue sharing model.
In an esports ecosystem with a lot of different leagues, tournament circuits, and fewer ways for teams and players to reliably make money, the promise of salaries, representation and revenue sharing is a major plus for organizations looking to join the league.
"Twin Galaxies' Pro League Division's mission is to create, govern and operate best-in-class esports leagues, tournaments and special events in a true partnership with leading game publishers," said Stratton Sclavos, Board Member at Twin Galaxies and a Partner at Vision Venture Partners.
Fifteen teams will participate in the first competitive splits which will occur over the course of two 10 week periods, with a League Championship tournament in late 2018.
The H1Z1 Pro League will be made up of 15 teams that will compete over the course of two 10-week splits, leading to the Championship in late 2018. The League will be overseen by a Governance Committee that will include representatives from Daybreak Games, Twin Galaxies, participating team organizations, and H1Z1 Pro League players. There will be no fees or buy-in costs for teams to take part in the league, and teams will be selected through an application process that will begin this fall.
Teams competing in the Pro League will be announced in early 2018 with the first season starting soon afterwards. Teams that are interested in learning more can attend a private H1Z1 Pro League briefing taking place at TwitchCon 2017 on Friday, Oct. 20 in Long Beach, CA.
For more information on the H1Z1 Pro League, visit: H1PL.com.
New ES Circuit Tournament Announced
Daybreak Games has also announced the latest details on their H1Z1 Elite Series circuit, coming to DreamHack Sweden (Dec. 1-4). Like DreamHack Atlanta, there will be two H1Z1 tournaments – one for solo players and one for 5-player teams – with a prize pool of $150,000 for the team tournament and $100,000 for the solo competition. The team competition will feature top organizations like Counter Logic Gaming and Luminosity, and the solos will include the top ten finishers from DH Atlanta.