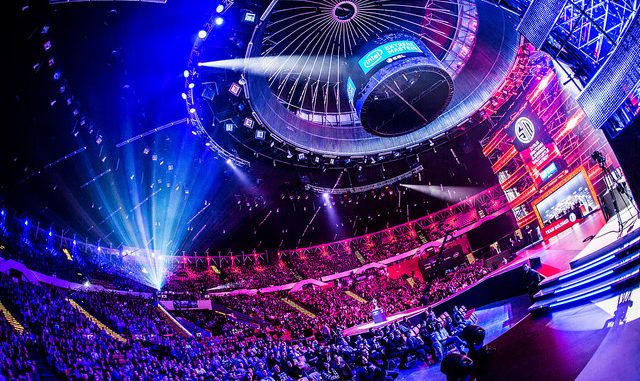 More money and more competition are coming for CounterStrike: Global Offensive teams as ESL announces its new Intel Grand Slam at E3 2017.  ESL have partnered with Intel, who will be providing PCs and support for ESL events and leagues in the future.  In addition to the partnership providing hardware and tournament support, it has also spawned the esports Grand Slam, a series that is similar to Grand Slams in traditional sports.
Here's how the Intel Grand Slam will work: of the ten remaining $200,000 CS:GO tournaments between DreamHack and ESL Finals, one team must win four of the events to win the Grand Slam and an additional $1,000,000.  Once a team wins four events, every team's win count will be reset and the Intel Grand Slam will start over with (possibly) a new winner.
There is a way for other teams to stop one team in its tracks as well: the team that can stop a team that is on three wins and on the verge of winning a fourth will get an extra $100,000 – giving teams a big incentive to work to dethrone champions.  The first Intel Grand Slam event will be ESL One Cologne 2017 on July 7th-9th.
For their part, Intel seems keen to make a serious mark on the esports landscape.  The company was an early champion of the esports scene, hosting Friday Night Games since 2002.  Intel CMO Steven Fund says the company plans to stick with esports for the long haul:
"We have been one of the very first companies to believe in esports and have supported it for over 15 years. This year, we have decided to take our commitment to the next level. We are excited to level-up our partnership with ESL, invest into the development of future esports stars, and create premier events like the Intel® Grand Slam."
ESL's partnership with Intel extends to the following events:
Intel Extreme Masters
ESL Pro League
ESL One events
ESL National Championships
Grassroots platforms
The new Intel eSports Arenas

Former ESL studios EU
Former ESL studios Burbank
Intel will also provide PCs and processors for players and teams so they can play and stream CS:GO.
Photo courtesy Helena Kristiansson/ESL