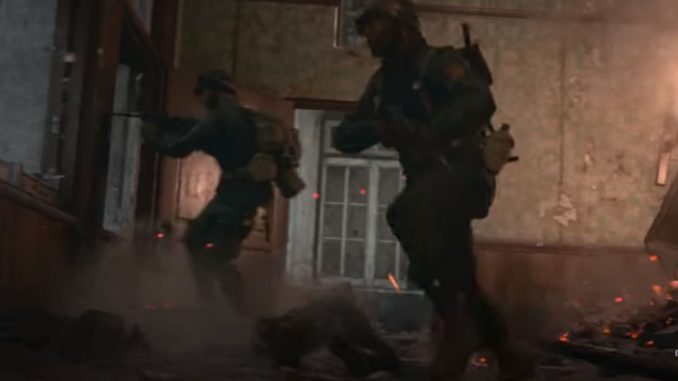 The big presentations at E3 often were not the time to show the nuts and bolts behind some popular or much anticipated esports titles, so we are breaking down some of the niche streams and presentations from developers at the conference, while also showing video you may have missed if you weren't on the show floor.
The Making of Call of Duty – Boots on the ground.  Boots on the ground.  Boots on the ground.
Activision had a live stream of the second "Making of Call of Duty" video on their Facebook page during E3.  The live stream gave more insight into the historical research and gaming building process for creating Call of Duty: WW2, while also giving us more glimpses of multiplayer gameplay with Sledgehammer Games' Michael Condrey and other members of the development team.  There are new features in the game, including headquarters, divisions, and "war mode".
Headquarters – social aspect of the game.  48 players can play 1v1 games with other players, socialize, party up, and basically sit in HQ while waiting for the matchmaking queue to pop.  The design is based on the staging area in the Allied camps in World War II.  It's essentially the multiplayer main menu.  During the live stream they also showed the firing range in the Headquarters.
Divisions – replaces "create a class" from other CoD titles (also replaces Perks with Division setups).  Airborne, Armored, Mountain, Infantry, Rifleman are the available Divisions.  You can pick one of five divisions of the military, and division training and basic training will make it so you can create custom characters based on one of your five division choices.  Players will also be able to switch between Divisions.
Movement – Diving is in the game, though sliding is out.  Also players can use vehicles (tanks) in multiplayer mode.
Maps – are going to be varied in size and based on historical locations.
War Mode – a 6v6 multiplayer mode where players work together to defeat objectives on a map in a MMO dungeon mode.
Other game modes – the traditional game modes are still there like Team Deathmatch and Domination.
The private beta for the game will begin on August 25th, and is available on PS4.  The Open Beta for the game will be on September 3rd.  The game's official release date is November 3rd.
Pro EVO Soccer 2018 – Usain Bolt is training to start a football career when he officially retires from athletics and he decided to also become the spokesperson for the latest Pro EVO Soccer title. The 30 year old 8 time Olympic gold medallist recently won his final 100m race in Jamaica, and he will officially retire after the World Championships in August.
New PES 2018 gameplay was shown at E3, showing better player movement and updated character models and stadium grounds.  July 20th is when the open beta will go live.