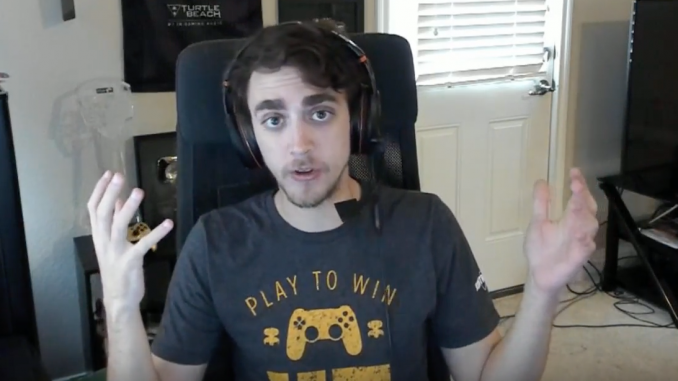 UPDATE: Two of the three veteran members of FaZe (ZooMaa and Enable) have responded to Clay's video on Twitter.  Their tweets are included at the bottom of this article.
In a new video, James "Clayster" Eubanks talks about his much publicized split from Call of Duty giants FaZe Clan, and his hopes for his new team eUnited.  The competitive Call of Duty veteran says he wasn't on the wrong end of a bad deal like drops and trades in the past, but he would like to stay with just one team for a long time.
Clayster says the reasons he was traded for Pierce "Gunless" Hillman come down to the team needing to make a change after 19 months without a championship.  According to Clayster, he and his fellow FaZe teammates talked and agreed a change was needed, thus beginning a hunt for new players just after the end of the Stage One Playoffs.
"If we can get an upgrade for any player on the team, regardless of who it is, that person would take that and be traded to the other team for the betterment of FaZe"
Somewhat to his surprise, Clay was the proposed trade for Gunless, but the former eUnited player allegedly wanted to play with him and not the current FaZe squad.
"If they don't want to play with me, I don't want want to play with them."
After Gunless seemed to back out of the initial trade, the team looked for ways to play together, but Clayster says their energy and chemistry at CWL Anaheim was off.  He likens the atmosphere to the historic OpTic Gaming trade in 2014 when he and Jordan "Proofy" Cannon were to be dropped for Crimsix and F0rmal but the deal didn't go through and the team stayed together for months with the threat of a drop hanging over their heads.
From there, the details of the story get a bit more complicated with changing information about who would be dropped and why, but Clayster reassures his fans that there is no bad blood between him and any of the members of FaZe.  He also expresses high hopes for building up the eUnited brand with Arcitys, Prestinni, and Silly in tow.
You can watch his explanatory video in full here:
For their part, the rest of FaZe responded:
The one thing I'll say is Tommy, Dillon, and myself wanted to trade Clay (for Gunless). We weren't trying to push him out.

— FaZe Enable (@Enable) June 26, 2017
There are also a lot of misguided opinions on us as a team and individuals that the general public didn't and won't see.

— FaZe Enable (@Enable) June 26, 2017
What I mean is there wasn't inconsistency and me and dillon didn't want to trade him because he wanted to trade us.

— FaZe Enable (@Enable) June 26, 2017
Clays video was good, may give one on my own perspective as well. Clay wanted to drop ian and dil as well, this wasn't him being pushed out.

— FaZe ZooMaa (@ZooMaa) June 26, 2017
After the video went up, Clayster shared additional insight on r/codcompetitive :

…and in the end:
Me lately pic.twitter.com/2yrYnQV74C

— eU Clayster (@Clayster) June 26, 2017