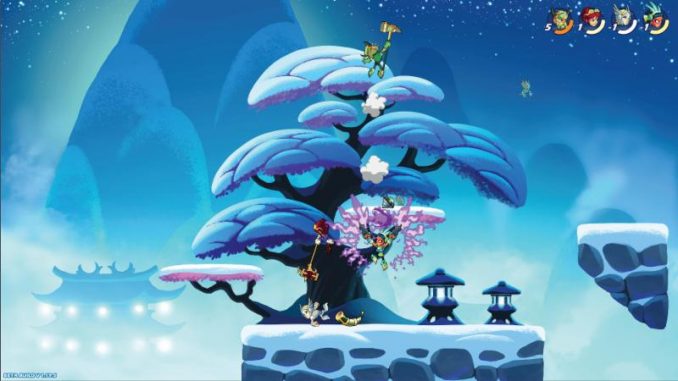 A major announcement from game studio Blue Mammoth Games this week, as they invite players from around the world to compete in the Brawlhalla Summer Championship Series.  The BSCS is an online Brawlhalla tournament with a $10,000 prize pool and 1300 circuit points on the line.
The event is the last competition before the big event: the $100k World Championship in November, and according to the Director of Esports at Blue Mammoth, the tournament is a big deal for players and fans of the fighting game.
"The format hasn't changed, but for the last online championship of the season the stakes will be even higher as everyone battles for circuit points and a chance to qualify for the World Championship," says Kisich, Director of Esports, Blue Mammoth Games. "We can't wait to see who will come out on top and compete in November."
The Brawlhalla Summer Championship will be divided into four divisions:
North America 1v1
Europe 1v1
North America 2v2
Europe 2v2
$2,500 in prizes will be awarded in each division.  The 1v1 competitions will start on July 29th, and the 2v2 tournament will happen on July 30th.
Schedule:
12:00pm EDT – Start time (Europe)
2:00 pm EDT – Finals (Europe)
3:00pm EDT – Start time (North America)
5:00pm EDT – Finals (North America)
Players can register for the Brawlhalla Summer Championship via the Brawlhalla Circuit Schedule.
For more information check out the Brawlhalla esports website.