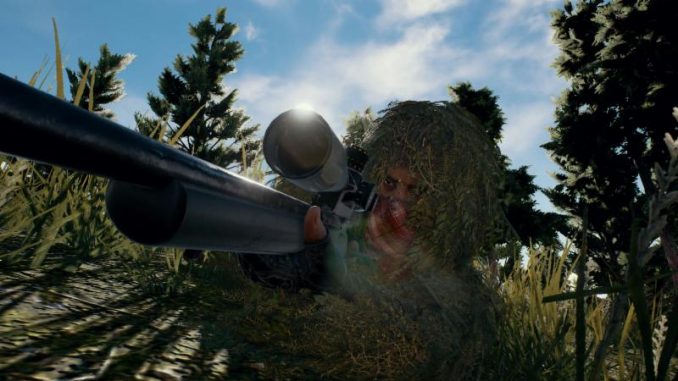 Stream.Me PUBG Invitational
The best 36 PlayerUnknown's Battlegrounds teams will compete this weekend in a double elimination tournament with $1,000 in prizes.  The teams that got through the Showdown Qualifiers will clash in a double elimination bracket starting July 1st at 2pm EST.
The matches will be streamed exclusively on the Stream.ME platform.
Confirmed Teams:
North America:
PUBG Team
Off Constantly
Noble eSports
Trigger Happy
Sky Is The Limit
Flash Point Esports
Smokin' Aces
Set To Destroy X
Mars PUBG
Royal Vanquish
Why Tempt Fate
KFC
Pubg Pros
ALT F4
Team AGG
We Are One
Corpsman UP
Pile Time
Europe:
LSWR – Rat Exterminators
Team Kinguin
Georgopol Gangsters
Four Kings
Fear The Four
versusYou eSports
Bratva
Beamers
Glitch
Grabuge
Loot Shoot Win Repeat
Up2You
GodSquad
Heltane frå Heddal
Bamble DreamTeam
Straight outta Pochinki
Valhalla Warriors
Exzitiniai
Prize Pool
1st Place: $500 (non-cash prize)
2nd Place: $300 (non-cash prize)
3rd Place: $100 (non-cash prize)
4th Place: $100 (non-cash prize)
---
Heroes of the Storm – Heroes Global Championship
Just days after the Mid-Season Brawl, the best Heroes teams didn't have much time to rest before Phase 2 of HGC League Play began.  The teams will have five weeks of League Play before the Western Clash and Eastern Clash.  After those tournaments, the players will compete for another five weeks before the Crucible and the big event: the HGC Finals at BlizzCon 2017.
Week One of Phase Two saw NA Teams Gale Force eSports and No Tomorrow winning their matches to top the table early in the season.  Even in Death are newcomers to the league and had some trouble in their first week, dropping both of their matches against Team Freedom and Tempo Storm.
In Europe, the new kids on the block are Zealots, a team who took out Playing Ducks 3-0 in their first match, but fell to the Mid-Season Brawl champions Fnatic.  Team Liquid looked solid in their first two matches, especially while shutting down Team Dignitas in their second match of the week.
Standings and Schedules for HGC
---
World of Warcraft Arena
Europe Cup #3
Over two days of competition Kiev, Ukraine the top World of Warcraft teams battled it out for valuable points to get to Blizzcon and the $6000 prize pool.  In something of a surprise result, Method beat current points leaders Enjoy Legion.  After this tournament Method are currently in fourth place while Enjoy Legion retain their top spot by a considerable margin.
Current Points Standings
| | | |
| --- | --- | --- |
| #1 | Enjoy Legion | 288 |
| #2 | Northern Gaming Blue | 212 |
| #3 | BOYZZ | 200 |
| #4 | Method: Triforce | 184 |
| #5 | EMO | 120 |
| #6 | KFC Managers | 80 |
| #7 | ABC | 48 |
| #8 | Making a Movie | 38 |
| #9 | Æerø die Maschine | 12 |
| #10 | Another One | 6 |
---
It's prime time for convention season, and this year Esports Source has partnered with Casual Connect USA 2017.  The gaming trade show will be held August 1-3, 2017, at Benaroya Hall, 200 University St., Seattle, Washington, USA and the event is hosted by international trade organization Computer Games Association.
Casual Connect USA is CGA's largest event – complete with the 19th Indie Prize Awards and major networking parties. Over 2,000 professionals from different fields in the gaming industry will gather for three days of lectures, workshops, exhibition, showcases and networking events with 200 speakers and 40 Indie Prize Showcase teams.
"Casual Connect has an established legacy in leading the conversation about the business of games across the globe. We realize the need to adapt and evolve along with the rapid changes within the games industry. With changing perspectives and broader discussions, attendees can expect a new range of conference content and activities that will deliver deep insights on industry issues and practical advice for game developers", says Sasha Paleeva, Content Manager of Computer Games Association.
You can register for the event and get more information on the Casual Connect website.