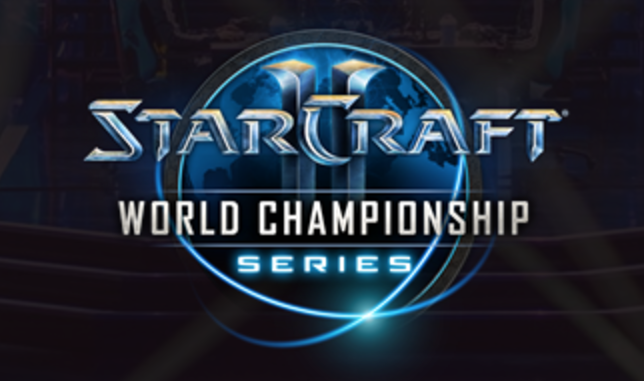 WCS Jönköping
American Protoss player Alex "Neeb" Sunderhaft won his second $100,000 WCS Championship in a row, establishing himself as the world's top non-Korean pro.  Neeb defeated Joona "Serral" Sotala, a Zerg player from Finland, 4 – 3 in the Grand Finals of WCS Jönköping.
Due to Neeb's championship repeat no new players were granted a seed to the WCS Global Finals, but some of the top finishers at Jönköping are position to advance with points, namely Serral, Brazilian Terran Kelazhur who made the semi-finals, and Mexican pros Cham and SpeCial who followed up strong finishes at WCS Austin with good finishes in Jönköping.
o   First Place ($25,000): Neeb
o   Second Place ($10,000): Serral
o   Third/Fourth Place ($6,500): Elazer/Kelazhur
o   Fifth-Eighth Place ($4,000): PtitDrogo/Cham/uThermal/SpeCial
---
Global StarCraft II League Season 2 Code S
The finalists for the second season of GSL Code S are Koh "GuMiho" Byung Jae, and Eo "soO" Yoon Su.  GuMiho won a Terran versus Terran battle against Maru in the first semifinal, and won 4 – 2.  In the other semifinal, soO swept Classic  4 – 0 to advance.
The Grand Finals at 2AM PT on Saturday, June 24th.
VODs:
---
Overwatch Contenders – Group Stages
The group stages of the new competition began this past weekend and will continue into this weekend (June 24-25) to determine which teams will advance to the playoffs on July 1-2.
The top two teams per group will move on and fight for a $50,000 prize pool. Team Liquid, LG Evil, Immortals and 5-Hour Energy Detroit Renegades lead their respective groups in North America while Team Expert, Laser Kittenz, Singularity Ninjas and Movistar Riders lead their groups in Europe.
Watch the action this weekend on Twitch!
Standings on the Official Website
---
Revolution 2017
London's biggest anime fighting game tournament is back!  Sponsored by Rice Digital and organized by NGI, Revolution 2017 will take place at the Rocket Complex at London Metropolitan University on October 6-8, 2017.
The event will host the following tournaments:
Guilty Gear Xrd REV2
Tekken 7
Marvel vs Capcom: Infinite
Pokken Tournament DX
BlazBlue Centralfiction
The King of Fighters XIV
Under Night In-Birth [st]
Arcana Heart 3: Love Max
SkullGirls Second Encore
Gundam Versus
Revolution 2017 will also offer a chill-out area with a bar, showcases of upcoming games, side tournaments, a casual play zone, raffles, competitions and more.
Visit the website for more information.
---
 eSCon USA
Kisaco Research have revealed that the Esports Ad Bureau will be hosting the exclusive brand briefing at this year's eSCon USA.  Esports Source are official media partners for 2017's conference.
The two-hour briefing will provide brands and their agencies the first opportunity to see the findings from "Brand Integrations and the U.S Esports Audience" – the final phase of the 2017 Esports Ad Bureau's baseline study, which focuses on U.S. consumer engagement across the esports industry.
The interactive discussion will include an in-depth exploration of successful sponsor activations, and will include specific examples from brands that have worked with Esports Ad Bureau Members.
Those attending the session will learn what a good execution looks like for an esports sponsor, how much money is really being spent, and what the benefits are for both the buyers and sellers. They will also learn about the esports audience dimensions and where the big opportunities are for brands to get involved.
The Esports Ad Bureau is focused on accelerating advertising and marketing spending on premium U.S. based esports opportunities.
eSCon USA will take place from September 13-14, 2017 at the SLS Hotel in Los Angeles, USA. Complete event information is available online at www.esports-conference.com.