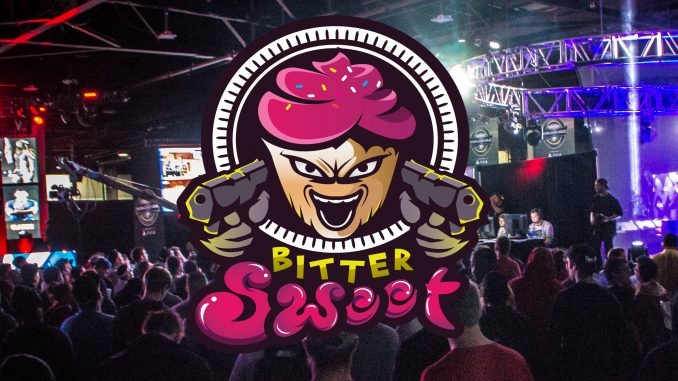 Team of veteran players make a return to the top with a new org.
by Kim Newsome, EIC
A bust for one team was a blessing for another, as BitterSweetGG clawed their way up from the amateur ranks to join the pro organizations for Stage Two of the Call of Duty World League's Global Pro League, at least for the time being.  The team was org-less for the Stage One Relegations, and BitterSweet stepped in to pick up the squad for CWL Anaheim while the players contemplate their future and are open to negotiations with other organizations.
The Relegation tournament for Stage One was held on Thursday and Europe's Millenium were knocked down to amateur status after mustering just two map wins against a lackluster Tainted Minds team and getting the hot 3 – 0 from French side Supremacy.  Millenium's demotion means they will begin CWL Anaheim with the number one seed in the Open Bracket, and it will be a long and treacherous road through a slew of very good amateur teams to make it to Pool Play on Saturday.
One team they won't be in danger of facing in the Open Bracket this time around is BitterSweetGG, who are bringing their distinctive logo and well known players to Pool C against the likes of FaZe Clan, Evil Geniuses and Elevate.  The team of Andres Lacefield, Devin 'LlamaGod' Tran, Chance 'Maux' Moncivaez, and Michael 'SpaceLy' Schmale are no strangers to playing Call of Duty at the highest level, with teams like Cloud9, H2K, Luminosity, and even FaZe on their resumés.  The team entered the Relegation tournament as "Supreme Team", an org-less entity of their own making, and they left with sponsorship from BitterSweetGG and backing for CWL Anaheim.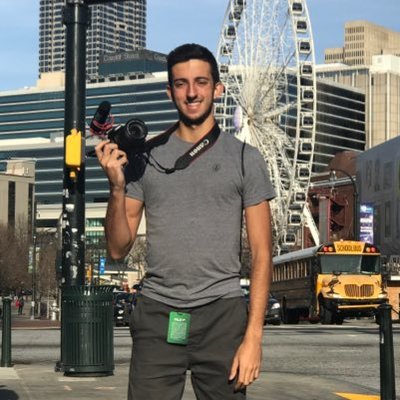 We spoke with BitterSweetGG's owner Alex Gonzalez about his expectations for his new squad ahead of CWL Anaheim, and he says he's excited for the opportunity, but won't hold his players back from looking at other options down the line.
ES: What were your initial expectations for the team going into relegations and Anaheim?
Gonzalez: "I expected nothing other than for them to qualify, if you look back at the bracket I think our total map count was 8-3."
ES: Can you describe your reaction to the boys making it into the League?
Gonzalez: "When we qualified it was more of a moment of relief than anything. With so many variables playing into this tournament like pro point qualification, the online qualifier, roster changes, and random seeding it was nice to finally know we qualified."
ES: The team's first two matches are against EG and FaZe.  What do you think will be your team's strengths against those two teams?
Gonzalez: "I think the biggest advantage for the guys this weekend is they're coming in hot after playing relegations, they already got past the "slow" first day yesterday in their first match back on LAN."
ES: Who approached whom when picking up this team for the OQ and Relegation tournament?
Gonzalez: "I originally approached Matt (Royalty) when the roster consisted of him, Parasite, Xotic, and Maux. After a bunch of roster changes (gladly all of them made it into the pro league) the only one that remained was Maux but I've been working with the team for a few weeks now planning this all out."
ES: Your logo is definitely one of the most recognizable in esports.  Tell [us] about the conception and creation process behind it.
Gonzalez: "The logo was originally established as a joke but after getting great support from the community it grew into a fairly successful organization a while back. Definitely my favorite logo I've ever worked with (and I've heard many others say the same), it was created by AlterEgo Ink who I have nothing but great things to say about."
ES: Competitive Call of Duty newcomers may not know much about you or BitterSweet.  Tell us about your background in esports and the organization's background in Call of Duty.
Gonzalez: "As far as my background in esports I've owned and worked/consulted for a variety of different organizations, specifically Nuovo Gaming, an Australian based organization I ran that competed in the Oceanic Challenger Series for League of Legends.
Regarding Call of Duty specifically, BitterSweet has had multiple top placements throughout the years including Top 12 at UGC Niagara, Top 24 at UMG South Carolina, and others."
ES: Are you keen for BitterSweetGG to stay in the League for S2, or would you be open to letting the team and the spot go elsewhere?
Gonzalez: "We are definitely open to letting the players explore better options if that is the opportunity that is best for all parties. As of right now the focus is on MLG Anaheim though, we will explore that possibility in the future."
BitterSweet will face Evil Geniuses in their first match at CWL Anaheim on Friday, June 16th at 2:30pm PDT.  The CWL Anaheim tournament has a $200,000 prize pool and will also award valuable pro points for teams looking to qualify for Call of Duty Champs in the fall.
Fans can watch all the action from home on Twitch, MLG.tv, Facebook Live, and YouTube.